Social media has revolutionized the way people react to crisis situations, especially the way organizations structure their crisis communication plans, and there is no doubt social media creates an immense network where people around the world can create and consume a never-ending stream of communication, where geographic boundaries know no limits. When stories go viral, people feel the need to participate, even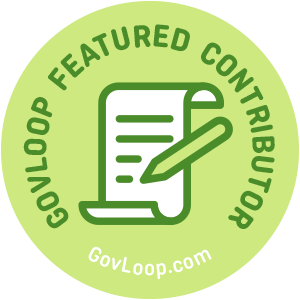 if they don't say anything meaningful or helpful to supplement or inspire action.
Imagine you're browsing Facebook, and in between articles analyzing President Donald Trump's tweets and photo albums of your cousin's wedding, a plea for help with a link to a GoFundMe page pops up. You click it and read the heart wrenching tale of victims who were shot at a high school in Florida during a teenager's bloody Valentine's Day rampage. Do you share the link for your own friends to see? Do you donate? Do you feel inspired to join the spirited, ongoing debate about gun control in the United States?
What about when Hurricanes Harvey and Irma devastated several Caribbean islands and the Southeast United States last year? Did you notice the high number of posts on social media with information about where flood waters were highest? Where elderly nursing home residents were stranded without power? How dogs had been chained to trees or left to fend for themselves as their owners fled the storm with a few precious belongings?
These are but a few examples of natural and human-caused disasters that gripped American discourse in the last year. According to the Pew Research Center, 69 percent of Americans use social media. When events like these occur, social media amplifies the experience through the eyes of victims, first responders and family members, allowing for more people than ever to empathize, organize and act.
Among the perils of using social media as an immediate response tool is the great potential for the spread of misinformation. This happens frequently in the early hours of a crisis. The numbers of victims are falsely reported and victims' names are incorrectly identified. When digital volunteers are sorting through data, they may mistakenly name the perpetrator of a crime, like when the wrong person was falsely accused of perpetrating the Las Vegas shooting, or when the wrong man was identified as the suspect who shot several police officers in Dallas.
We've seen it happen during all types of crisis scenarios, from the BP oil spill to the United Airlines fallout. No matter what genre a crisis falls into, you can bet social media will have a role to play in both a company's and the public's response.
So, knowing all of this, how can you build a strategy to adequately address the potential impact of social media in the event of a crisis? Social media should be a major component of your comprehensive crisis communication plan, and understanding how it works during any type of emergency response is essential.
I'll talk about this more in the next installment of my crisis communication exploration.
In the meantime, you can read more about communication plans here.
Anna Taylor is part of the GovLoop Featured Contributor program, where we feature articles by government voices from all across the country (and world!). To see more Featured Contributor posts, click here.