Over the last 12 weeks I have had the privilege to broadcast a variety of my ideas on technology and organizational leadership.  This has allowed me the opportunity to solidify many concepts I have been wanting to explore and share. Through these past weeks many of you have provided me feedback on my ideas which I appreciate. Below is a recap of a few of my favorite posts.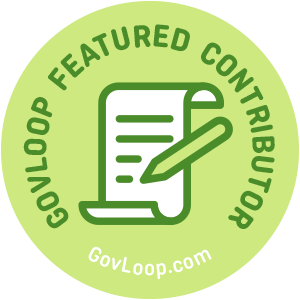 It's perhaps a cliché that many people say that their best ideas come to them in the shower. After all, the shower may be one of the last bastions for self-reflection; a place where we can put down the cell phones, computers and any other distractions and allow our brains to do something it does well. Remember when taking the necessary time to reflect on your ideas to:
Rule #1 – Set aside at least 15 minutes
Rule #2 – Find a a place to change your environment
Rule #3 – Get your blood flowing
In the day-to-day hustle and bustle of any busy organization, there are not as many options to build rapport with your staff. Even in relatively small organizations, managers and supervisors can find themselves isolated in their offices or cubes and disconnected from their staff. While the daily standup has come from the tenants of agile software development, I have leveraged the standup as an opportunity to identify issues and risks. More importantly, it's also an opportunity to communicate with staff about work and more personal matters. Try these steps to make a daily standup successful:
Get out of the ivory tower
Keep things "lite"
Make it an opportunity for praise and feedback
Many of you have heard the term helicopter parenting. You may be one or be the child of one of these types of individuals. I would argue that the concept of over-inserting yourself in someone's business is not unique to parents but is also common in the workplace. Be sure to address the following to avoid being a helicopter manager:
Stop because it is annoying
Stop because it destroys trust
Don't worry- there is hope
Thanks
The effort has been a blast. Thank you to you all and Govloop. Please feel free to connect with my on LinkedIn.
Garrett Dunwoody is part of the GovLoop Featured Contributor program, where we feature articles by government voices from all across the country (and world!). To see more Featured Contributor posts, click here.