"Autumn is the hardest season. The leaves are all falling, and they're falling like they're falling in love with the ground." – Andrea Gibson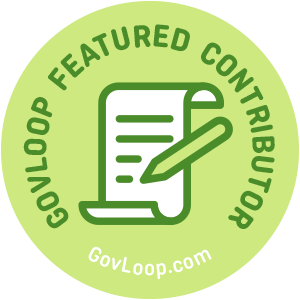 I recently had the good fortune to travel to New Mexico, New York and Virginia. The fall foliage in each place is different but as beautiful. Not to mention, North Carolina displays a dramatic pop of fall colors. I live in Charlotte, NC so I see this colorful fall foliage on my daily outings. But, because I am a government nerd I also see the other messy side: leaves everywhere. Leaves on sidewalks, streets and stormdrains.
I immediately start thinking about municipal leaf collection.
I can't help but notice people raking their yards, followed by multiple bags put curbside. In some neighborhoods, the leaves are blown into big piles and then removed by big vacuums or nets. I also clearly remember the numerous calls to 311 regarding collection schedules, locations or missed collection services.
Yes, municipal leaf season and collection is a real thing.
Leaf season is one of those city services that we never really think about. However, it takes quite a bit of timing and coordination. Preparation is tricky because it is difficult to precisely predict when leaves will fall. This seasonal city service adds an additional workload so many cities hire for seasonal employment. Additionally, the apparatus for trash and recycling collection is repurposed for leaf collection. For example, in Washington, D.C.m if snow falls, the leaf collection stops and the trucks are outfitted with snow plows and salt spreaders by the D.C. Snow team.
Municipalities have different guidelines and rules. Let's take a look.
Fort Wayne, Indiana: Leaf collection begins the week of October 29 to the week of December 20. Fort Wayne offers park strip or curb pick up. Community tips include:
Have leaves raked to the park strip or curb and ready for pick-up on the first day of your scheduled week.
Please do not rake leaves into the street. This will help avoid having leaves clog storm drain inlets and will help prevent street flooding in the event of heaving rains.
Citizens are asked to call the Leaf Hotline 427-2603 or the Citizens Services Center at 311 with questions.
Leaf collection map.
Sacramento, CA: Leaf collection begins November 1, 2019 and ends January 1, 2020. Together with online instructions here is a helpful video explaining the process. Sacramento uses a combination of container and pile collection. Residents use their yard waste containers before piling leaves. There are least seven collections on each street during leaf season. Community tips include:
Do not put pet waste in any yard waste pile or container. Pet waste goes into the garbage container.
Piles should not be in plastic bags.
Piles should be no more than five cubic yards in size (4'X4'X9′ pile).
Make sure there is space between the curb and pile to allow water to flow to storm drains.
When possible, avoid placing piles in bike lanes.
Baltimore, MD: Leaf collection begins October 28, 2019 and ends January 6, 2020. Uniquely, Baltimore is one of the few municipalities that use specific pick-up dates. For instance, residents call 311 for special Monday pickups of up to 20 bags and they can make multiple appointments until all the bags are gone. Residents must call before 6 p.m. on Sunday to schedule a collection for the following Monday. In addition to these scheduled pick-ups, residents can leave up to five bags for pick-up on regular trash collection day.
Alexandria, VA: Leaf collection begins November 4, 2019 and runs through January 5, 2020. The city of Alexandria offers both vacuum and biodegradable bag collection. Residents receive 15 free bags and additional paper bags are available for sale at most area hardware/home improvement stores. During leaf season, crews collect leaves raked to the front curb with a vacuum truck and bagged leaves are collected at the front curb on regular trash collection day. Along with these tips is a detailed tutorial video. 
Rake leaves into piles at the curb. This enables crews to move more quickly and efficiently.
Remove stones, litter, branches or other debris.
Avoid placing leaves in front of storm drains or on water meter covers.
Move parked cars off leaf piles.
Place paper bags at the front curb, on regular trash collection day.
Only use paper bags. Leaves in plastic bags are thrown away as trash.
Leaf collection is a city service that doesn't always go as planned.
Consequently, late leaf fall and inclement weather create delays. In particular, Milwaukee, WI is currently experiencing a leafy snow mess and collection is extended. Unfortunately, leaf collection is behind and the focus is on snow removal. The piles of leaves covered in snow and ice are causing delays in leaf collection and removal.
In closing, while you enjoy this wonderful time of the year, make sure to follow your city's leaf collection rules and guidelines.
Janice Quintana is a GovLoop Featured Contributor. A government nerd, customer service practitioner and 311 pioneer, she has worked in local government as the Director of 311 in three different municipalities. She is fascinated with innovation, technology, data, service delivery and community engagement. When Janice is not following local government rock stars or trends she enjoys her status as a tennis enthusiast and travels the globe to watch a good match. She currently lives in Charlotte, NC with her two chihuahuas. You can read her posts here.