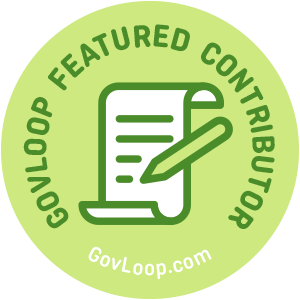 Instant messaging has become one of the leading customer service communication tools in the private sector. Even hospitals – whose communications must fall strictly within HIPAA privacy regulations – are using secure messaging technology. One Indiana-based healthcare network even started successfully using a text tool for hiring and recruiting employees.
Local governments' use of instant messaging is often a one-way communication used to send alerts. While some issues can wait until regular office hours, some need to be addressed promptly or even immediately. The Montclair Township Animal Shelter, located in New Jersey, began using Facebook Messenger several years ago.
"It's a saving grace for us," said Montclair shelter director Liz Morgan. "Expecting people to only call during business hours, is unrealistic, particularly when it comes to animal emergencies." The shelter was facing criticism because the office phone would go unanswered and the voice mailbox became full quickly. "When shelter staff and volunteers are busy seeing animals, it isn't possible to answer a call, especially when the shelter is in full or near-full capacity," said Liz. "Rerouting calls to another department was also a losing proposition, since other department staff could only take a message and assure that someone would get back to the caller."
Outside of day-to-day queries, it was important that the shelter ensure an animal in distress can be seen immediately. "Outside of office hours we have an automated response that tells customers, 'for immediate assistance, contact the police department non-emergency number,'" said Liz. "The police have 24/7 access to animal control officers who assist any animal in immediate need, domestic or wildlife."
Instant Messaging as a Medium Guidelines
Using instant messaging as a communication tool requires staff to follow several guidelines:
Respond promptly.

Instant messaging is for quick communication. If it's not possible to immediately respond to every message, set up an automatic response that will acknowledge receipt and a note saying a reply will soon be forthcoming.

Keep it brief.

Paragraphs of text aren't meant for the medium, so have the person switch to email or a phone call.

Know when to end the thread.

If things resort to a continual back and forth, switch over to some other form of communication, as in point two.

Keep it professional.

You're working for a government organization, so always quickly review what you've written to ensure you're properly representing your agency. Leave out the emojis and exclamation points.
Instant messaging as a form of customer service can be a quick and efficient way to communicate with the public, especially when budgets are tight and departments are short staffed. For the Montclair animal shelter, it's become an efficient way of responding not only to adoption inquiries, volunteer opportunity questions and donation questions but, most critically, animals in need.
Leslie Labrecque is part of the GovLoop Featured Contributor program, where we feature articles by government voices from all across the country (and world!). See more Featured Contributor posts
You can follow Leslie on Twitter.