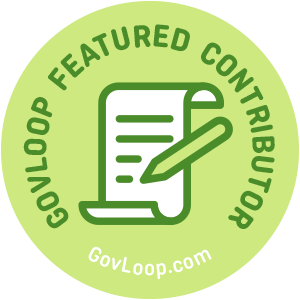 In recent years, government employees (federal, state and local) have become subject to more and more criticism from the media and general public. Terms such as "lazy" and "overpaid" are common labels unfairly used to describe government workers. After the difficult experiences from the last federal furlough, I pondered, "What still motivates government employees?"
When employees returned from the partial government shutdown this past January, employee engagement experts frantically searched for ways to soothe an emotionally and financially injured workforce.  Employees found themselves as pieces in an elaborate political chess match, often without hope beyond a perpetual stalemate.  These feelings were still present when all shutdown agencies resumed operations.
The first five weeks, after returning, were critical to set a positive tone.  Executives and managers held hundreds of meetings with employees.  What these leaders said or did not say would determine how long it would take for things to calm and return to normal. During this time, I spent most of my days meeting with leaders and employees.  I listened to the frustrations voiced by our workforce. In return, I shared their fears and angry sentiments with leadership.  Throughout all these discussions, one common theme began to emerge – Despite their anger and confusion, most employees were eager to get back to doing their jobs.  This was not just about a paycheck, but because they believed in their mission.
The majority of government workers that I interacted with felt a genuine calling to serve. They all chose government careers, sometimes for different reasons, but almost always they became dedicated to serving the United States.  I constantly witnessed members of our workforce working well beyond eight-hour workdays without earning one penny extra. Why would they do this? Simply put – dedication to doing what is right to uphold and administer the laws, policies and programs that make America strong.
As this I shared this with leaders across government, the solution to mend the damage done by the shutdown appeared.  Employee engagement specialists, including me, advised leaders to simply acknowledge and accept what employees were feeling.  Leadership empathized with the workforce.  In addition, we pushed for leaders to connect and remind employees of their importance serving our country.
As government leaders, we had little to no say in what happened during the shutdown. All that we could do was open ourselves up to our employees and share their pains.  This allowed us to discover the real motivation for government employees – service.
At the end of the day, government workers are more interested in serving America and its people. I watched blue and red political identities vanish as employees renewed their dedication to their mission.  Folks moved forward to get our valuable services back on track with amazing speed.  Personally, I  witnessed a motivated workforce (with no signs of being "lazy" or "overpaid").
I will always give a thank you to our amazing government employees. I encourage everyone else to also thank a government employee.
Andy Reitmeyer is a GovLoop Featured Contributor. He is the Associate Director for the Engagement and Retention office, Internal Revenue Service. He is responsible for leading engagement strategies for IRS. He has been part of the IRS Engagement and Retention office since its inception. Andy's tenure with IRS includes numerous domestic and international senior leadership roles. Andy earned a Bachelor of Arts degree in Political Science from Point Park University, a Juris Doctor from Taft University and a Certificate in Executive Leadership from Cornell University. In addition, he has a French Language Diploma from the French Government. Andy is a graduate of the IRS Executive Readiness Program. You can read his posts here.