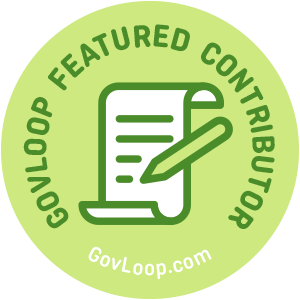 In response to the COVID-19 pandemic engulfing the nation, many cities, and even entire states, are restricting the movement of people and banning large public gatherings.
Additionally, in many municipalities, restaurants are not allowed to sit customers (only take-out and drive-through services are allowed). Many other businesses like bars, movie theaters, and stores are being forced to temporarily shutter their doors, leaving an untold number of workers and owners without a source of income.
In the travel industry, the damage caused by the coronavirus pandemic will be catastrophic. The U.S. Travel Association projects that the U.S. economy will lose 4.6 million travel-related jobs this year. That is a loss of almost 30% from the travel industry's pre-pandemic employment of 15.8 million Americans. The projected job losses in that industry alone will be large enough to nearly double the U.S. unemployment rate, climbing from its current 3.5% all the way to 6.3%.
Those travel-related job losses will impact communities beyond the tourism hot spots of Las Vegas, Orlando and Washington, D.C. The more than 4 ½ million Americans projected to lose their jobs this year will struggle to make their house and car payments, and may even stop making payments altogether, sending shockwaves throughout the banking industry.
Not only the monolithic financial centers of New York City, Chicago and San Francisco will be affected. Banking industry employees as far as Charlotte, Phoenix, the Dallas/Fort Worth area, and in smaller cities throughout the country may also lose their jobs. Additionally, we can expect a mass migration of workers to parts of the country not severely affected by the upcoming economic downturn.
Predictably, the demand for government assistance and services will rise rapidly and will continue to climb for the foreseeable future, perhaps to unprecedented levels. On the supply side of this equation are government agencies that may be unprepared and underfunded because no one imagined a catastrophe of this magnitude was on the horizon.
Meanwhile many municipalities, and even some larger government entities, are struggling to provide services needed by the public because their employees are staying home to care for children while schools are temporarily closed as a result of the COVID-19 pandemic.
In less than two weeks' time, the way we do business in the government has been upended. Before this, some government entities were slow to embrace the latest digital technology. Propelled by this national crisis, those same agencies are now using digital technology to conduct video conferences and share information with workers forced to work from home.
I hope government leaders will hear the clarion call. It's time for the public sector to fully embrace technology and innovate like never before. We must improve our services, increase employee productivity and reduce processing times. The public we serve needs us to be at the top of our game. The future of our communities depends on it.
As government officials, our communities are looking to us for direction and leadership. We must lead the way through this national crisis. This is not a time to cower or equivocate.
Government employees at all levels: This is our time to shine.
Michael Folkray is a GovLoop Featured Contributor. He is developing the next generation of world-changing leaders. After a decade in private industry, he chose to dedicate the rest of his career to public service. Michael's major areas of responsibility in the Federal Government have included adjudications, quality assurance and customer service. Since 2003, he has served in various leadership positions in Dallas, TX, and Washington, DC. He is the founder and leader of a leadership book club for his office's management team. Michael earned a Bachelor of Business Administration from the University of Texas at Arlington and is a graduate of the Federal Executive Institute. Follow him on LinkedIn, Twitter or Instagram.