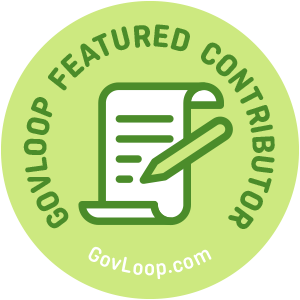 Governments are still hiring. Jobs are available, even with hiring freezes at the state, county and city levels. Business activity has decreased but governments are still providing vital goods and services. And, job seekers are still receiving positions with governments, contractors and consultants. The federal government is immediately hiring at USAJOBS coronavirus jobs. Also, check out contractors and consultants who provide related pandemic services to the government. In fact, a recent client took a job as a contact tracer with a local government while her federal clearance was being processed.
Tips for Government Jobs
Strategy
How and where will you look for jobs? Dedicate the same time daily to your government job search. Bookmark various government websites and register to receive job alerts instead of competing with hundreds or tens of thousands of job applicants. Get job alerts to submit your application first. This is especially important if there are any unexpected application cutoffs.
In addition, look outside your specific geographic area. As many of the government jobs are now virtual, the usual geographic areas of consideration may not be as important. Research jobs in various states, counties and cities. Search for the name of the government entity with the word "jobs" or "careers." Bookmark websites for information about government jobs such as GoGovernment, Public Service Careers and International City/County Management Association
Keywords

Keywords are a word or word phrases specific to a position or industry. They are often mentioned more than once in a vacancy announcement. Applicant Tracking Systems (ATS) use keywords to immediately identify job candidates. To appreciate the importance of keywords, these are eight things you need to know about applicant tracking systems. 
To find keywords, study vacancy announcements. Look at closed and similar positions in other geographical areas to identify keywords. Also, consult the Occupational Outlook Handbook and O*Net. And most importantly, populate your social media with keywords.
Resume
Carefully follow the announcement instructions. Emphasize the announcement key words in job entries. Highlight accomplishments by using the CCAR (Context-Challenge-Action-Results) or STAR (Situation-Task-Action-Results) method. Quantify accomplishments by adding the numerical reach of your work. Qualify accomplishments by describing the significance of your work. In addition, consider uploading your resume to social media. Today's resumes do not need to include your street address, just your city, cell phone number and LinkedIn URL. Use Your Government Resume How-To and Craft Winning Federal Resume for additional resume tips.
Network

Who works in that agency or part of government? Check with family, friends, neighbors, professional organizations, religious organizations, and sororities and fraternities. Consider volunteering with the agency to strengthen your network and resume. You can also find virtual and in-person volunteer opportunities at VolunteerMatch, Idealist or Points of Light.
Are you currently employed? Arrange for an executive loan program, detail or rotation. Follow the government on its various social media platforms. Provide meaningful comments, compliments and questions to engage. I love the National Aeronautics and Space Administration (NASA) and follow them on LinkedIn, Instagram and subscribe to their YouTube channel.
You may also be interested in government jobs listed in GovLoop's Best of USAJOBS and postings on Indeed.com.
Adelle J. Dantzler, M.S. Ed., has advanced from a GS-3 student worker to a GS-15 Human Resources Specialist in the federal government. She has used her master's experience in instructional design to create innovative, customized virtual and instructor-led courses and curriculums at the high potential, team leader, GS-15, and senior executive levels at four federal agencies. As a Federal Job Search Trainer/Career Coach, she has successfully coached hundreds on the job search and facilitated career management, leadership and team-building with her certifications as a MBTI® & FIRO-B® Practitioner, Crucial Conversations and InsideOut Coaching Presenter, and EQ-i2.0 and CCL 360 coach.