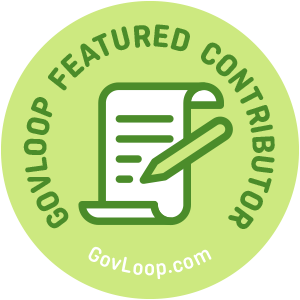 As of June 2020, approximately 99.6% of the Coronavirus Relief Fund was distributed to state, local and tribal governments. By now, all of the funding should have been distributed, with Congress still deliberating about another potential relief package.
That leaves many government entities wondering – where else can they go if they need more grant funding in the meantime?
Depending on your agency's mission, and the communities you serve, there are a host of other grant funding opportunities. For my last blog in this series, I wanted to provide a breakdown of some important types of grant programs governments can pursue in addition to COVID-19 funding.
Economic Development Grants
Economic development grants and loans can help revitalize distressed communities in urban, rural and tribal regions. These types of grants often come from the Department of Commerce (DOC) and its bureaus, including the International Trade Administration (ITA), Economic Development Administration (EDA) and National Institute of Standards and Technology (NIST). Some examples of economic development grant programs include:
Infrastructure Grants
Many infrastructure grants are issued by government agencies but can also be funded by private entities. Types of infrastructure can also fall under economic development grants, such as the former Economic Development Assistance Program. Infrastructure grants out there include:
Emergency Medical Services 
Emergency Medical Services (EMS) grants provide funding for expenses like equipment, training and salaries in order to protect communities. These are typically issued through the Health and Human Services Departments (HHS) and the Homeland Security Department (DHS), as well as the Federal Emergency Management Agency (FEMA). The most widely known types of EMS grants include:
Programs for Suicide Prevention Awareness Month
With September being National Suicide Prevention Awareness month, there are a number of various grants and funding opportunities available to help agencies and organizations address behavioral and mental health in their communities. Given the economic and health impacts of the pandemic, it's an especially important time to be conscious of everyone's mental health.
Suicide Prevention Programs for Tribes
Tribes have been particularly hit hard by the pandemic with younger populations more vulnerable than ever. According to studies by the Centers for Disease Control and Prevention (CDC), the rate of suicide for Native Americans ages 15-34 is 1.3 times the national average. Several federal agencies have set aside funding for tribal behavioral health programs. These include:
Suicide Prevention Programs for Veterans
Another especially vulnerable population that must be supported during this time is our nation's military veterans. According to the CDC Foundation, the suicide rate for veterans is 1.5 times greater than for those who have not served in the military, particularly among young veterans aged 18-35. The following are important programs for agencies and organizations to support our veterans:
I'm always available if you have any questions on grant funding or government grants management itself. Feel free to reach out.
As Chief Customer Officer for eCivis, Merril Oliver leads the company's key business strategies, product development and growth initiatives. Having served four governors, both Democratic and Republican, Merril served as the Director of the Maryland Governor's Grants Office, where she revolutionized an enterprise approach to full lifecycle grants management during 2015-2017. Merril is a past president of the National Grants Management Association (NGMA), having served three consecutive terms (2009-2012). During her presidency, Merril launched the industry-recognized standard professional certification of Certified Grants Management Specialist (CGMS®) and participated on the credentialing exam development team as a Subject Matter Expert (SME).