I don't know how or when it started that I was the only woman in the room. It could have been growing up with two older brothers, going to a former all-boys prep school, Tabor Academy, or majoring in government at a formerly all-women's college, Skidmore College. In each of those scenarios, I was either actually or nearly the only woman in the room. Just this year, I again found myself in that position. I was literally the only woman in a room filled with architects, engineers, city comissio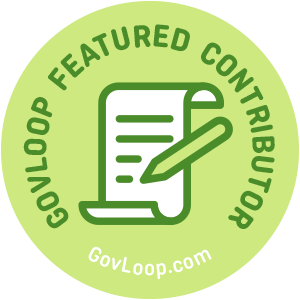 ners and other interested parties discussing the design and construction of a new fire station for the City of Yonkers, New York.
I am currently the only female commissioner. I am the first female Commissioner of Planning and Economic Development. In addition, I am probably the only woman in Yonkers history to fill the positions of Director of Downtown Waterfront Development, Deputy Commissioner and Commissioner of Planning and Economic Development simultaneously.
One of the other commissioners with whom I am friends told me that, "Being a commissioner is the loneliest job in the world." With endless budget cuts and the jockeying for power and position that goes on, that commentary may be true, and that is without factoring in being the only one of your gender doing it. So how does one cope?
-Speak up. I do not speak for talking's sake, but I will have my opinion heard. On more than one occasion, I have disagreed with my boss and/or my fellow commissioners. But, I was taught that if it's a task worth doing, then it's a task worth doing right. If I feel we are heading down the wrong path, I speak up.
-Speak out. In 1996, I wanted to volunteer for the Bob Dole for President Campaign. I was told at that time that I could not get a job as a volunteer or paid employee unless I engaged in sexual activity with a person who had the power to block me. I immediately reported him to the ethics officer, an investigation was conducted and he was terminated.
-Be prepared. When people try to diminish or dismiss women, a common tactic is to accuse them of sleeping their way to the top. Rarely is such a charge leveled against a man. As Bill Gates famously said, "Life is not fair. Get used to it." While we work to make life more fair, be prepared to deal with the fact that some people, even other women, will stoop lower than you thought humanly possible.
-Other women in the workplace are not necessarily your allies. I could tell you that I have had a number of female bosses who were amazing. It's true. But, I could also tell you that I have worked for several women who were the worst bosses I ever had. That is also true. I have been mentored by some truly amazing women and men. There is no place for a gender agenda. Good colleagues, bosses and staff are men and women, black and white, gay and straight, native-born and immigrant and everything in between.
-Mentoring is key. Mentoring is important in the workplace, particularly for women. If you can make it easier for the next generation of women to rise through the ranks, then someday we may get equal pay for equal work, we may get more seats at the table, and we may not constantly have to focus on what Sheryl Sandberg identified as, "leaning in."
I don't pretend to have all of the answers or the right answer for every scenario. But now I sit down to dinner with a group of approximately 30 women that I founded called "The Amazing Women" who are all industry leaders in their fields in Westchester and we compare notes about our challenges and struggles. More times than not we find that the above are reoccurring themes or issues that women in government, women in the workplace, women as pioneers, and women as leaders face. You are not alone, even if you are the only woman in the room.
Wilson Kimball is part of the GovLoop Featured Contributor program, where we feature articles by government voices from all across the country (and world!). To see more Featured Contributor posts, click here.