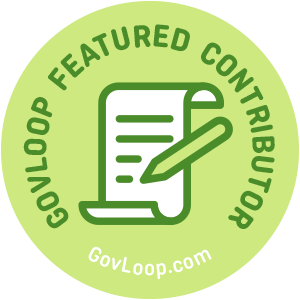 We all see the potential of artificial intelligence (AI). And we all struggle with the challenges of it, too. After all, this is brand new territory.
It's easy to get caught up in the hype and to forget all the groundwork and tactical steps it takes to effectively establish and use AI in an organization.
Having witnessed adoption by many clients, I've developed a short checklist of what's needed to be successful, and I plan to devote a blog to each one.
These are big buckets holding lots of detail. However, each one is a deal breaker.
You can't do AI without:
Cultural willingness
Data and infrastructure readiness
Workforce skill
A plan for ethics, risk and compliance
I've placed culture first because it is arguably the most important component. One commonly hears "culture eats strategy for breakfast [or, for lunch]." Such a statement reflects the reality that transformation is never easy, but it's downright impossible if your culture doesn't embrace change, innovation and data.
Certain cultures have an advantage. Those organizations who are open to reinvention or new ideas typically attract and keep employees who innovate, ask questions and feel empowered. This leads to a natural readiness for AI — the foundation is already there and it is self-sustaining.
It's important for that culture to be authentic. Developing or changing culture takes time, thoughtfulness and significant effort. Those who are experiencing the benefits of AI today were either already open to innovation and change 10 or more years ago, or their organizations were birthed intentionally with that culture in their DNA during the current AI revolution.
Here are my three attributes of a successful AI-ready culture:
Connecting AI with the organization's core mission
Like any new initiative, successful AI projects need to align with the overall mission. AI's transformative power is not in the technology itself but rather in the way companies use it to meet their goals. AI can't solve all of an organization's challenges but it can accelerate progress if it provides value, achieves goals and helps the organization deliver its services or products better.
This mission-oriented alignment starts at the top. Leaders need a real and deep understanding of AI. This empowers them to choose and prioritize the right projects, have realistic expectations about results and understand what's needed to drive adoption across their organization. A common misstep is to over-promise on expectations, born out of the intensive hype around AI. Building advocacy across the organization for greater AI implementations will be easier if the early projects tilt more toward under-promising while still delivering significant and real value.
Ensuring everyone is comfortable with, and knowledgeable about, AI
While it's important to have leaders who understand the value of AI, all employees need a basis of understanding and trust. Digital literacy, at every level of the organization, is essential for AI, since data is the essential input to AI's algorithms, and the tools of data access, manipulation and analysis are tightly coupled with digital processes. Having awareness and confidence in the use of digital tools is foundational.
Those who view AI as an unexplainable process, or who initially perceive it as a threat, will benefit from training that explains the basics, demystifies the technology, and illuminates implementations that already exist in their everyday lives. Since those who don't fully understand AI are likely to have unrealistic expectations and quickly get frustrated with the trial-and-error process, detractors can be quick to call efforts failures and urge abandonment of AI projects. Consequently, building AI literacy across the organization early in the AI adoption phase will deliver long-term benefits.
Having the right workforce for AI is a topic I'll cover more in another blog, but it's worth mentioning that sometimes an organization needs to go beyond training existing staff by hiring to reshape their culture in the right mindset.
One more side note: As AI teaches machines to handle more routine tasks, employee roles will shift to emphasize human attributes, like creative problem-solving, critical analysis of outcomes and early detection of biases that may creep into AI applications. Having insight into that evolution, and welcoming it, is just as important as digital literacy in these early years of AI development.
Creating detailed plans to identify, prioritize, and design AI projects
AI could well be the most transformative technological development of our lifetime, but it's important to take a methodical approach to implementation — and that requires sound planning. Lack of planning looks like a leader who takes risks in an attempt to see big results soon; a mid-level manager who doesn't have experience, yet jumps into implementation; or a group that wants to scale a pilot project to the enterprise before sharing results.
During design and development, organizations must leverage strategies like human-centered design to ensure that end users' needs are considered and reflected. Detailed plans are the blueprints that will be used to build new additions — therefore, they need to be structurally sound. In all cases, planning and design must start with a clear statement of goals and proof of how the project aligns the mission of the organization.
Cultural willingness is necessary to be successful in adopting AI. It's a meaty topic with lots of people weighing in, including this one on the new curve of enlightenment and this one on building an AI-first organization. I even wrote about Analytics By Design last month and touched on the importance of having the right mindset, or culture.
You can find strategies and guidance for your organization's steps toward AI adoption and data-driven transformation in the Data and Analytics Catalyst Playbook, which includes a leader persona chart. What type of catalyst are you? Let us know below.
Dr. Kirk Borne is the Principal Data Scientist and an Executive Advisor at management consulting firm Booz Allen Hamilton since 2015. In those roles, he focuses on applications of data science, data management, machine learning, and AI across a variety of disciplines.