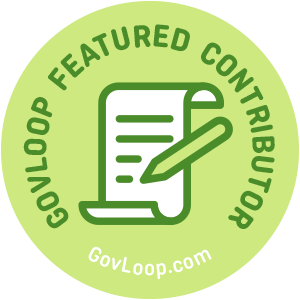 Nowadays, employers are seeking to conduct phone interviews as the first step in the interview process. Busy hiring managers just don't have the time to invite all qualified candidates to an in-person interview. Now, I love the job search process. This statement rankles my friends and colleagues, but when I am in the market for a new position, I thrive at the chance to market myself and my skills. I also spent time teaching job-readiness classes to adults, helping them prepare for job interviews in their field.
Phone interviews can often be the most difficult part of the job search process. There are so many unknowns due to the fact that you cannot see your interviewer or gauge physical reactions to your verbal responses. After you submit your resume and hear back on next steps, use these tips on how to navigate your next phone interview for your dream job.
Prepare Like Crazy
Set up your phone and keep things professional. Remove any ringtones and record a professional voice message with your full name. When a call comes in and you see an unknown number, answer the phone. But if you answer the phone, be ready to start the phone interview at that time, even if you've never spoken with the company before. Hiring managers may want to catch you right then and there, so be ready. If you're using your cell phone, be sure that you are in a place where you get strong service so the call won't drop.
When you're ready for the phone interview, be sure to pick a quiet place. It works best to be indoors where you can concentrate. Limit all distractions including music, television and, yes, even family. You want to be able to focus as much as possible while you're on the phone.
Watch Your Tone
When you begin the phone interview, be sure to jot down the name of the interviewer and their title. During the call, refer to the person's name in a polite way if possible. Keep things as professional as you can and kill them with kindness.
Stay upbeat and positive for the duration of the phone interview. Your voice is your sales and marketing vehicle tool in this case, and you will need to be "smiling" with your voice as much as possible. Keep the energy up as much as you can. When you're asked questions, take a few seconds to digest the question and then provide a thoughtful answer. Be sure to avoid fillers like "um" and "like."
Open Book
Keep notes about the job description and company in front of you. Treat this as if it were an open-book test. Have your computer open and have the company website available and easy to access. Be sure to also have a copy of your resume and cover letter in front of you, as you will be asked about your work experience and skills. Using these tools as references while you're on the phone will allow you to remain calm and confident. The trick, however, is not to make any additional noise, like typing, while you're on the phone interview. You do not want your interviewer to think you are distracted.
Questions, Questions, Questions!
Prepare ahead of time and have your questions about the position and the company ready. This is your chance to show that you're interested in working with this organization long-term and that you hope to become invested in helping move the company forward. Oftentimes, a good way to change up the pace and flow of a phone interview is to ask the interviewer how long they've been with the company and why they originally joined. Once the interviewer starts sharing an experience, you can take a breath and regroup if needed.