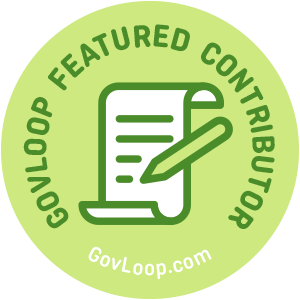 More often than not, when you are invited to speak at an event, it will be on a panel. Why are panels so popular vs. individual presentations? I believe most event organizers would say that hosting a panel allows them to include multiple voices on a topic, have more diverse panelists and, if done well, support an exchange of ideas between the panelists and audience, leading to a more interesting event.
So what should you do if you've been asked to speak on a panel and haven't had much experience in that area? Try this:
Understand the panel's audience
If the organizer hasn't provided these details already in your invitation, be sure to ask about the expected size and professional background of the audience. This will help you tailor your contributions to the group's expected profile.
Connect with the other panelists in advance
Often, organizers will set up a planning conference call for panelists, but, if they don't, feel free to reach out to the other panelists directly. If they are individuals you don't know, try connecting with them via LinkedIn or ask the organizer for their contact info. When you reach out to them, ask for their take on the topic and points they plan to make.
Be clear on the format
Will each panelist make a short presentation and then there will be Q&A? Will the panel be a talk-show format where the moderator and audience ask the panelists questions throughout the panel's allotted time without formal presentations (with some questions directed at particular panelists)? Will the moderator also make a presentation? Are visual aids allowed?
Identify the top three points you want to make
No matter the format, be prepared to make three key points. Don't forget you are not the only presenter and if there are three panelists (in my opinion there should never be more than three), and if each person makes three key points, that's nine points for the audience. That's plenty for your average 60-90 minute panel.
Make your points come alive
Once you have your three key points, be sure to pull together the data, stories and examples that will make your points come alive and be remembered. Stay away from excessive data that doesn't have an easy-to-follow narrative.
Handling curveball questions
Keep in mind that unless a question is specifically asked of you, not every panelist need answer every question. In fact, I would say most audience members like some variety in who takes questions and to save time on panelist responses so that more questions can be asked in the time allotted. If you get thrown a curveball question that you don't feel comfortable answering, you can either pass on that one or if it was asked specifically to you, be honest. Reply that the question is not in your personal experience or area of expertise and offer another contact, organization or resource to answer the question.
Stick around for a few minutes after the panel
Often, audience members don't want to ask their question publicly or the panel's time ran out before they could ask their question. In those cases, they may approach you as the panel ends to introduce themselves. This is a great way to make new contacts. Have business cards with you to pass out so you can keep the conversation going.
Looking for a few more pieces on panel discussions? Try these:
Forbes' Five Steps to Ace a Panel Presentation
Inc's Panel Discussions are Boring. Here's What to Do Differently
Innovation Women's Event Manager's Guide to Creative Alternatives to Panels
Joyce Warner is part of the GovLoop Featured Contributor program, where we feature articles by government voices from all across the country (and world!). To see more Featured Contributor posts, click here.