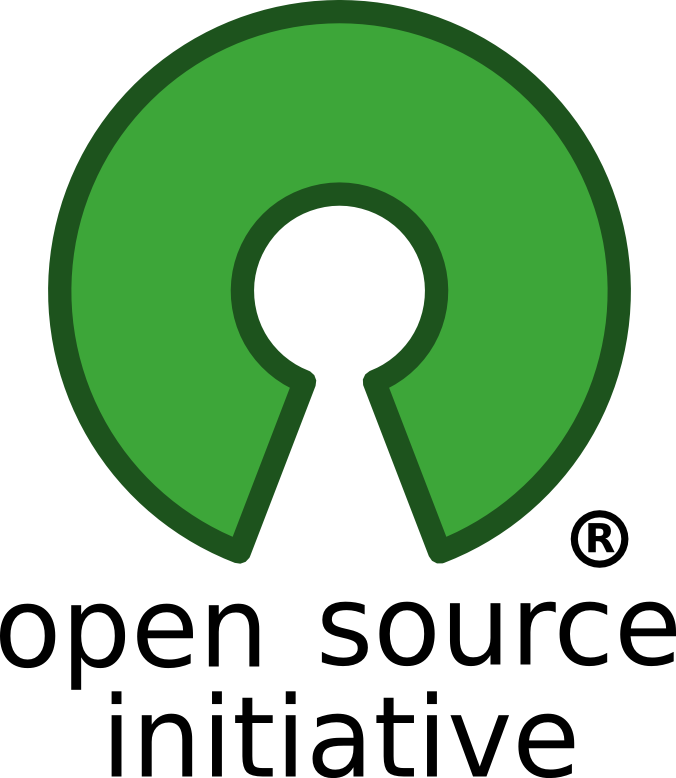 Public Group
active 2 years, 9 months ago
open source software discussion in Gov, to include: – Free, libre, open source software – Creation of OSS by the gov – open standards
New Open Source Foundation
This topic contains 2 replies, has 1 voice, and was last updated by

Henry Brown 9 years, 2 months ago.
Author

Posts

September 10, 2009 at 9:17 pm

#80156

the title of a message from the google Cloud Computing Interoperability Forum (CCIF) was "Microsoft Forms Non-profit Open Source Foundation"

The CodePlex Foundation, a non-profit foundation formed with the mission of enabling the exchange of code and understanding among software companies and open source communities, launched today, September 10, 2009.

Incorporated as a 501.c6 non-profit, the CodePlex Foundation was created as a forum in which open source communities and the software development community can come together with the shared goal of increasing participation in open source community projects. The CodePlex Foundation will complement existing open source foundations and organizations, providing a forum in which best practices and shared understanding can be established by a broad group of participants, both software companies and open source communities. Initial funding for the Foundation comes from Microsoft Corporation.

Sam Ramji will serve as interim President of the Foundation. He will be supported by an interim Board of Directors, whose other members are Bill Staples, Stephanie Boesch, Miguel de Icaza, Britt Johnston, and Shaun Walker. Mr. Ramji and the interim Board will immediately begin a search for a permanent Executive Director, who will manage the day-today operations of the Foundation, as well as a permanent Board of Directors and a Board of Advisors.

There are a number of ways for individuals and companies to participate in the Foundation – via sponsorship, or by becoming a member of the Board of Directors or Board of Advisors. To explore participation or propose a candidate for the Board of Directors or Board of Advisors, visit the Participate section of the Foundation website . Over the coming months, the Board will determine how projects are accepted as it defines project governance, which will provide clarity on how individuals or companies can contribute projects.

The Foundation's bylaws can be viewed here . Biographies of Mr. Ramji and the interim Board of Directors can be viewed here. For more information about the CodePlex Foundation, please review our FAQs here , or call 206-839-8521.

September 12, 2009 at 11:33 am

#80160

Another article this one from CNET.com

Microsoft sets up open-source foundation
by Chris Duckett
Microsoft has created the nonprofit CodePlex Foundation to target increased communication between open-source communities and software companies.

Citing an under-representation of commercial software companies and their employees in open source, the CodePlex Foundation aims to work with particular projects to bridge the gap between the open-source and commercial worlds.

The Redmond giant has contributed $1 million to the foundation and has filled out its board and advisory panel with many Microsoft staffers, including Sam Ramji, who is leaving Microsoft as its open-source point man but is also becoming CodePlex Foundation's interim president.

Unlike other open-source foundations, such as the Mozilla Foundation and GNOME Foundation, the foundation said on its Web site that it intends to address the full spectrum of software projects.

This is an unexpected and interesting move from Redmond. Don't think that this is completely like other open-source foundations that you may be used to, though.

Take this line from the Codeplex Foundation FAQ: "We wanted a foundation that addresses a full spectrum of software projects, and does so with the licensing and intellectual property needs of commercial software companies in mind."

Add to this that the About page states that companies will contribute code, not patents, and that is what I think will stop the existing open-source community from going anywhere near the CodePlex Foundation.

I can't see any patent-encumbered CodePlex project being accepted into, or contributing code into, any large existing open-source project while still having the patent specter looming overhead–it's something that the open-source community has tried to avoid whenever possible.

But this is probably not that audience that the foundation is aiming for–it's more likely to target purely Microsoft companies/developers and attempt to get them to open up a little. Allowing these companies to keep their patents will make it easier for them to engage in the Microsoft ecosystem but not in the wider open source world.

September 13, 2009 at 11:17 am

#80158

Another commentary this one from From Computerworld blogger Steven J. Vaughan-Nichols

Microsoft has created a new foundation, the CodePlex Foundation which claims to be about bringing open-source and proprietary software companies together to participate side by side in open-source projects. Yeah. Right.

There's a folk tale that goes something like this. A dog and a rattlesnake meet at the river. The snake says to the dog, "Why don't you carry me on your back to the other side?" The dog says, "Sure, I'd be happy to do that except you'll bite me." And the snake says, "No I won't. I really need to get across to the other side, and I won't bite you." The dog, a foolish sort, believes the snake's promise so he lets the snake on his back and he starts to swim across the river. At the mid-way point, the snake bites him. "What did you do that for?" exclaimed the dog, as they both begin to die. "What did you expect," replied the snake, "I'm a rattlesnake."

And, Microsoft is Microsoft. The Codex Foundation claims that it "will complement existing open source foundations and organizations, providing a forum in which best practices and shared understanding can be established by a broad group of participants, both software companies and open source communities." I don't believe it for a minute.

Microsoft doesn't mind stealing from open source, but any deals it makes are only good while there's a clear, short-term benefit to Microsoft. The second that changes, or Ballmer decides to have an anti-open-source fit again, the deal is off.

Besides, just like the snake in the story, Microsoft is more than happy to poison open-source software even as it proclaims that it wants to co-operate with open source. Just off the top of my head there's the revelation that Microsoft's ExpertZone training for Best Buy and other retailers is stuffed with anti-Linux lies.

And, then there's Microsoft's patent attacks on open-source using companies like TomTom and its thwarted efforts to sell anti-Linux patents to a patent troll. According to Jim Zemlin, executive director of the Linux Foundation, "The details are that Microsoft assembled a package of patents 'relating to open source' and put them up for sale to patent trolls. Microsoft thought they were selling them to AST, a group that buys patents, offers licenses to its members, and then resells the patents." What actually happened was that Microsoft ended up selling the patents to the Open Invention Network, a pro-Linux intellectual-property organization.

The irony is that Microsoft is having serious patent troubles of its own with Microsoft Word. You'd think the last thing on earth they'd want to do is help patent trolls, but … a rattlesnake is a rattlesnake and Microsoft is Microsoft.

If Microsoft really wants to make peace with Linux and compete fairly, they can start by dumping all those vague patent threats against Linux. Microsoft can also stop FUDing about Linux and quietly having its supporters bury anti-Microsoft and pro-Linux stories on Digg and other social networks.

If they did all that … well frankly I still wouldn't trust them with their current leadership. But, if Ballmer is fired, which isn't a bad idea for reasons having nothing to do with Linux or open source, then maybe I'd believe that this rattlesnake has been milked of its poison. But, for now, only the most foolish of open-source dogs could possibly believe that this snake isn't going to try to kill them.

Copyright © 1994 – 2009 Computerworld Inc

Author

Posts
You must be logged in to reply to this topic.