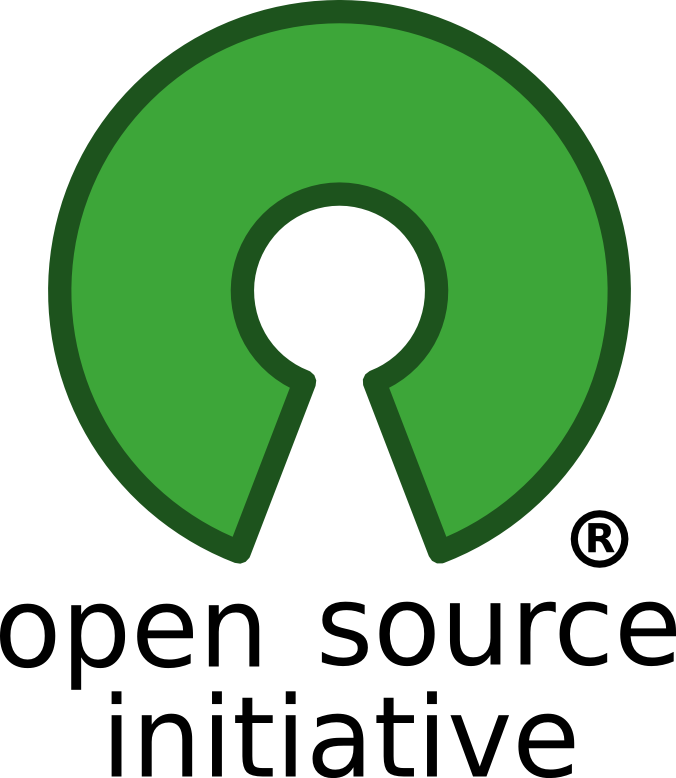 Public Group
active 2 years, 9 months ago
open source software discussion in Gov, to include: – Free, libre, open source software – Creation of OSS by the gov – open standards
Open Source vs. Cloud Computing Commentary
This topic contains 2 replies, has 2 voices, and was last updated by
James Purser 9 years, 2 months ago.
Author

Posts

September 5, 2009 at 1:06 pm

#79733

Henry Brown

Participant

Make Sure you read the blog posting for the significant number, and IMO thoughtful comments

From the Gartner blogs


Is Cloud Computing Killing Open Source in Government?
Author: Andrea DiMaio
September 2nd, 2009 ·

I know that some reader will raise their eyebrows reading the title. After all, cloud computing is intimately connected to open source: Linux servers are at the basis of most cloud infrastructures, and several applications that can be consumed as a cloud-based service are either open source or based on open source components. One may be almost tempted to look at the two as being strictly intertwined and mutually dependent.

Well, maybe they are from a vendor perspective, but a client conversation this morning confirmed my suspicion that they may be on a crash course, as I already wrote a few months ago. I was chatting with a CIO from a local authority in the UK and we were discussing about the outlook of open source software deployment in local government around the world. The UK government published an interesting open source policy (a Gartner research note for subscribers is available here), but it appears that not much happened since its publication. A recent survey of local authorities showed that many are still waiting for more guidance around product assessment and maturity models from central government.

But the new buzzword, both in London and in Washington, is cloud computing, and in particular the definition (and – maybe – development) of a government cloud (nicknamed G-cloud). So open source software is certainly losing momentum and political appeal, while cloud computing is gaining press coverage and executive interest.

More concretely though, and this was the point of our conversation, cloud-based alternatives to proprietary infrastructures, operating systems, office productivity suites, web servers and other applications, are becoming more palatable than open source software. First of all, going open source does not free a government agency from a vendor, who will provide an open source product (usually cheaper than a proprietary one): government agencies downloading their own operating systems or word processors from community sites and maintaining them with internal resources (including contractors) are in a tiny and rapidly declining minority.

Therefore some of the primary drivers to choose open source, i.e. cost and vendor independence, are just going away: in most cases cloud-based solution are going to be cheaper (and more elastic), and to use open source one has to go through a vendor anyhow. As a consequence I have seen a drop of interest in open source and corresponding surge of interest in cloud computing to solve pretty much the same problems (how do I reduce my dependence on Microsoft? how do I save on licensing costs?).

Of course there are still plenty of reasons supporting the importance of open source.

* What if you have to change vendor (because it goes bust or just becomes too expensive)? With open source there is a chance that another vendor or at least a community can support you, whereas portability between cloud services is still far from reality.
* What about the impact on local economy? Many have predicted the beauty of open source in government on the basis that it would create and sustain a local ecosystem of IT skills. This is not the case with cloud-based applications, that most likely run somewhere else without using any of the physical or intellectual resources in your jurisdiction, and without even indirectly benefiting your economy.

However these issues pale if compared with increasing budget constraints, hiring freezes that prevent from refreshing skills, financial vulnerability of small vendors and so forth. Cloud computing implies risks, but creates economies of scale that can benefit large as well as small government organizations.

Let's face it. While open source software has often increased the need for application development ad other technical resources, cloud computing may ultimately make IT go away. Which one do you think sound more appealing to government executives?

September 5, 2009 at 1:42 pm

#79737

James Purser

Participant

Cloud Computing and Government very quickly hits a very big blocker:

Who Controls The Data?

With Cloud Computing the data is sitting out there, in Cloud Land, across who knows how many different data centers in any number of different locations (both domestic and overseas). While this may be okay for non identifying data, for detailed tax records, health records and so on, there is a very real need to retain direct control of the data.

If you can get passed this however I don't see how Cloud Computing is necessarily going to sound the death knell for Open Source Software. If nothing else the cloud is going to have to run on something, and I'd lay odds on that the distributed storage and network management is not going to be run on an Apple or MS solution.

Secondly, leaving the guts of the cloud system behind, the applications that get built ontop of the cloud can quite easily be open sourced. Take Google Apps for instance. I can write an app for Google Apps and release it under GPL2 without an issue. This allows someone else to take my code and run it under their own Google Apps account. This is Open Source in the Cloud.

September 8, 2009 at 12:00 pm

#79735

Kirsten Burgard

Participant

I'm not so sure that Open Source is becoming a minority application. It is, at this point, a minority application, but there is interest and that interest is often mixed with fear. It's not like we all haven't heard it, "open source can't be secure", "open source could bring down our systems because we don't have a way to maintain it" , "the costs are too high because we have no contractors who can develop using open source" and ad infinitem.

But, here's the thing.

Open source is secure.
It isn't going to bring down any environment if you're using it (unless there are XSS attacks and if so, the vulnerability will likely be addressed before you even know there was an issue, you just need to keep up on this stuff).
You can hire folks who do know a thing about open source. They work in government now. Often, we play in Drupal, Joomla or whatever at home. You need to know your staff, and be able to utilize those skill sets when found.

Open source isn't as big and scary as it seems. And until we as practioners figure out how to talk about it, I think these same issues will continue to creep up. Unfortunately, on this one, no better phrase fits than "We need to change the paradigm." So, maybe the discussion should be how do we do that, here and now and on into the future?

Author

Posts
You must be logged in to reply to this topic.