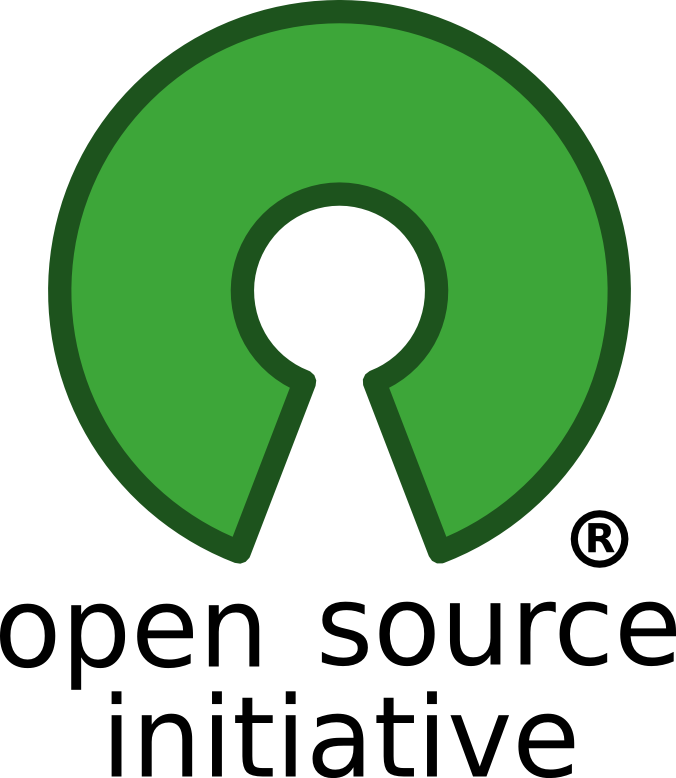 Public Group
active 5 months, 1 week ago
open source software discussion in Gov, to include: – Free, libre, open source software – Creation of OSS by the gov – open standards
What Are Open Source's Road Blocks? How Do We Overcome Them?
This topic contains 11 replies, has 6 voices, and was last updated by

Roland Shield 9 years, 3 months ago.
Author

Posts

February 16, 2011 at 4:04 pm

#123263

Steve Ressler

Keymaster

There's been a lot of talk about Open Source triumphs lately… with [email protected], Gov2.0 LA and other tech based conferences. That's awesome because we all know Open Source rocks!

BUT there are still road blocks out there and we want to know about them so we can find the answers for our upcoming GovLoop Open Source Training. So we want to know:

What are your biggest Open Source challenges? And what essential questions would you want answered in an Open Source training?

This is your chance to help us spread the Open Source gospel so please share your thoughts and any questions or comments you think would help us rock this training out!

*****************************************************************************

Friendly Invitation from GovLoop!

Did you know we're hosting a FREE, web-based Open Source workshop next week?

Thursday, February 24 @ 2p ET :: How and Why to Bring Open Source to Your Agency

Speakers:

– Andrew Hoppin, CIO NY State Senate
– John Scott, Steering Committee Member, Open Source for America
– Gunnar Hellekson, Chief Technology Strategist, Red Hat Public Sector Group

*****************************************************************************




February 16, 2011 at 6:22 pm

#123285

Right now, California is facing an unprecedented budget crisis, just like everybody else. At the same time, the entire Resources Agency of the State of California is beholden to 2 proprietary contractors: ESRI and Microsoft. And EV; thERYBODY knows that, including OpenGeo. So much so, that OpenGeo doesn't even bother to shake the trees at the State lest they offend their 3rd-party contractors that in turn do business with the stat is specialized areas.

Why would anybody need to train on Open Source in the State of California if the entire IT infrastructure from top to bottom is proprietary ? That is, Microsoft and ESRI…..What would be the point ?!

February 16, 2011 at 7:13 pm

#123283

Deborah Bryant

Participant

Hi Steve,

A couple of the questions I get the most from state and local government, is 1) how can I find localized support/resources for open source and (also get this from fed agencies) 2) how to work directly with the open source community to get help.

Comment for Roland; At the risk of sounding like an irrepressible optimist, there are agencies in CA that have quietly been using OSS for years. The CIO from the California Air Resources Board – Bill Welty – actually did a session at GOSCON a few years ago. It takes a long horizon to turn a big ship, and there's plenty of opportunity for open source beyond the obvious.

Just for kicks, you can find Bill Welty's presentation in our GOSCON archives.

Cheers,

Deb

February 17, 2011 at 2:03 am

#123281

Andy Oram

Participant

I did some research on the unsuccessful attempt to switch from
Microsoft Office to OpenOffice.org several years ago in
Massachusetts. You might be interested in a talk I gave on it:

February 22, 2011 at 2:55 pm

#123279

Arthur G. Grant

Participant

Roland, you would participate if for no other reason, to broaden your knowledge base. Eventually even California will find a reason to go open source, current economic pressures may help push in that direction, or simply waiting until another state has a system that works at a fraction of the cost. By attending seminars such as the one advertised here you either enhance or position yourself as a thought leader. If per chance you ever end up in the private sector, you have remainded tech current.

February 23, 2011 at 4:24 am

#123277

Well, I was going to register and participate, but I can't. Please see this link. Please, just think about this for a minute…. Here you are having some seminar on the merits and benefits of Open Source. Meanwhile, folks like me will not be able to participate. Why? Because I am running CrunchBang 10 and I have no RealPlayer on my system. If you failed to see the link, your seminar specs assume that I am either running Microsoft Windows or Mac OSX and that I have either RealPlayer or Windows Media Player installed. Oh, well that is just a technicality, you say ? Sour grapes, you say ?

Okay, let me ask you something Deborah Bryant, et. al. : Are you interested in people using Open Source or are you, instead, like so many government wonks, so focused on your presentation schedules and so on, that the whole reason for your quest gets lost somehow in the shuffle ?

At the risk of sounding like a realistic realist, let me share with you about Bill Welty: He is one man show and a clown who likes to attend seminars. His Board is just that, a Board that actually has no functional need to develop and realize integrated data management methods with the rest of the Resources Agency. That is very similar to the Board I work for. We are in charge of dispensing well over $10 billion dollars in Bond and Grant monies, but we are beholden to no one and have no "data management", per se. Not even when it comes to tracking where all that money is spent ! Our CIOs are so busy running around giving papers and accepting awards and so forth that the actual management of data gets lost in the shuffle. It turns out that in the upper echelons of California State Government, the actual practice of "Government Transparency" is a very, very dirty term anyway, so it all works out. It spells death to the status quo. And interestingly enough, both the Unions and Management can and do agree on this point.

So you give a seminar on the merits of Open Source, only your delivery method assumes participants will be using strictly proprietary technology. No Mr. Grant, it looks like I won't be able to "broaden my knowledge base" as you so charmingly and eloquently put it. "Position myself as a Thought leader" ?! Dude, are you serious ? I mean, do you ever stop and think about what you are spewing ? La quenta, por favor….all done here.

February 23, 2011 at 6:57 pm

#123275

Arthur G. Grant

Participant

Roland Touche, my friend. I didn't notice that the a strictly proprietary solution was being applied for this event. But yes I believe what I said about knowledge base. People who believe find ways, and like most I have personal systems I can use when my business systems let me down. I have to offer full disclousure, I am not a government employee, I am a defense contractor employee. What I can say is we see a lot of work from our government customer to overcome platform silo's. Most of road blocks we find aren't so much cultural as habit. I think you will find by habit proprietary platforms were selected, now that you have been so kind as to point it out maybe they can fix it. What you didn't do was define what system you would like to see them share the event on?

February 23, 2011 at 7:28 pm

#123273

Lo Chan

Participant

I use Chrome on Ubuntu 10.10 and was able to view the test video even though it told me that my system fails to meet the requirements. (Ironically, when I used Firefox, it won't let me view the test video at all — the link didn't exist.)

I apologise for sounding snarky, but I want to echo Roland's sentiment that this looks really bad considering the subject matter. On24 doesn't seem like the best platform to deliver this workshop. Surely there are good open source web conferencing alternatives that you are aware of, being FOSS gurus?

There's always next time, I suppose!

The biggest challenge that I've seen in my position to bring FOSS to the Canadian govt: busting the myth that FOSS is less secure/not as stable. On security documentation for some of our apps, I've been asked repeatedly to take out the phrase "open source" because it would raise unnecessary flags. That's an easy one to solve though, in my mind: there's already plenty of studies on security and stability of systems out there. Just need the decision makers to actually, you know, read them.

February 23, 2011 at 9:31 pm

#123271

Lo Chan

Participant

You can do a quick a google search on "open source web conferencing" to see a list of available system.

I don't know if I could speak for Roland, but I feel pretty let down. I thought, of all people, the workshop peeps would be using a FOSS alternative! Or, if not FOSS at heart, at least one that runs well on FOSS platforms. Not sure if this is the place to vent, since I don't see the organisers coming here to read the comments yet.

February 24, 2011 at 1:49 am

#123269

As a defense contractor, you no doubt miss small details like that a seminar on Open Source where the method of delivery is, in fact, proprietary. Completely understandable. And expected, I might add. This very situation is indicative of "the" problem at both a State and a Federal level. That is, at some point within the government management cadre (Federal or State Government management structure), management figures out that they are better off dealing with, working with, and entrusting the details that otherwise might become "transparency" to folks like you. In that way, they can maintain status quo, they can avoid nasty altercations "in house", and as you are just the "hired help", you are always more interested in keeping your job than rocking the boat and "maintaining democratic ideals".

In essence, Mr. Grant, you are the problem. You and others like you. Not just for me, Joe Public Employee, but also for the citizens who entrust government to carry out their end of a very sacred and sensitive mission of maintaining what Alexis de Toqueville described as a "curious experiment"….maybe you never heard of him ?

You are absolutely right to point out that I didn't suggest a "system" for them to share the event on. Touche back to you. However, it was not an oversight on my part. Instead, I assumed (my mistake, no doubt) that you would "get it" that the very nature of Open Source precludes the use of *any* proprietary system. Again, as a defense contractor, you no doubt even understand what I am saying.

Mr. Grant, I run CrunchBang 10, which sits on top of the new Debian Squeeze. I choose to run Openbox as opposed to Gnome because I am always ready to try new stuff, etc. Call me a "thought leader", if you will. (ROTFLMAO!) As you are on the vanguard of FOSS and Open Source, this no doubt, makes perfect sense to you, que no ? I mean, I didn't lose you there, right ?

That said, I was expecting that you, the herald of all things Open Source, would somehow manage, as per your leadership role in all things Open Source, be able to come up with such an appropriate forum. If you are indeed, unable, then I want your job as you have proved yourself incompetent in the extreme.

Open Source is not about MS Office vs. Open Office, for God's sakes ! Get a clue, folks! It is about the big stuff, you know, the backend. Apache vs. IIS / MySQL or Postgre vs. Oracle or MS SQLServer or in some cases, bizarrely enough Google whatever vs. just about anything else. It is not a desktop deal here. It is the extension of a Statist form of society or an actual Democracy.

Much of the money wasted in California Government right now can be attributed directly to moronic greedy comfortable contracts arranged between folks like your bosses and my bosses. And the loser in this game is me and Joe Citizen. And it is part of your job to never, never, never admit that….right ?

February 24, 2011 at 6:37 pm

#123267

JOHN SCOTT

Participant

fyi:

The latest issue of the "DACS Software Tech News" – labeled January 2011 – is now available and covers "DoD and Open Source Software".

https://softwaretechnews.thedacs.com/stn_view.php?stn_id=56

(need to sign up, sorry)

If you're interested in the DoD and OSS – and presumably everyone here is – you NEED to get this issue. Really.

Here are the articles:
* "Software is a Renewable Military Resource" By John Scott, Dr. David A. Wheeler, Mark Lucas, and J.C. Herz
* "Military Open Source Community Growing" By Kane McLean, BRTRC Technology Research Corporation
* "Evaluating Open Source Software" By Matthew Kennedy
* "Open Source Software Is Commercial" By Dr. David A. Wheeler
* "Implementing Open Standards in Open Source" By Lawrence Rosen
* "Running Open Technology Development Projects" By John Scott, Dr. David A. Wheeler, Mark Lucas, and J.C. Herz
* "Publicly Releasing Open Source Software Developed for the U.S. Government" By Dr. David A. Wheeler

Disclaimer: John Scott and I wrote many of the articles, and we're both on the DACS Software Tech News board. But the issue is good anyway :-).

February 24, 2011 at 10:54 pm

#123265

Well, being a geographer and a self-described renisaiance man, I did follow your advice, and sign up and read. This, even though the DoD is not exactly at the top of my queue. However, what I found was a solid set of arguments well-written.

Here, here, Mr. Scott. In some cases, I guess it is inevitable that some of the software would be written Open Source…I mean, if you have a target acquisition algorithm to go on your missle radome thingy or whatever, it needs to be hella fast, right ? Thus, it stands to reason that that bad boy would be Assembly, period. Right ?

On the other hand, I guess there are lessons learned from the whole Ada box. I mean, when you are looking for a maximum pool of experienced qualified developers and you kind of expect them to have solid experience in Ada ? Comes back to the whole "The Cathedral and the Bazaar" issue, I guess. Further, if you have a code structure that inevitably has holes and you have a very small number of people poking around in there and aware of those holes, well, that is not exactly ideal for the DoD, yes ?

Still, all that aside, I don't quite get how I really need this issue, even if I were DoD or Open Source-centric. Did I miss something ?

Author

Posts
You must be logged in to reply to this topic.