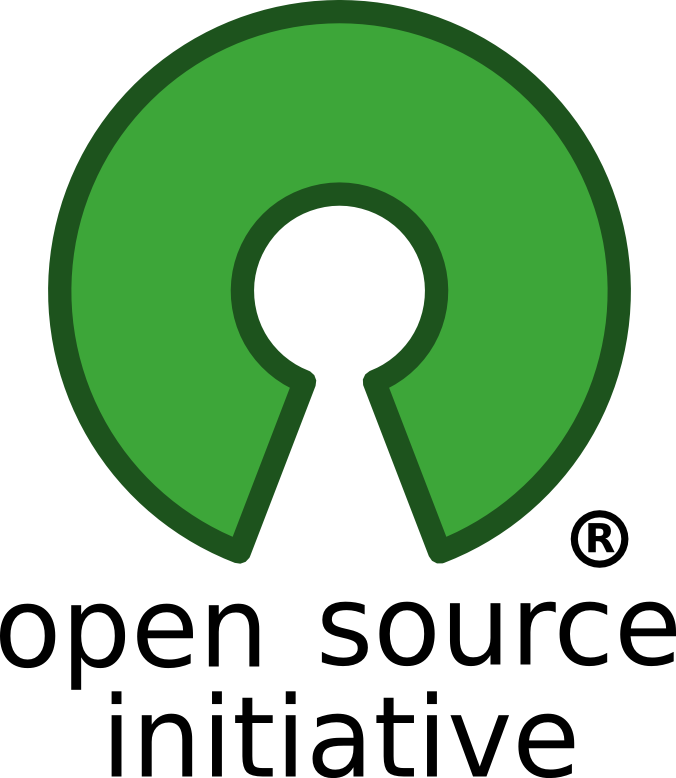 Public Group
active 3 years, 1 month ago
open source software discussion in Gov, to include: – Free, libre, open source software – Creation of OSS by the gov – open standards
What Open Source software are you currently using?
This topic contains 16 replies, has 12 voices, and was last updated by

Mark Gordon 8 years, 2 months ago.
Author

Posts

January 20, 2011 at 9:32 pm

#121125

What Open Source software are you currently using and for what business purpose? Is it a solution that you could easily share with other municipalities? At Code for America we are very interested in reusable software that solves government challenges, whether those be internal (HR) or external (citizen engagement). Please tell us what you're using and how you're using it!

Also, San Francisco's Enterprise Addressing System has now been open sourced! EAS is a web-based system for managing the city's master database of physical addresses, tied to Assessor's parcels and the City's street centerline network. To learn more go to CivicCommons.org

I hope to hear from you.

Alissa Black

*****************************************************************************

Friendly Invitation from GovLoop!

Did you know we're hosting a FREE, web-based Open Source workshop next week?

Thursday, February 24 @ 2p ET :: How and Why to Bring Open Source to Your Agency

Speakers:

– Andrew Hoppin, CIO NY State Senate
– John Scott, Steering Committee Member, Open Source for America
– Gunnar Hellekson, Chief Technology Strategist, Red Hat Public Sector Group

*****************************************************************************

January 20, 2011 at 9:52 pm

#121157

Mark Gordon

Participant

Hi Alissa,

For the Park Authority in Prince William County, VA, I'm using DotNetNuke Community Edition. It's purpose is for Content Management System. I have created 5 websites (3 goldf courses, one waterpark and our main Parks website) and our Intranet with it. It has proven a very cost effective solution.

The intranet is married up with Active Directory for authentication purposes.

For my Waterpark, we have a number of seasonal teenagers. I use a module from that as a forum for the workers to request swaps of schedules with others. I also have a separate login for them that takes them to their very own portal to get their schedules and to sign up for training on an interactive calendar.

If you would like more information, please let me know.

Thanks

January 21, 2011 at 5:46 pm

#121155

Stephen Dixon

Participant

The open source software I use is Protege. It is a free and open source ontology editor. I initially used Protege while collaborating with the University of New Brunswick on a research project to develop a research model for our government agency. I am not an "ontology expert", but I do still use Protege to build relationship models within and outside of our agency.

January 24, 2011 at 12:18 pm

#121153

Here at EPA/OPP we're currently using the Apache web server, Tomcat (servlet engine), Trac (issue tracking), and Subversion (source code management). We also use several OSS Java frameworks. As we replace our PowerBuilder client app with web-based apps, we'll focus on Selenium as our testing tool.

We're considering a move to an OSS CMS with Alfresco, Drupal, and Plone being or leading contenders. We may also look at MongoDB for some of our semi-structured content. I'm also a big fan for replacing our Oracle database with PostgresSQL a we aren't realliy doing anything that uniquely requires Oracle.

Cheers!

January 25, 2011 at 9:12 pm

#121151

Sam Allgood

Participant

Here at the city of Newport News, VA we used the open-source web platform Zope / Plone to create a framework for a city web site (internet or intranet). It includes functionality for identifying services and resources for the whole city and by department, spotlighting events / stories, an A-Z directory and a contact info portlet for each department. In 2008, Newport News received The J. ROBERT HAVLICK AWARD FOR INNOVATION IN LOCAL GOVERNMENT.

January 26, 2011 at 2:30 am

#121149

Thanks for all the feedback! Keep it coming I really appreciate it.

Alissa

January 26, 2011 at 3:30 pm

#121147

Stephen P. Levenson

Participant

What about Open Standards like PDF or PDF/A? We have over 700 million we have collected from the public.

January 27, 2011 at 9:35 pm

#121145

Newport News is really forward thinking in this regard and did an outstanding job of spinning their added framework into a useful "product" and locality could pick up and use.

The Plone/Zope application infrastructure is top notch. I worked with it on a Navy contract and a NASA contract.

January 27, 2011 at 9:37 pm

#121143

Open Stardards are good , but the magic really comes when you get an Open Source appliation supporting open Standards. BTW, I haven't really looked at PDF as far as openness in awhile, but is it still just defined by Adobe? Or has it become a consortium of companies?

January 31, 2011 at 2:06 pm

#121141

Robert Bagwill

Participant

January 31, 2011 at 2:59 pm

#121139

Steve Ressler

Keymaster

On GovLoop.com, we use a little bit of WordPress here and there. (Although we are mostly Ning)

February 16, 2011 at 4:46 pm

#121137

Doug Mashkuri

Participant

Great topic and awesome comments.

Just wanted to let you know that we (GovLoop) are hosting a training webinar on "How and Why to Bring Open Source to Your Agency" on Feb 24th at 2PM ET. Feel free to pass this link along to other interested folks.

We also started a forum in the group to seek your biggest Open Source challenges so that we can incorporate some of your thoughts/comments in to the training session.

February 16, 2011 at 5:47 pm

#121135

I'm signed up for the training webinar and passed it along to the Code for America fellows.

February 22, 2011 at 2:00 pm

#121133

February 22, 2011 at 4:19 pm

#121131

Megan

Participant

NASA Spacebook is open source. It is built on Liferay opensource portal software. Our CIO Linda Cureton has approved the release of the code for use by other Agencies, Departments and States. If interested, I recommend you make the request CIO to CIO, as I am not sure where they are in the release process.

February 22, 2011 at 11:03 pm

#121129

Tom Worthington

Participant

Alissa Black wrote January 20, 2011 at 4:32pm:

>What Open Source software are you currently using and for what business purpose? …




The Linux operating system, Firefox web browser and OpenOffice.org office suite on the desktop for general office work.

Moodle Learning Management System software on a server for running postgraduate courses for public servants (latest on e-documents for government).

Also I help with the Sahana Free Open Source Disaster Management System.

Brett Husbands

Participant

Alissa,

We moved the City of Manor website over from WordPress to OpenPublic (a Drupal distribution) earlier in the year, for their CMS. Since then we have added to it with a further 16 features made of 29 modules as well as making improvements that we are eager to contribute back to OP. Our code will go up on github later this week. We are also offering a free hosted version of this to any city or county that wants it.

I am eager to get over to show Code when I am next in the area. I'll be in touch about that.

Brett

Author

Posts
You must be logged in to reply to this topic.