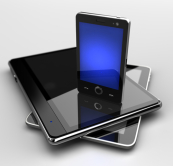 Public Group
active 5 years, 3 months ago
To Perhaps Centralize all the discussion(s) going on regarding the relative hot topic of "Bring Your Own Device"
Consumerization of Information Technology
This topic contains 2 replies, has 1 voice, and was last updated by

Henry Brown 7 years, 9 months ago.
Author

Posts

Not sure about where this should be put but… Might become a tool to get more people to join this group….

A report/study by Unisys.com

Title: 2012 CONSUMERIZATION OF IT STUDY:
Harness the Power of Consumerization To Accelerate Mobile Innovation

Executive Summary

An employee-led revolution, "Consumerization of IT" is a blending of personal and business technology use that strikes at the heart of every standardized, built-for-cost enterprise infrastructure. More than ever, information workers – iWorkers for short – invest their own resources to buy and learn a wide-range of popular consumer technologies, from smartphones and tablets to applications. This powerful combination of competitive personal technology and self-educated consumers creates a worker who demands user-friendly, flexible capabilities on the job. This Unisys paper will review and analyze the commissioned research conducted by Forrester Consulting.

Until now the focus of "Consumerization of IT" has been on devices and, increasingly, on applications and security. In a world of enterprise IT long dominated by tools and equipment, many are conditioned to focus on devices first.

However, our research reveals a new locus of control – the employee. The study shows that, for enterprises to provide IT services that effectively support a new breed of mobile user, they must understand their employees' behavior.

Despite most "Consumerization of IT" claims, not all employees fully embrace this brave new world. But by learning iWorkers' preferences and behavior, enterprises can capitalize on this self-educated, self-propelled productivity and customer engagement engine. Failure to do so can result in inadequate security policies, expensive application rewrites, and complications in device fleet management.

The need for IT and enterprise management to align with iWorkers' behavior is imperative. This year's study reveals a rising elite group of employees who, by virtue of powerful consumer technologies and smart mobile devices, are equipped to conduct business differently, be more productive, engage with customers more effectively, and deliver added value to the enterprise. We refer to this special group of employees as the "Mobile Elite."

additional information and commentary from InternetEvolution.
Report Praises Workers Who Break Mobile Rules

Some IT departments are leery of employees who use authorized personal mobile devices at work. Many IT departments distrust and even punish employees who use unauthorized devices and applications. But a new report says that, for the good of the company, enterprises should find ways to support rogue mobile users, along with their hardware and software.

The report (registration required) from Forrester Research Inc. was commissioned by Unisys Corp. (NYSE: UIS) and was based on two surveys of 2,609 information workers and 590 IT and business leaders worldwide. About 23 percent of the information workers comprise a group that Forrester calls the "mobile elite." These users are more likely than typical employees to use devices and download applications that aren't approved by employers, and they are more likely to pay for their own devices and applications — much to the chagrin of IT departments.

Seventy-five percent of the decision makers surveyed said using personal applications for work was prohibited and could be grounds for dismissal. Forrester said such "reactionary" policies show "the extent to which IT is out of touch with employee behaviors and the large size of the gap that IT must work to close."

…

October 16, 2012 at 6:52 pm

#170562

A case could be made that Enterprise Systems ("Enterprise Systems provides real-world business and technology information for managers of large, high-volume-transaction, high-availability, high-performance computer systems and infrastructures." ) perhaps MIGHT need to read their own press releases….

additional information and commentary From Enterprise Systems:

In the age of mobile computing and bring-your-own-device, can IT ever regain control of "rogue" users?

A new study commissioned by Unisys and conducted by Forrester reflects a younger workforce's comfort with consumer IT and expects such productivity tools in their workplace.

Unisys Corporation commissioned Forrester Consulting to conduct its third yearly survey examining the deepening "great divide" — how mobile workers are increasingly challenging the IT departments that support them. Unisys uses the word "aggressive" to describe the battle, citing how the "consumerization" of IT and an emerging "mobile elite" worker class are creating risks for enterprises and headaches for IT.

I understand both sides. I worked in IT for nearly two decades and struggled to keep up with user demands while enforcing company policies or ensuring regulatory compliance. I'm now on the user side, and although I know IT is a necessary evil, it's increasingly a roadblock to my productivity. I'm fortunate in that I can use my own equipment (PC, laptop, etc.) to get my work done; on company-issued laptops, I'm restricted to the list of "approved applications" I can use. Sure, Word and Excel are a vital part of my toolset, but without Macro Express or DataPrompter, I'd never have the automation tools I need to get through the stack of new manuscripts that grows every day. Yes, those applications are that critical to my job.

Think IT gets that? Some tools I am happy to use — a VPN to access company files and e-mail, for example, is a minor inconvenience to securely transfer files to my desktop — but the basic toolset is inadequate, and there's no sign that that will actually change. IT "support" means nothing if it doesn't help me complete my work quickly and efficiently.

Author

Posts
You must be logged in to reply to this topic.