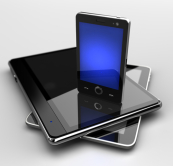 Public Group
active 4 years, 8 months ago
To Perhaps Centralize all the discussion(s) going on regarding the relative hot topic of "Bring Your Own Device"
Mobile Security
This topic contains 1 reply, has 1 voice, and was last updated by

Henry Brown 7 years, 3 months ago.
Author

Posts

Henry Brown

Participant

From Internet Evolution:

Here's Help for Mobile Security
Are you suffering from feelings of insecurity? Our latest Web Wise World tutorial can help!

Perhaps nothing is more alarming for IT security managers today than the prospect of the unstoppable BYOD (bring your own device) trend opening multiple backdoors into corporate networks. Each time an employee accesses the enterprise infrastructure using an infected device, an opportunity is created for the infection to spread throughout internal systems.

That's not all. Downloading enterprise information to a mobile device, using enterprise passwords on mobile networks, and duplicative use of enterprise passwords for other sites — especially social platforms — creates endless vulnerabilities.

The most secure enterprise infrastructure is potentially under siege, not least because some 11 million Android devices were reported infected by the end of last year.

The scale of the challenge is increased by the sheer diversity of mobile devices roaming the wild: not only laptops and notebooks, but seemingly a new smartphone every week and a new tablet every month. IT departments can hardly be blamed if they fondly recall the days when every employee had a standard, enterprise BlackBerry.

Despair, however, is no solution. It's also unnecessary. Enterprises can take a measured approach to mobile security by:

Acknowledging the benefits of mobile connectivity, including BYOD
Keeping abreast of the mobile security environment
Planning a mobile security strategy
Communicating policies to employees
Being aware of solutions and services that can help
…

Henry Brown

Participant

Questions asked/answered during Webinar

Q1: To start, what are the benefits of mobility in an organization?
Q2: What are the industry trends or drivers prompting the need for mobile security?
Q3: What do businesses need to consider when planning their mobile security strategies?
Q4: What are the common challenges that businesses face when trying to secure mobile devices?
Q5: What approaches should SMBs take versus larger organizations to secure their mobile devices?
Q6: How can I get started with the right mobile security approach?
Q7: What kinds of solutions are in place to help secure mobile devices?
Q8: What are the key success factors for implementing mobile security?
Q9: How does IBM secure its own highly mobile workforce?
Q10: What should we tell employees to do to be secure on their mobile devices?

Author

Posts
You must be logged in to reply to this topic.