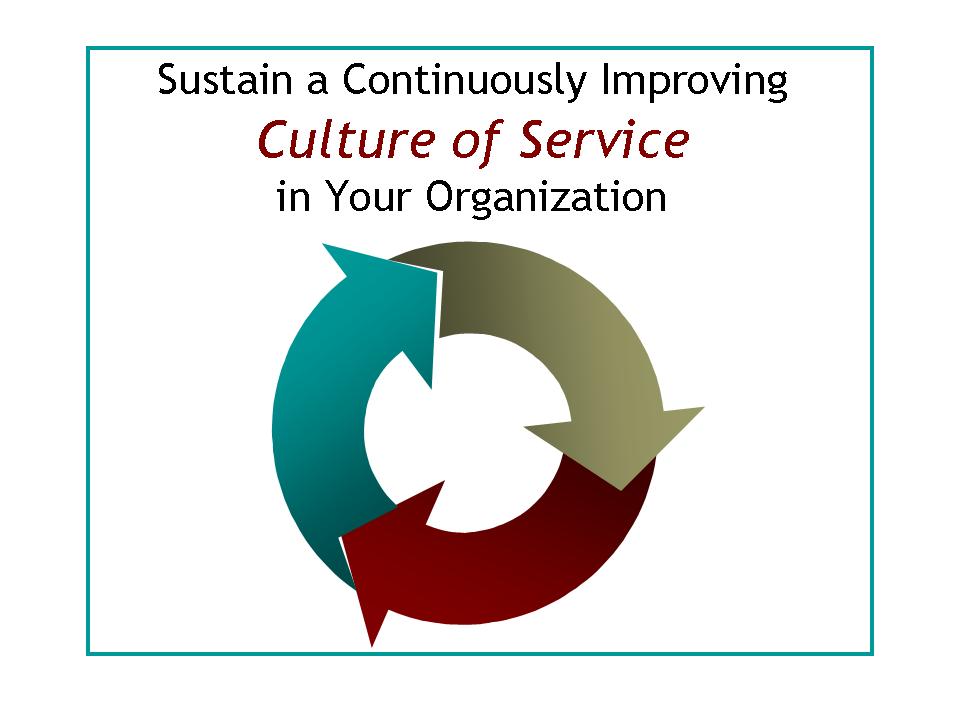 Public Group
active 7 months ago
Anyone interested in enhancing their organization's culture of service. training, best practices, surveying, process improvements and related topics.
Federal Call Centers Meet Public Expectations!
This topic contains 0 replies, has 1 voice, and was last updated by

Tricia 8 years, 3 months ago.
Author

Posts

October 15, 2010 at 9:16 pm

#112940

Tricia

Participant

Survey finds public satisfied with federal call centers

By Robert Brodsky [email protected]

October 13, 2010

As discontent with government grips the political and economic landscape heading into November's midterm elections, at least one segment of the federal bureaucracy is meeting the public's expectations.

An increasing percentage of the citizenry are pleased with the service government call centers provide, according to a new survey released jointly on Wednesday by the CFI Group, a private sector organization that conducted the research, and the Federal Consulting Group, part of the Interior Department.

The report found that satisfaction with call centers that government agencies run increased 8 percent during the past year compared to a 3 percent increase for call centers that private companies operate. In total, federally operated call centers scored 69 on the American Customer Satisfaction Index's 100-point scale, although they still trail private sector centers, which earned a 77.

"Satisfaction improvements of this magnitude in a single year are actually quite rare," said David Ham, public sector program director for the CFI Group. "This type of short-term rise only happens when an organization, in this case our government, not only makes the effort to listen, but takes action on what it hears to actually improve the way it does business."

In April and May, CFI Group surveyed a panel of 707 people after they contacted a government agency to ask a question or resolve an issue. Roughly 81 percent had contacted a federal agency — either the Internal Revenue Service; Social Security Administration; Centers for Medicare and Medicaid Services; or Veterans Affairs or Education departments. The other 19 percent had reached out to a state or local agency.

Most of the survey participants were happy with their experience, particularly in two areas historically frustrating for callers: the time it took to reach a live agent and the rating of the automated interactive voice response system. These two categories improved by 17 percent and 16 percent, respectively.

"What makes improvements in these areas so remarkable is that they occurred during a time when budget cuts could have easily derailed the process and caused scores to move the other way," Ham said. "The GCCSI results are a good example of government finding a way to do more with less."

Of the four categories measured in the survey — the other two were the customer service process and the use of alternative methods for obtaining information, such as social media — the customer service representative had the largest effect on user satisfaction because in difficult circumstances people want to speak to a live person to resolve their issues, the survey said.

Recognizing that trend, SSA added 1,400 new employees in 2009, including 260 to work in their national teleservice centers. As a result, employees' average speed in answering calls at the center improved 25 percent over their 2008 performance, the report said.

For government callers, the interaction with a live agent primarily determined how customers felt when they hung up, CFI Group found. The less time customers spent on hold, the more satisfied they were with the call, the survey said.

And while public call centers are not yet as popular as their private sector counterparts, they generally are considered more important. "If a cellular phone customer calls a contact center regarding a billing issue, for example, it might be an inconvenience," the report stated."If a Social Security recipient calls about a benefit delay, it might be the difference between being able (or not being able) to make a rent payment."

The study recommended the federal government invest more in its call center operations and services. Thirty-seven percent of respondents indicated they tried to find the information elsewhere before calling the center. If SSA, for example, reduced its calls by 37 percent, it would save more than $27 million annually, the report estimated.

Author

Posts
You must be logged in to reply to this topic.