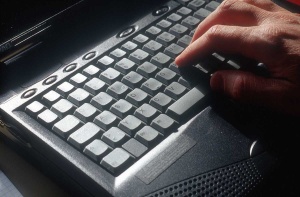 Public Group
active 5 months ago
This group's main focus is to share information about e-Learning opportunities such as free or low-cost online training.
Are any public agencies out there sharing e-learning?
This topic contains 8 replies, has 8 voices, and was last updated by

Greta 8 years, 1 month ago.
Author

Posts

February 2, 2011 at 8:09 pm

#122116

Eduardo Garcia

Participant

If I understand correctly, one of the great things about SCORM is that it makes sharing e-learning content possible and interoperable with other SCORM compliant LMSs. Are you aware of any agencies out there sharing modules/training courses/etc. with other agencies? Does a repository exist anywhere?

February 2, 2011 at 8:29 pm

#122132

Greta

Participant

February 2, 2011 at 9:55 pm

#122130

Dave Briggs

Participant

It certainly happens in the UK, Eduardo!

At Learning Pool, we operate an e-learning community for government organisations. They pay a yearly subscription fee for access to the catalogue of e-learning courses, which are SCORM compliant. At the moment there are over 300 courses in the catalogue.

What's more, members of the community also have access to our authoring tool (a Windows desktop application) which they can use to customise the courses (adding logos, editing details to make them match local policy etc) or indeed create their own e-learning courses. All members are encouraged to then upload their courses to the catalogue, ensuring that the rest of the community can benefit from their work.

You can find out more at http://www.learningpool.com – we find our approach allows us to provide e-learning content and systems at remarkably cost effective prices.

Apologies if this sounds a bit like an advert!!

February 3, 2011 at 7:30 pm

#122128

Jay A. Allen

Participant

February 3, 2011 at 11:35 pm

#122126

Wendy L. Frederick

Participant

We have tried over the years but haven't had great success. The problem tends to be that every agency feels it needs something specific to it so even when you can find a good course it usually has to be modified anyways. We have courses from OPM and FEMA on our elearning site. The FEMA courses required an MOU to obtain and we haven't had much luck getting others from them. Over the years we also have been able to get copies of courses from others but after reviewing them determined too many changes would be needed. We also have repurposed content from Government courses available openly on the web from OGE. However even within a Department you can have multiple components building their own versions of essentially the same course.

February 4, 2011 at 2:52 pm

#122124

Terri Jones

Participant

This seems like such a good idea. And, I remember thinking my agency was special so it would be hard to share but although there were no other STATE agencies doing what we did, there were 47 agencies in other states across the country that we could share with.

February 10, 2011 at 4:59 pm

#122122

Damon Regan

Participant

Hi Eduardo,

Great question. There are government agencies already sharing SCORM content packages. And there are plans to establish a repository of SCORM content packages.

As far as agencies that are already sharing SCORM content packages, the Veterans Health Administration (VHA) Employee Education Staff (EES) has been facilitating the sharing of healthcare related SCORM content packages since 2004. Dr. David Twitchell presented on the topic at the 2010 ADL Implementation Fest: http://bit.ly/fAemeN.

Part of the plan to extend the success of the VHA's inter-agency collaboration is to create an open-source SCORM
repository that can be shared with other government agencies.

I've worked with a great team here at ADL this past year to create a repository to share 3D models: http://3dr.adlnet.gov. This repository does for 3D content what I think we need to do for SCORM content. Easy to upload, easy to search and evaluate (per Wendy's point about repurposing), and easy to download in the form you need.

As Greta mentioned, there is an ADL Registry: http://adlregistry.adlnet.gov. However, this system assumes accessible repositories exist and that these repositories have registered metadata with the ADL Registry.

The reality is that 1) many organizations don't think they have the right to share resources (per Wendy's point about MOUs), and 2) many organizations lack the server and labor resources to create and maintain an accessible repository server.

Part of the success VHA EES has had in sharing content is based on collaborative development of content by multiple agencies.

I am the lead for discovery and access of e-learning content at ADL, and I'd be happy to answer any other questions you have. My resources are your resources.

February 10, 2011 at 7:24 pm

#122120

Eduardo Garcia

Participant

Thank you all so much for your feedback! I checked out all the links posted here. I think we're all on the same boat and have come across the same difficulties. My agency is developing content using ADL's guidelines for developing sharable content, http://bit.ly/i92nDZ but I understand what Wendy is saying all too well. It's difficult to use modules, even if they are "stand-alone" as-is. The difficulty comes in sharing source files with others if the images or media used is not licensed properly.

I think Damon brings up a very good point, and think that the way VHA is approaching inter-agency development is great! I'll be keeping an eye on this. Thanks again!

December 28, 2011 at 3:16 pm

#122118

April E.

Participant

Author

Posts
You must be logged in to reply to this topic.