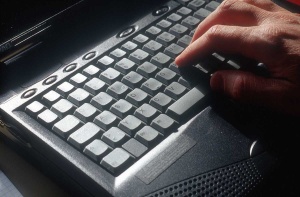 Public Group
active 1 month, 4 weeks ago
This group's main focus is to share information about e-Learning opportunities such as free or low-cost online training.
Communications and Change Management Plan for Transitioning to eLearning
This topic contains 5 replies, has 4 voices, and was last updated by

Holly Eva 4 years, 6 months ago.
Author

Posts

Christine Steger

Participant

Good Morning! I recently joined our Training and Development group at the NRC and we are looking for more opportunities to transition and leverage different elearning approaches. I will be responsible for developing our Communication and Change Management (CM) Plan. I was wondering if anyone has this type of plan they'd be willing to share or advice on ensuring a smooth transition. Communication and CM will be at all levels in the agency including supporting the transition for our in-house trainers. Appreciate any feedback.

Holly Eva

Participant

Definitely create a communication piece (and an in-person presentation) that shows the components of the f2f classroom, how they translate to the elearning classroom, and how it supports your organization's mission, vision, and values. I know this sounds trite and makes sense, but believe me, it's a very important investment. It's important for them to take what they already know and apply it to the big picture, and to see how elearning will support that big picture and supplement your current program's offerings.

I will check with my organization to see if we can share our change management plan and if we can, will send you one privately.

Chris King

Participant

We helped the Department of Veterans Affairs VA Learning University (VALU) transition from classroom to virtual classroom over the last year. One thing we found very helpful was identifying all of the stakeholder groups and creating specific messages for each group– it was more than just the learners! In addition to the learners, we targeted their direct supervisors and higher-level management in the field. It's important that these "secondary" stakeholders understand why the change is happening, what will be different, and what they can do to support their employees in this new paradigm.

And while you're at it, don't forget to communicate with your classroom trainers. They need to understand how things will change too, and more importantly what's in it for them.

I concur with Holly's idea of creating a piece that explains what to expect. It really is a "no duh" piece for the Training Department — but the rest of the organization does not have the same context. At VALU, we created a "toolkit" to distribute to the POCs in the field who were responsible for training. The toolkit had that presentation Holly suggests, plus additional communications (flyers, email templates, etc.) about the presentation so the local POCs had everything they needed to advertise and conduct the presentation as a "brown bag" lunchtime event.

Best of luck, Christine.

Christine Steger

Participant

Thank you both for your responses. I am now thinking this is more of a layered communications plan – taking into consideration your comments regarding varied messaging for each of the different audiences and levels within the agency. I also love the idea for creating a toolkit. It is always important to remember that everyone has a busy schedule and this may not be their number one priority so by creating these products upfront for communication is a good srategy to help spread the word. A big picture presentation is also a must! Thanks again for your responses, I really appreciate it. Any other feedback or suggestions are all welcomed!

Tim Bowden

Participant

Christine,

I'd echo the comments from Holly and Chris that broad approach, starting with the basics will be the key. And your instinct to roll the plan out in phases is spot on.

The key, as with any change effort, is understanding the all the stakeholders (like Chris points out) and highlighting the value-added features of your new learning programs to each specific stakeholder group. I know it sounds a bit simplistic, but answering the WIIFM question is probably the most important factor. Helping each group understand how they'll benefit (more access to training, more flexibility in scheduling, less time away from work, etc) from the changes in the learning program and how the changes connect to the larger mission and goals of the organization will go a long way to making the change a success.

We've done some communications plans for the roll out of a new leadership development program and an organizational climate survey for other federal clients and I'll see if we can share the frameworks we used there with you.

Good luck with the change effort!

Chris King

Participant

I've been thinking a lot about this over the last month, and finally realized it was a blog post waiting to be written. So, thank you Christine for inspiring my first GovLoop blog post!

https://www.govloop.com/profiles/blogs/if-you-build-it-they-still-won-t-read-their-email

Hope you are still working on this — a CM plan is a vital element to a successful transition, and it is so often overlooked or set up for failure. I was just working with a team that is interested in a Jive implementation to jump start a social network and community of practice. Of course, the focus is on the technology and no one is talking change management. I even heard the comment "well, we should be fine with half an FTE to do some marcomm." All I could do is shake my head….

Author

Posts
You must be logged in to reply to this topic.