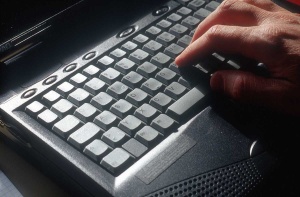 Public Group
active 3 months ago
This group's main focus is to share information about e-Learning opportunities such as free or low-cost online training.
Developing a guide on using new technologies (Web 2.0 and others) in training programs
This topic contains 8 replies, has 8 voices, and was last updated by
Dr. Jane Bozarth 9 years, 1 month ago.
Author

Posts

December 2, 2009 at 2:39 pm

#86612

Karen Simpson

Participant

Hi Everyone,

I am part of the Office of Personnel Management's Training and Executive Development Policy office, and we are developing a guide on using new (Web 2.0 and other technologies) in agency training programs. I am looking for examples of the use of new technologies in training programs. If your organization has an example to share, please do. I am curious on how these technologies are being used in training, what was the process of deciding to use these technologies, what barriers did you have to overcome, and how these technologies have added value to your training programs. I am staying away from the LMS side for now.

If you have any suggestions for this guide, please post them. We envision the guide to be a "how to" or "things to consider" when implementing new technologies in training programs.

Thanks!

Karen Simpson

December 5, 2009 at 4:23 pm

#86628

Dr. Jane Bozarth

Participant

Hi– this is the subject of my new book Social Media for Trainers: Enhancing and Extending Learning . LOTS of specific activities for using Web 2.0 in training programs. Due out Summer 2010 from John Wiley & Sons/Pfeiffer.

Best,
Jane

December 14, 2009 at 1:13 pm

#86626

Karen Simpson

Participant

Dr. Bozarth,

I would like to hear more about your book.

December 17, 2009 at 3:03 pm

#86624

Anonymous

This sounds like a great idea, and can't wait for the guidelines! We finally developed a team devoted to training our staff and customers, and so I am on the prowl for out-of-the-box ideas on how to keep training interesting and participants engaged.

Thanks!

Hannah

February 25, 2010 at 8:24 pm

#86622

Wiliam McIntosh

Participant

I dont know if this is appropriate, but the company I work with, eInstruction , will be at the FOSE conference, and we have a number of new learning technlogies. ( http://www.eInstruction.com).

March 1, 2010 at 1:48 pm

#86620

Bret Martin

Participant

Dave Briggs

Participant

I recently wrote this quick piece for another forum, and reposted in on my blog. Thought it might be a useful part of this discussion as well! It basically about how bits of web 2.0 can be used to support learning activity. If anyone would like any advice or help in implementing any of this stuff, let me know!

Blogging

Using blogs to record and share learning is a really nice use of technolog. Blogging is great for writing stories and sharing experience, especially when everyone in an organisation can access and search the information on a blog. Fundamentally blogs are just really easy ways of getting content online, but the personal nature of them also helps individuals write about their own knowledge and learning. Get people to blog about a recent learning experience they have had, or about tips and tricks that they have come across in their work that others could make use of.

Forums

One of the things we have come across at Learning Pool when it comes to e-learning is that when people can talk to others about something, it tends to stick in their minds much better than when they just read about it. So our e-learning management system provides forums along with courses so that those studying that lessons can ask questions of the rest of the learning community, discuss the content and work together on problems. Forums can also be used to support face to face training and learning activity too – enabling people to talk to each other about what they learned in the classroom afterwards, helping to make that learning stick in their heads, and to clear up any confusions people might have walked away with!

Wikis

Blogs are good for people to record their personal learning experiences, and forums for having conversations about learning, but what about building collections of resources for people to refer to, and add to, over time? For that you need a more traditionally structured website, but one which lots of people can contribute to. That's where wikis come in. Any kind of useful web resource, where large groups of people can contribute material, is great for a wiki. Rather than handing out loads of sheets of paper during a training session, why not put them all up on a wiki for people to access online? That way everyone always gets the latest version, and if there's is something that needs correcting or updating, someone from the community can do it for you. Alternatively, wikis are great for building online dictionaries or jargon busters, for example.

Twitter

It might be considered a distraction to have people sat in a training sessions fiddling away with their phones, but actually having people recording and sharing what they are finding out is a great way to learn! It's just like taking notes with paper, only everyone can re-use it. If you use a common hashtag with your training, everything that has been tweeted during the sessions can be drawn together in one place and everyone can benefit from it. Even better, by using a public platform like Twitter, you can get people not present in the training giving their input too, adding to the mix of ideas.

Media sharing

A great way for people to consolidate learning is to record training sessions and let them watch, or listen to them again later on. It's simple enough to record a video of a talky bit of training using a Flip or Kodak video camera and then share it either publicly on the web or on an intranet, say. Alternatively, audio podcasts might be easier to do and share. Other resources can be shared online too, whether presentations using a public site like Slideshare or other documents and learning materials on Scribd. By sharing this stuff publicly, others can take what you have done and add bits and improve it in places and everyone can benefit. To see an example of this, check out this fantastic resource from the Scottish Government Library Services: http://sglibraryservices.wordpress.com/

Social bookmarking

Sites like Delicious, which let you store links to useful web pages and sites on a public webpage are a great way for a group of learners to share the great stuff they find online. Once you get into the habit of bookmarking interesting articles using a social bookmarking tool, it becomes a quick and easy way to build up huge knowledge bases of related content. Using tagging to build up your own vocabulary of key words to describe content makes bringing together resources on a similar topic really fast too.

Social networks

Using social network type features, as seen on Facebook and others, is a really useful way of combining a lot of the activity above with a great method of further sharing people's knowledge, talents and interests. Social networks tend to feature Twitter-like status updates, discussion boards and media sharing (but generally not wikis, sadly). What they also have is user profiles which are great ways for people in an organisation to share details of what they know about, what they do, what they are interested in and where there talents lie. So much more useful than the traditional 'yellow pages' style staff directories! So if you need some expertise on an issue, someone to lead a training session maybe, if you have an internal social network you could search and find the ideal person.

Chris Magnusson

Participant

May 17, 2010 at 7:14 pm

#86614

Lisa Pogue

Participant

It's amazing how a simple idea blossomed, especially in meeting a real training need.

Author

Posts
You must be logged in to reply to this topic.