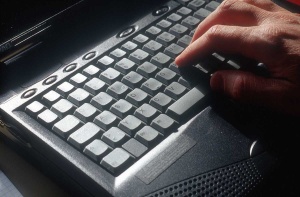 Public Group
active 1 month ago
This group's main focus is to share information about e-Learning opportunities such as free or low-cost online training.
e-Learning Tools & Methods
This topic contains 8 replies, has 5 voices, and was last updated by

Kathleen Ely 7 years, 4 months ago.
Author

Posts

What software tools and e-learning methods are you using in your organization? Are you incorporating social media such as Twitter, Facebook? How are these tools being used? There are so many different e-learning tools on the market, I am coming up to speed with what is in the marketplace and curious about your experience, any that you recommend?

Kathleen Ely

Participant

Hi Kathleen,

What makes it so amazing? How is it being used in your organization or project? Curious minds want to know. Thanks!

Wow! Thanks, I will review the training.

Kathleen Ely

Participant

How many boring PowerPoint presentations have you witnessed? With Articulate you can take the important content found in a boring presentation — and believe me, notary training isn't full of really exciting moments — and jazz it up enough to make it interesting.

Adam M. French

Participant

We use our own software, CourseAvenue Studio, which is the only 100% Section 508 Compliant and 100% accessible software platform available on the market today for building e-Learning without the need for intensive programming. We utilize it mostly on Federal projects that require Section 508 compliance, but are starting to see more demand for accessible e-Learning in the commercial world as well. Overall, when a project requires access for those with physical disabilities, it can end up costing excessive amounts of time and money. We have created a more efficient approach to this by building our software to include architecture supporting the standards of Section 508 and the Americans with Disabilities Act. I'd be willing to discuss best practices and share information on our platform if anyone is interested.

Thanks for the information. I will take a look at CourseAvenue Studio — I noticed more elearning software is becoming for "user friendly" and requires less programming. This product looks very interesting!

Chris Ammon

Participant

I've used Articulate for years and agree its powerful and user-friendly. The bottom line, however, is that the Articulate player cannot meet Section 508 requirements for accessibility. The player itself is not keyboard accessible. That's not my opinion, it was tested by my client's 508 coordinator, and did not pass.

If an agency will accept alternative content as a way to meet accessibility requirements, then you're fine with Articulate. For example, kicking out your content to HTML (Articulate points to a tutorial on how to do that), or providing a full transcript, or whatever else the agency will allow.

If the original product must be accessible, then CourseAvenue is the winner. I've been using their 508 accessible player for close to a year and the same testing entity that failed the Articulate player accepts the CourseAvenue product with no reservations. It includes an accessible media player, too, so you can embed video into your courses.

I'll add that the workflow, to get a product similar to our Articulate products, is not simple. Syncing animated bullets or images to narration is a snap in Articulate. The CourseAvenue authoring tool works more like Lectora, so it's not set up to sync content with narration. To get that outcome, we now build our content in Flash, following several tips for 508 compliance, and then import the Flash into CourseAvenue's authoring tool so we can deliver via their 508 accessible player. The player is the key.

Cheers,

Chris

December 28, 2011 at 2:18 pm

#135170

April E.

Participant

I love Articulate. However, if you are concerned with the compliance of Flash for Section 508, you might consider using SoftChalk. Softchalk just came out with some mobile activities.

We also use Moodle platform for LMS. Haven't done much social media integration other than just adding the feeds into a block in the Moodle. One issue we have internally, not a lot of employees are using social media at work (State Government).

Author

Posts
You must be logged in to reply to this topic.