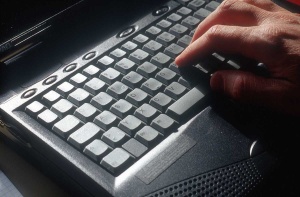 Public Group
active 4 months ago
This group's main focus is to share information about e-Learning opportunities such as free or low-cost online training.
Federal agency beginning e-learning journey
This topic contains 10 replies, has 9 voices, and was last updated by

Steve Ressler 9 years ago.
Author

Posts

January 28, 2010 at 1:11 pm

#90371

My small Federal agency purchased a Learning Content Management System (LCMS) last year (Plateau). We've been using it primarily for administrative purposes (requesting training, registering for internal classes, etc), but the tng dept is now ready to look at adding online content to add to the live instructor classroom training they do now. I've convinced them to charter a cross-functional group to take this on as a project.

I'd like any advice, documents, websites, etc to help ensure that this project team takes a comprehensive look; our staff and their needs, business of the organization(s), policies and procedures, different courseware offerings, in-house courseware development versus purchasing, marketing it to staff and management to be successful, etc. Attached is a preliminary mindmap I threw together to start me thinking of some factors to keep in mind as we launch the project. Any ideas/advice/comments?


January 28, 2010 at 1:25 pm

#90392

Steve Ressler

Keymaster

My suggestion is to look at what DOD has been doing in the space as they often have the budget plus unique circumstances (how to train people all over the world and often in very difficult spots).

Also, I'd check out what the leading training organizations are doing – from the big University of Phoenix types to government trainers (Mgmt Concepts and Grad School).

And I'd definitely talk to users. What are their training needs and how would they want to receive them?

January 28, 2010 at 1:28 pm

#90390

That's a great idea, "Mr Govloop". It brought up this thought; my agency is primarily law enforcement, working with the courts and local police, but not police officers themselves; does anybody have any advice relative to needs of law enforcement professionals/organizations? We're Federal, but all our sites are located within the District of Columbia; any suggestions from DOJ?

January 29, 2010 at 11:02 pm

#90388

Andrew Krzmarzick

Keymaster

Hi Kirk – I came from a learning organization, but this wasn't my forte! I just put out a call for assistance on your behalf on Twitter.

January 30, 2010 at 10:07 pm

#90386

Chris Jones

Participant

Kirk – you ask many good questions, but more than perhaps one person might be able to field alone.

Are you on Twitter? If so, I suggest you attend a couple #lrnchat sessions. The group meets Thursday evening 7:30-9pCST. You can access the chat at the appointed time w/ a Twitter account using Tweetchat.

It's usually best to listen in to the conversation, get to know some of the folks in the group who seem to have contributions relevant to your interests, then ask your questions there. Tends to generate the most focus and positive energy .. and perhaps even some long term contacts for you.

You can also search that hashtag at any time, or look for resources at hashtags like #edtech & #elearning

Hope that helps (via request from Andy K – @KrazyKriz)

February 13, 2010 at 12:46 pm

#90384

Marc Starzyk

Participant

Kirk – As you move forward, I believe it is important to keep in mind that your learning organizational goals need to match your system infrastructure. Plateau is an LMS and as a solid application for managing courses, learning needs, assigning training, tracking training histories, and to a certain extent, talent management. The LMS doesn't house or manage content, but rather, stores a URL that points to the content. In my current agency, we are using and exploring multiple applications to be used in conjunction with the LMS (also Plateau) to expand the application of learning across the net. We are using Adobe Connect as a virtual classroom, and sessions can be assigned and launched through the LMS. We are in the late stages of selecting an LCMS which will be used to develop and store learning content. We have also developed a guideline and standards for developing web based training to ensure that the courses work, have consistent navigation features, and adhere to ISD standards (whether the course is developed in-house or contracted out). We also have a smaller group that is using an alternate delivery platform that combines the eLearning material with live chat, threaded discussions, instructor interaction and other features that make the course feel like you are in a virtual classroom.

When we started out, everybody's first taste of "eLearning" was mainly a Powerpoint presentation converted to SCROM content. Yea! So now I can check the box that everybody has taken Computer Security Awareness training. But have the learners actually retained anything? Just keep clicking the "next" button for ten minutes and you are done! This is an easy and fast way to ensure that you reach a mass number of people with a "required" training event, but what happens when you really want to train people using this technology? If they are used to clicking the "next" button, how engaged will they be for other courses that you put on-line? It can be a difficult task.

Eventually the organization matures and starts to explore how to truly make content engaging, and more importantly, to actually make the on-line learning experience impart knowledge. I am starting to ramble here, so here is my long, drawn out point. The greatest technology-based learning strategies typically fail when either of two things are forgotten. One, the end-user experience, and two, the application infrastructure to support your end goals. Users will return to your offerings if the content is engaging, useful, and if they can apply the knowledge gained to their work. You will succeed if your learning architecture provides the right toolset for instructors, developers, designers and learners to accomplish what they have set out to do.

Fell free to drop me an email and I would be happy to share anything that would help.

March 10, 2010 at 9:14 pm

#90382

Jay A. Allen

Participant

Kirk,
In addition to all the great advice/input folks have already shared, I would like to invite you (and your team?) to join the Government Plateau Users Group (GPUG).

We currently leverage the networking app Groupsite (not enough Feds could get to Ning, or else we would have hosted it as a part of GovLoop!) at: http://governmentplateau.groupsite.com/main/summary

Of course, within the Fed we have a number of agencies with similar needs to yours. Justice, specifically ATFE, is one of the more active members of the GPUG and should have loads of info to share.

V/r,

March 18, 2010 at 12:14 pm

#90380

thanx, Jay, I've applied to join and forwarded your message to our Tng Center folks as well. This is exactly why I joined Govloop! Thanx!

March 27, 2010 at 1:43 pm

#90378

Wendy L. Frederick

Participant

Kirk – we have been doing e-learning at ATF for the past 8 years and could share lots with you. We develop content in house, deliver via virtual classroom, license content and have just started to explore podcasting and online performance support. I do have to say there is not a lot of elearning out there that specifically addresses the law enforcement community. FLETC has some online content and CiNet which took over the Law Enforcement Training Network has some video-based content on law enforcement topics. I have been playing with the idea of starting a LE focused elearning group as we have other components within DOJ (DEA, Marshals, FBI and BOP) and several of them are at the same point you are in this area. Rather than talk to every one on one it might be good to get all together. BTW we also have been using Plateau since 2005 and have had great success with it. I would second Jay's advice (thanks for the plug Jay!) and recommend you join the GPUG to learn from others who have gone through this before.

April 12, 2010 at 1:49 pm

#90376

Sandy Myers

Participant

Thanks, Chris! I am fairly new to Twitter too and was wondering about #lrnchat!

April 12, 2010 at 11:02 pm

#90374

Srinidhi Boray

Participant

A year back I had evaluated Adobe "e-learning suite". I found it awesome for course content development that is interactive flash based and to its deployment. My concern was to evaluate from the perspective that the content is developed with minimal learning curve by those who develop course, deploy and render them.

https://admin.adobe.acrobat.com/_a295153/introducingels/

Also, I explored architecture for cloud-computing them using digital signage type architecture, that can provision interactive courses in a syndicated mechanism.

Author

Posts
You must be logged in to reply to this topic.