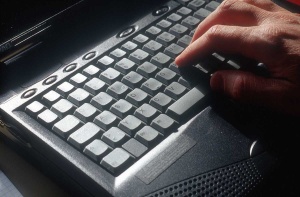 Public Group
active 1 month, 3 weeks ago
This group's main focus is to share information about e-Learning opportunities such as free or low-cost online training.
"Free" online college courses
This topic contains 1 reply, has 1 voice, and was last updated by

Henry Brown 9 years, 6 months ago.
Author

Posts

May 30, 2009 at 9:02 am

#72954

Henry Brown

Participant

From the Boston Globe
You don't have to leave home to take an interesting class. You don't even have to pay.

By Linda K. Wertheimer | May 31, 2009

Not all higher education costs a pretty penny. You can peek into some college classrooms around the world, experience lectures in text, audio, or video at any time, and, in some cases, take the final, all without leaving home — and all for free.

Yes, the ivory tower gives something away for nothing. Determined to make its mark in cyberspace, the Massachusetts Institute of Technology was the originator of this free-class approach. In 2002, it started OpenCourseWare by posting 50 classes online for public consumption. Today, almost all of the school's courses are available online. MIT OpenCourseWare has published 1,899 courses to date, and more than 250 universities have joined the effort to spread higher education to the masses this way. MIT assists with the operations of the OpenCourseWare Consortium of colleges around the world involved in the trend — schools in Australia and Vietnam recently signed on — while other schools post classes independently.

Here's a sampling of some of the more intriguing offerings out there (others can be explored at ocwconsortium.org ). You get neither course credit nor feedback, and following along can require some patience. But the pluses are many: career exploration, a test of college readiness, and sheer entertainment. And, of course, no bill from the registrar.

Peeking at a career field

Physics 1: Classical Mechanics

MIT

http://ocw.mit.edu/OcwWeb/Physics/8-01Physics-IFall1999/CourseHome/index.htm

Professor Walter Lewin, a consummate showman, teaches Newton's laws of gravity, fluid mechanics, and other gems of introductory physics in the videotaped class. Passing physics is a must for those dreaming of becoming an engineer, and Lewin aims to bring the subject within anyone's reach. He often uses himself as the guinea pig to demonstrate concepts, and in one class swings horizontally on a pendulum to drive home a point about oscillations. "Physics works. I'm telling you," he shouts. You'll believe him.

Blender 3-D Design

Tufts University

http://ocw.tufts.edu/Course/57

This three-dimensional computer modeling course that focuses on Blender, a free software program that anyone can download, became an instant hit when it went public. Students learn to make 3-D objects, including a yellow submarine and a frog, from text, images, and video tutorials. The class helps groom future game designers and animators. Instructor Neal Hirsig, a drama major in college, is the ultimate self-learner: He taught himself 3-D modeling when he was a scene designer.

Biology 111 — General Biology

University of Massachusetts at Boston

http://ocw.umb.edu/biology/bio-111

Professor Brian White shows the breadth of material students must learn in this must-have class for anyone interested in a health profession. He lectures in an easygoing manner that's evident in class audios. The class comes with a technical glitch, however: You have to click on a link to White's course page to get to the audios rather than simply find them on OpenCourseWare. Online users also miss out on a key teaching tool: labs. "We do a fish dissection," White says. "There's no way to 'open course' that."

Intellectual Property and Information Law

University of Michigan

http://michigan.educommons.net/gerald-r.-ford-school-of-public-policy/intellectual-property-and-information-law

Presented in PowerPoint slides and text, this class untangles copyright and other legal issues on the World Wide Web. In the course description, professor Bryce Pilz woos students with current events. China, he notes, filtered Internet connections used by journalists covering the Olympics. Debates rage about whether the recording industry is right to sue students for downloading music off the Internet. "Even if you don't care about it, your boss does," Pilz says of his subject matter in a class slide.

Learning for learning's sake

Philosophy 176: Death

Yale University

http://oyc.yale.edu/philosophy/death/

Dressed in jeans and sneakers and sitting with folded legs on top of a desk, professor Shelly Kagan lectures as if he were chatting on the quad between classes. He addresses questions that have been asked since the beginning of time: What happens when we die? Do we have souls independent of our bodies? Kagan also pushes you to think deeply about life's biggest mysteries, and he and his students occasionally spar over the topic du jour.

Fundamentals of Personal Financial Planning

University of California, Irvine

http:/ocw.uci.edu/courses/AR0102092

Created for adults looking to learn how to spend and save more wisely, this class has leaped in popularity since last fall's economic downturn, attracting 53,000 visitors. The course, designed by a certified financial planner, is in a workbook format — no video or audio, unfortunately — and explains terms and trends in investing, retirement planning, and college financing. To reap the benefits, spend 25 to 30 hours on the material, the university advises. These days, there are much worse investments than that.

Women in Islamic Societies

University of Notre Dame

http://ocw.nd.edu/arabic-and-middle-east-studies/women-in-islamic-societies

Professor Asma Afsaruddin provides some full lectures in text along with snapshots of class discussions about gender issues in the Islamic world. With no audio or video, it's hard to absorb everything the class offers, but the professor's conversational writing style will hold your interest. A fascinating reading list, which includes memoirs and fiction by Islamic women, is a bonus.

General Human Anatomy

University of California, Berkeley

http://academicearth.org/courses/general-human-anatomy

In one of the lectures, professor Marian Diamond, who teaches in a masterful and witty style, calmly reaches into a hatbox and pulls out a red hat. Donning it to students' raucous laughter, she dips back into the box and takes out . . . a human brain. Holding it up, she goes on to describe why we should appreciate this amazing 3-pound collection of cells that can create ideas and ponder the universe. "Each of your brains is unique. . . . No two of you are interpreting what I say identically," she says. Even if you're not med school bound, you'll want to learn more.

May 30, 2009 at 9:07 am

#72956

Henry Brown

Participant

Doing a "tad" of browsing, looks to be well over 5000 different courses ALL totally free with the caveat that NO credit is given, and requires a significant amount of self-motivation…

http://www.ocwconsortium.org/index.php

An OpenCourseWare is a free and open digital publication of high quality educational materials, organized as courses. The OpenCourseWare Consortium is a collaboration of more than 200 higher education institutions and associated organizations from around the world creating a broad and deep body of open educational content using a shared model. The mission of the OpenCourseWare Consortium is to advance education and empower people worldwide through opencourseware.

The Goals of the Consortium

* Extend the reach and impact of opencourseware by encouraging the adoption and adaptation of open educational materials around the world.
* Foster the development of additional opencourseware projects.
* Ensure the long-term sustainability of opencourseware projects by identifying ways to improve effectiveness and reduce costs.

Author

Posts
You must be logged in to reply to this topic.