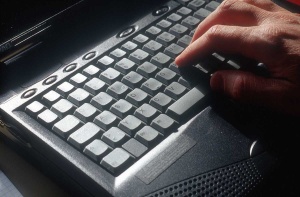 Public Group
active 1 year ago
This group's main focus is to share information about e-Learning opportunities such as free or low-cost online training.
Mobile Learning Environment Project
This topic contains 1 reply, has 1 voice, and was last updated by

Henry Brown 7 years ago.
Author

Posts

November 9, 2012 at 2:10 pm

#172247

Henry Brown

Participant

The Mobile Learning Environment (MoLE) project is a multinational technology research project sponsored by the U.S military as part of its Coalition Warfare Program.

http://www.mole-project.net/evaluation

The MoLE Application is initially designed for use in supporting health sector field-related operations in noncombat environments, such as an international or in-country disaster response mission or for foreign humanitarian assistance. The mobile applications being developed for the MoLE project use a state-of-the-art approach and open architecture standards to support a wide range of content.

The Proof of Concept (PoC) will allow the MoLE Project to demonstrate how capable mobile learning technology is of addressing the emerging requirement to provide training and performance support tools in austere circumstances. The evaluation will include four areas:

1. Evaluate m-learning technologies, hosted on a wide range of
different types of mobile devices.
2. Evaluate m-learning content design.
3. Evaluate the effectiveness of m-learning technology to conduct
individual training.
4. Human Research Protection Program (HRPP) requirements.

Research ethics and informed consent:
The testing and evaluation process used in the MoLE Proof of Concept (PoC) will meet the guidelines established by the U.S. Department of Defense Directive (DODD) 5400.11 (DOD Privacy Program), DODD 3216.2 (Protection of Human Subjects in DoD-Supported Research, SECNAVINST 3900.39D, 32CFR219 (Common Rule), European Union (EU) Data Protection Requirements and UK Ministry of Defence JSP 536 (Research Ethics Committee).

In meeting the guidelines, each MoLE PoC volunteer will not be required to answer questions, but have the option to 'opt out', as all participant information will be collected anonymously.

Participants from more than 20 countries will take part in the PoC. The evaluation includes a demographic questionnaire, a set of tasks and responses using the evaluation layer within the Global MedAid app, and transparent data collected during the evaluation process.

Analysis
For the Analysis phase of the project, initial analysis will be conducted by the Office of Naval Research (ONR) Naval Research (NR) Program 38 Assessment Team, Defence Academy of the United Kingdom (DAUK), Tribal Education and Q&P Ltd. As soon as the initial analysis has been conducted, a representative from each international partner will have 30 days in which to provide feedback on the analysis assessment to ensure that it addresses the findings from their participation.

November 9, 2012 at 2:12 pm

#172249

Henry Brown

Participant

Some minimal additional information from Sephen Downes web site: (this is where I learned of the project)

Quite an interesting project being undertaken by the U.S. military and its partners, the Mobile Learning Environment (MoLE) is "an extensible Mobile Application (App) Layer that operates on Apple and Android devices" connected to a "mobile architecture that integrates with traditional learning management systems (LMS)."

Author

Posts
You must be logged in to reply to this topic.