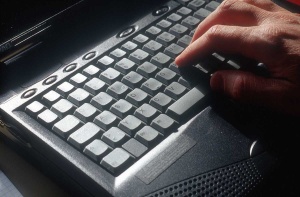 Public Group
active 1 month ago
This group's main focus is to share information about e-Learning opportunities such as free or low-cost online training.
NON technical E-course from HP Learning center
This topic contains 0 replies, has 1 voice, and was last updated by

Henry Brown 9 years ago.
Author

Posts

November 19, 2009 at 3:26 pm

#85788

Henry Brown

Participant

UNUSUAL!

Course Title:Stress, sanity, and survival
Stress is a normal, life-preserving instinct that has allowed human beings to survive for thousands of years. But too much of anything is harmful. You can't escape stress, but you can learn to harness it. In this course you'll learn the LifePACT — four practical principles that can help you replace old habits, inoculate yourself against stress, and take charge of your life.

What You Will Learn

* Learn where stress comes from
* Understand how stress affects your body and spirit
* Distinguish between good and bad stress
* Apply practical principles to a variety of stressful situations in your personal and professional life

Lesson 1: Stress: you can't live without it
At times, stress can be your guardian angel, and at other times it's your worst enemy. But there's no magic bullet for eliminating stress. In this lesson, you'll come to understand the attributes and impact of stress, including how to acquire habits that moderate its effects.

Lesson 2: The LifePACT model of stress management
Stress cannot and should not be eliminated from your life entirely. This lesson dispels some of the myths surrounding stress as well as reinforces some of the truths. You'll also learn how the LifePACT model can help you manage stressful situations.

Lesson 3: Perspective: manage your mind
Now that you understand some basics, you'll begin your transformation into a self-affirming individual with a closer examination of the first element of the LifePACT model: perspective. We'll also touch on the second element of autonomy.

Lesson 4: Autonomy: managing your hands
This lesson takes a closer look at the major element of autonomy — identifying and then dealing with procrastination. Then we'll introduce the third LifePACT principle: connectedness, the skill of managing your heart.

Lesson 5: Connectedness: managing your heart
To manage your heart is to manage your place in the community of fellow humans with whom you live out your life. Today we'll learn how to strengthen connections with your community, including becoming assertive and dealing with difficult people.

Lesson 6: Tone: melding your body and spirit
Your body is your vehicle on your journey through life. And Tone is the LifePACT principle of taking care of this vehicle. By developing a proper tone, you'll find the key factors for dealing with the physical demands of managing stress.

Lesson 7: Putting it all together
By managing your mind, hands, and heart, you'll achieve a honed body and spirit that acts as one, enabling you to master your emotions. This lesson puts the four principles of the LifePACT model together to balance personal and professional demands.

Lesson 8: Managing your emotions every day
In this final lesson, we'll explore the three main forms of emotional stress — anger, worry, and the blues. Then we'll discuss strategies for improving your daily life so you can balance your emotions and keep your life on an even keel.

Author

Posts
You must be logged in to reply to this topic.