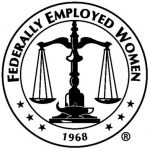 Public Group
active 3 weeks, 5 days ago
Federally Employed Women (FEW), founded in 1968, is a private, non-profit membership organization with over 100 Chapters across the USA working exclusively to end sex discrimination and towards the advancement of women in federal service.
Los Padres National Forest Job Vacancy- www.fs.fed.us/r5/lospadres- Engineering Technician GS-0802-11
This topic contains 0 replies, has 1 voice, and was last updated by
Sarah 5 years, 8 months ago.
You must be logged in to reply to this topic.