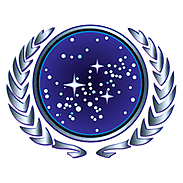 Public Group
active 1 year, 10 months ago
Science and sci-fi geeks come out of the government closet!
Anniversary of VHS
This topic contains 5 replies, has 3 voices, and was last updated by

Henry Brown 8 years, 6 months ago.
Author

Posts

from wired.com

The VHS videocassette format is introduced in North America at a press conference before the Consumer Electronics Show starts in Chicago on June 4 1977.

Long before the battle between Blu-ray and HD-DVD, there was another home-video standards war that pitted Sony against another Japanese company, JVC. It was VHS vs. Betamax.

VHS, or Video Home System, was based on an open standard developed by JVC in 1976. The format allowed longer playtime and faster rewinding and fast-forwarding. JVC showed a two-hour tape that was so compact, Popular Science called it "smaller, in fact, than some audio cassette decks."

The system was called Vidstar. The VCR would cost $1,280. That's about $4,600 in inflation-adjusted dollars. Blank tapes were priced at $20 ($72 these days).

…
Hollywood studios stopped offering movies on VHS. The VCR, though, refused to die quickly. As of 2005, some 94.5 million Americans still owned VHS-format VCRs.

The last standalone JVC VHS VCR was produced Oct. 28, 2008. The company still makes combo DVD-VCR units.

…

@ Charlie:
Wired spin on why VHS won AND I probably agree mostly:

JVC's product could record for two hours — enough to record a full-length movie — while Betamax had a recording capability of only an hour.

VHS-based players were cheaper than their Betamax counterparts.

Sony reportedly wouldn't let pornographic content be put on Betamax tapes, while JVC and the VHS consortium had no such qualms.

As far as recyclable; Associated content has a list of 3 places that as of last year recycled them

Caryn Wesner-Early

Participant

Thanks a lot for the recycling tip! We have hundreds, and 3 functioning VCRs. I still like a VCR for recording TV shows to watch later. If you use the cable company's system to "record," they can change it after the fact. (Did you hear that people who used this digital option to tape the famous "Mohammad" episode of South Park had it retroactively censored, even if they were from the part of the country that actually got it uncensored in the first place? Shades of Amazon's 1984 escapade!)

The cable provider controlling what I record is the exact reason that If I want to record a television show, it runs through MY DVD recorder, and suspect will be running thru my Blu-ray recorder when the price drops to some reasonable level.

Denise Petet

Participant

I still have and use VCR's. Best way to tape something in a portable format that i can just pop out of the machine and take elsewhere without spending 30-60 minutes to burn and waste a disc.

I have my DVD HDD that i record a lot of stuff on, and that i'll burn DVD's from, but for the random 'i'm not home tuesday night and i don't want to miss ncis', VCR's are perfect.

yeah, so the quality isn't 100% crystal clear….it's still totally watchable

I know I like the interactive menu of a DVR, and that I can program it 'record every first run' and it'll be in there 'forever'….as in from season to season…but I don't like the fact that i'm chained to a unit that I can't easily move, not to mention that the cable networks can collect and keep track of who watches what when.

I have access to 'on demand' for tv shows via my cable, but I don't like the time limits. And I don't like the fact that some stations don't allow you to record anything off on demand.

Denise Petet

Participant

according to Modern Marvels, the main reason VHS beat Beta was the 2 hour time on VHS and the takeoff of the movie rental business. (and i'm sure porn rental contributed to that)

Beta IS better quality, but that quality reduced recording time, so VHS won because it was 'good enough' and 'good enough' beat out 'better'

Author

Posts
You must be logged in to reply to this topic.