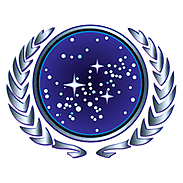 Public Group
active 1 year, 9 months ago
Science and sci-fi geeks come out of the government closet!
Commodore 64
This topic contains 1 reply, has 1 voice, and was last updated by

Steve Ressler 7 years, 4 months ago.
Author

Posts

Henry Brown

Participant

Ah the C-64,the best selling home computer of all times. Commodore managed to do nearly everything right with that one. It is undeniable that it was used mostly for gaming, but you'd be surprised that it was used for different purposes, from business to education, as well.

The C-64 gave birth to lots of classic computer games, from the notorious Commando to Sid Meyer's Pirates, Airborne Ranger, Maniac Mansion to Impossible Mission and arcade conversions like Bomb Jack.

The website C64i lets you relive your memories if you happened to play C-64 games back in the 80?s, or explore them if you never came in contact with them before. The site uses Java to run the games in the browser. A recent version of the Java Runtime Environment is all that is needed to run the games.

SNES games
1. Super Mario World
2. Donkey Kong Cntry
3. Street Fighter II
4. Legend of Zelda
5. Donkey Kong Cntry 2
6. Street Fighter II Turbo
7. Donkey Kong Cntry 3
8. Super Mario All-Stars
9. Chrono Trigger
10. Super Street Fight II

Commodore 64 games
1. Giana Sisters
2. Paperboy
3. Computer Speedway
4. Pitfall
5. Ghostbusters
6. Ghost 'n Goblins
7. Bubble Bobble
8. Wonderboy
9. Archon
10. 1943

Nintendo 8-bit games
1. Super Mario Bros 1
2. Super Mario Bros 2
3. Super Mario Bros 3
4. Dr. Mario
5. Bomberman
6. Contra
7. Legend of Zelda
8. Tecmo Sper Bowl
9. Galaga
10. Kirby's Adventure

Gameboy games
1. Pokemon (Red)
2. Pokemon (Yellow)
3. Killer Instinct
4. WWF Wrestle 2000
5. Super Mario Land
6. Pokemon (Silver)
7. Top Gear Pocket 2
8. Pokemon (Gold)
9. Wario Land II
10. Road Rash

Master System games
1. Sonic the Hedgehog
2. Phantasy Star
3. Golden Axe
4. Wonder Boy
5. Alex Kidd
6. Out Run
7. Sensible Soccer
8. Mortal Kombat
9. Lemmings
10. Rainbow Islands

DOS games
1. Indiana Jones
2. Bundesliga Mgr Pro
3. Moonstone
4. Supremacy
5. Lemmings 2
6. Ultima V
7. Centurion
8. Wings of Fury
9. Prince of Persia
10. Pirate

Steve Ressler

Keymaster

I love it how these games are coming back in cheap controllers that have all the games. And on iphones and ipads. Anyone got any?

Author

Posts
You must be logged in to reply to this topic.