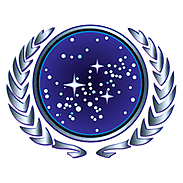 Public Group
active 1 year, 9 months ago
Science and sci-fi geeks come out of the government closet!
Communicating Science with Web Technology: Your thoughts?
This topic contains 2 replies, has 2 voices, and was last updated by

Bill Brantley 8 years, 9 months ago.
Author

Posts

February 16, 2010 at 2:32 pm

#92240

John Ohab

Participant

All,

I'm a neuroscientist (by training) now working at the Dept of Defense (DoD) on web technology and emerging media strategy. One of my projects is to coordinate DoD's "Armed with Science", a weekly podcast and blog that highlights the importance of science and technology to military operations. It is an unique project because it intersects the basic science and technology realms but also the government, innovation, and Web 2.0 realms more broadly.

Here is the blog: http://science.dodlive.mil.

One of my goals is to use Armed with Science blog as a testing ground for new web technologies and strategies — that is, to "experiment" (pun intended) with new ways of sharing and distributing information, engaging the public, and interfacing between our website and the social media world (Facebook, Twitter, etc). This could come in the form of things like new widgets, strategies for making the content more understandable, third-party authentication, or campaigns and contests that require user-generated content.

I could use your help in the following areas:

– examples where science is communicated through the innovative use of web technology
– ideas for how to better engage the public
– ideas for getting user-generated content
– contacts at other agencies who might be interested in collaboration
– recommendations for how to improve the site
– any other thoughts that could help our team better use the Internet to communicate science and other complicated topics

Thanks so much!
John

February 17, 2010 at 12:27 am

#92246

Bill Brantley

Participant

February 17, 2010 at 7:04 am

#92244

Cian Dawson

Participant

Great to see your post!

Your site is great — clean and easy to navigate, easy to find contact & about, and good content, which is key! Looks like you keep it varied while maintaining a clear and consistent focus. How much engagement are you getting, in terms of comments? What other metrics are you using to evaluate the site? I was surprised to see your podcast transcripts are copyrighted; why aren't they public domain?

I do follow @ArmedwScience as wells as many other fed gov science twitter accts. I think your account is managed very well — it shows personality (i.e., you know it's a person and not just a feed) but keeps it professional and on point. You also seem to RT other gov science tweets, which I don't notice other agencies doing much.

I'm very interested in your questions. The folks I work with (i.e., the scientists in the programs and in the field) aren't enthusiastic about using social media much, and at the moment I don't disagree; from a staffing perspective, in the specific content areas in which I work, I'd be hard pressed to justify it … yet. When I see appropriate applications, I'll be the first to advocate for it! I'm seeing agencies use it on a high level (i.e., agency-wide at an HQ level), but I'm still looking to see how it can be efficiently and effectively applied from the bottom up, too. Right now I'm in the midst of a push for how to use it internally within a specific office to promote communication and collaboration nationally.

BTW, I haven't used govloop much, but this is exactly the kind of conversation that I'd take the time to engage with & contribute to. Maybe we just need a gov science groups to shake the trees and bring out the science folks. Or have I just been looking in the wrong places? (I found your post via twitter, not on govloop itself.)

Author

Posts
You must be logged in to reply to this topic.