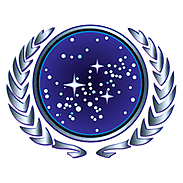 Public Group
active 1 year, 10 months ago
Science and sci-fi geeks come out of the government closet!
Galactic Empire v. the Borg: Who Wins and Why?
This topic contains 21 replies, has 11 voices, and was last updated by

Bill Brantley 8 years, 11 months ago.
Author

Posts

December 20, 2009 at 3:01 am

#87550

Give me some good reasoning.

December 20, 2009 at 3:30 am

#87592

I would have to give it to the Borg. Most likely, a Borg ship will encounter a single Star Destroyer. As Star Trek: TNG demonstrated, a single Borg cube was able to take out most of Starfleet. So, even with all of the TIE Fighters and the Star Destroyer, the Borg will be able to hold off the attack long enough to beam a Borg landing team on to the Star Destroyer. The landing team will then be able to seize control of the highly centralized computer systems. Then the landing team can start transforming stormtroopers and eventually capture a Star Destroyer with all of the information of the Galactic Empire.

Then it would be an easy matter to capture more Star Destroyers. An interesting infiltration method would be to use a virus to turn droids to serve the Borg. Once the Borg capture one of the Death Stars, they have a decided advantage as they can quickly replicate the technology and use it to hold the member planets of the Galactic Empires.

December 22, 2009 at 9:00 pm

#87590

Carla Steinborn

Participant

Well, this is truly a geek topic. Problem is, Bill's answer wiped out the category. I think it's pretty clear he's right: the Borg win easily.

December 23, 2009 at 1:43 am

#87588

Ok, new question: What if all the Borg Collective encounter the entire Galactic Empire fleet (including both Death Stars)? What happens?

December 23, 2009 at 12:05 pm

#87586

John Sporing

Participant

I would say that the emperor and the Sith Lords would put up a strong fight (I would say that given the great threat, that surviving Jedi may join the fight). If they could find the queen and control her it could spell the demise of the Borg. I am using information from the Star Trek: Destiny triology by David Mack.

It is a good series which explores why the Borg are the way they are and what the future holds for them. I will not give any more away (although by the end of the second book you can clearly see where things are going). But I do recommend the read.

December 24, 2009 at 12:22 am

#87584

John's answer now tips the scales in favor of the Galactic Empire. The Force is the one technology the Borg can't assimilate and if they grab the queen as John says, the Borg lose.

January 11, 2010 at 1:57 pm

#87582

Jim Ghiloni

Participant

Given the logic of the movies, I would think that you'd just need R2D2 to interface with the Borg Cube and shut it down, easy peasy. Or, they could offer up C3PO to assimilate and annoy the Borg out of Imperial Space altogether. After all, the Borg are very similar to both binary load lifters and moisture vaporators, in most respects.

February 3, 2010 at 5:26 pm

#87580

Ken Maxwell

Participant

Send Jar-Jar as an ambasssador to the Borg….they'd commit genocide in no time!

February 3, 2010 at 6:01 pm

#87578

Or you would lose Jar-Jar to the Borg. Either way it is win-win.

February 10, 2010 at 12:02 am

#87576

Robert Lee

Participant

I have to say being a fan of BOTH Star Wars and Star Trek, Sorry borg… Even though "Resistance is Futile" You STILL don't "KNOW the POWER of the Dark Side…" Let's face it… if you were to STACK cube on top of cubes, they still wouldn't be as big as a planet, and once that weapon fires… Just remember, the force will be with you…. ALWAYS! LOL.

DARK 4RCE

February 10, 2010 at 2:23 am

#87574

I don't think that the Borg would concentrate all of their forces in one area for such an easy kill-shot. They might lose a few cubes in the initial shot but they can mass an attack between the time it takes to recharge the Death Star.

An advantage that the Borg have is transporter technology which allows them to beam into the Death Star and other ships. Then they can infiltrate the ship's computer system and control the ships.

Given that the Force comes from the concentration of midi-chlorians, could the Borg replicate those organisms and thus gain Force powers?

February 10, 2010 at 2:28 pm

#87572

Robert Lee

Participant

Very true if they were to catch a sith lord that could be a problem… A Borg with the Dark Side of the Force? If They COULD get force powers from the midi-chlorians, There goes the neighborhood… but if they CAN'T, They would simply use the force to have them shut themselfves down.

February 24, 2010 at 5:30 pm

#87570

GeekChick

Participant

oh I love the idea of using C3PO to annoy the Borg!

February 26, 2010 at 12:00 pm

#87568

Amanda Blount

Participant

Borg…"Resistance is Futile" – They would win. All the arguments support they would win. yes, there are a few exceptions which could bring them down, and if the attack was known in advance (which rarely is), then yes there could be some planning to take them down. BUT, under normal circumstances, they would win.

February 28, 2010 at 2:16 pm

#87566

Amanda Blount

Participant

And just for the sake of making it interesting – Throw in the replicators, then we will have a show down!!! (of course this would have to be before the disrupter weapon was invented).

March 8, 2010 at 8:03 pm

#87564

But, what happens when the Cyclons come and start seducing everybody?

March 8, 2010 at 8:26 pm

#87562

Depends. Are they Cavils? Are they Sixes?

March 8, 2010 at 8:32 pm

#87560

Well, if they're smart, they'll send all Sixes and maybe some Threes. Plus, they've got the Final Five that they can "activate" whenever the going gets rough. 😉

March 8, 2010 at 8:40 pm

#87558

Hmmm, the thing is — can the Sixes seduce the Borg Capt. Picard? It might be the other around.

Better yet, have a contest between a Six and Kirk. Seriously, that would be awesome.

March 8, 2010 at 8:44 pm

#87556

I think they'd have to bring one of the Final Five out for Picard, tug on his heartstrings with some tragic story of their lost family (sniffle, sniffle) and lure him into a trap.

Kirk would probably sleep with all the Sixes, then shoot them anyway.

March 11, 2010 at 5:54 pm

#87554

Ed Albetski

Participant

I am Jar-Jar of Borg.
Yousa prepare to be assimulot… assimulet… taken over.

March 16, 2010 at 1:36 pm

#87552

Ed, you just almost made me pee in my pants a little. That is hilarious!

Author

Posts
You must be logged in to reply to this topic.