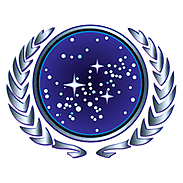 Public Group
active 1 year, 9 months ago
Science and sci-fi geeks come out of the government closet!
Geek's Traits
This topic contains 1 reply, has 1 voice, and was last updated by
Charlotte 8 years, 2 months ago.
Author

Posts

September 14, 2010 at 7:14 pm

#110790

Henry Brown

Participant

Finally someone realized the benefits of being a gamer!

From Electronics Weekly

Video game players are more aware
Steve Bush
Tuesday 14 September 2010 15:59

Playing video games improves certain cognitive abilities, claim New York scientists.

According to the researchers, video game players develop a heightened sensitivity to what is going on around them, which improves a variety of general skills, for example: multitasking, driving, reading small print, keeping track of friends in a crowd, and navigating around town.

The US University of Rochester tested dozens of 18 to 25-year-olds who were not ordinarily video game players. http://www.rochester.edu/

They split the subjects into two groups, one of which played 50 hours of fast paced games, while the others played the same amount of a slow-moving strategy game.

After this training, the subjects were asked to make quick decisions in several tasks, some screen based and some auditory.

The results suggest that the action game players were up to 25% faster at coming to a conclusion, and answered just as many questions correctly as their strategy game playing peers.

"It's not the case that the action game players are trigger-happy and less accurate. They are just as accurate and also faster," said researcher Daphne Bavelier. "Action game players make more correct decisions per unit time. If you are a surgeon or you are in the middle of a battlefield, that can make all the difference."

People make decisions using probabilistic inference: constantly calculating and refining probabilities in their heads Bavelier explained.

Small pieces of visual or auditory information are gathered from a scene until enough is gathered for the person to make what they perceive to be an accurate decision.

"Decisions are never black and white," she said. "The brain is always computing probabilities. As you drive, for instance, you may see a movement on your right, estimate whether you are on a collision course, and based on that probability make a binary decision: brake or don't brake."

Action video game players' brains are more efficient collectors of visual and auditory information, and therefore arrive at the necessary threshold of information faster than non gamers, the researchers found.

September 14, 2010 at 7:44 pm

#110792

Charlotte

Participant

LOL! Not necessarily – although it sounds good. I know my teen son cannot hear or see anything going around him when he is into a game. I have to go to him and stand in front of the console before his focus is changed.

Author

Posts
You must be logged in to reply to this topic.