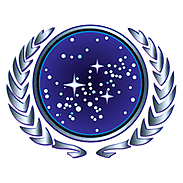 Public Group
active 1 year, 10 months ago
Science and sci-fi geeks come out of the government closet!
iPad for Government?
This topic contains 14 replies, has 9 voices, and was last updated by
Charlotte 8 years, 8 months ago.
Author

Posts

April 6, 2010 at 2:11 pm

#96813

Richard Fong

Participant

Any ideas or comments in regards to the Apple iPad? Does it have a role, as a technology tool, in government or is it simply a consumer gadget? Do you have one?

April 6, 2010 at 2:15 pm

#96841

Charlotte

Participant

Nope and nope.
I do have an iPhone and it is cool – but the iPad is just a huge iTouch. They can't use touch screens in space – since it there is no gravity and things could bounce into it and activate something if the screen wasnot turned off,

April 6, 2010 at 5:53 pm

#96839

Bill Brantley

Participant

April 6, 2010 at 6:50 pm

#96837

Steve Ressler

Keymaster

Perhaps for next round of Census. For people knocking on doors

April 6, 2010 at 7:08 pm

#96835

Richard Fong

Participant

@Steve I agree, especially due the fact that an iPad is less than 2lbs. I remember trying out a few tablet pc a few years ago and they were heavy and felt bulky…I just cannot see myself carrying such a heavy item for long periods of time.

April 7, 2010 at 10:21 am

#96833

Henry Brown

Participant

Have been asked to evaluate the possibility of replacing some technology currently in use (iPhone, netbooks, tablet PC and Kindle) with the iPad in a federal agency.

Along with the MSNBC "review" found this COMMENTARY from Paul Thurott

As Mr. Thurott suggests PROBABLY will be getting serious about possibly replacing SOME of the technology after version 2 like we did with the iPhone.

April 7, 2010 at 11:36 am

#96831

Henry Brown

Participant

INTERESTING COMMENTARY from Federal Computer Week

Title: Will influx of iPads Cripple Wireless Networks…

…

August 6, 2011 at 2:32 am

#96829

In it's present form, I think it is more of a consumer gadget. A smartphone is still more functional, smaller & versatile.

August 6, 2011 at 11:24 pm

#96827

Hmm…? No I can't resist chiming in here.

What do you mean you are thinking about trying out iPads, you don't already have them? Let me back up and say that I prefer using tablet because there are many options now. For example, my choice is the Samsung Galaxy tab 10.1.

Here's the deal, they are not a desktop/laptop replacer. Not everything is as smooth or works the same. For example I can't program on a tablet right now for the language I write in. Some other things like writing large documents is also not as efficient. But don't give up just yet because you may miss out on the point.

Tablets are the perfect tool if your'e an information consumer/approver. If your days are spent reading reports answering emails and running from meeting to meeting, tablets will blow the socks off anything else out there. We get awfully stuck in the "My Desktop" mindset and that is not good for gov. Like a carpenter there are many different hammers to fit what you are building. What if your office had a program where there were different options and you chose the best tool for what you had to do at that time? Having a "do it all" desktop or sometimes in the case of certain Office software, leads to much more inefficiency that you may realize.

It's all about the tools that best help you to get your work done.

August 7, 2011 at 4:26 am

#96825

August 7, 2011 at 11:50 am

#96823

Good Points James. I think the real takeaway here is that tablets can satisfy the needs of a niche work staff. I agree with that but, I would dare to say that;

The majority of the government workforce use a "desktop/laptop" configuration. Changing would involve a learning curve. Diehards would resist to the nth degree. Change is hard!!!
Governments contracts for purchasing, maintenance and upgrades are already sold and baked into the business processes.
Existing legacy systems may not play well with tablet. New coding, interfaces, etc maybe required. Do I know this? No. But, the question of whether tablets can/will merge with existing technologies (hardware & software) is a valid question.

But, there is a place for tablets in the government ecosphere. The question is how large is that space in the year 2011?

August 7, 2011 at 1:57 pm

#96821

Adam Arthur

Participant

August 7, 2011 at 4:01 pm

#96819

Change management is the hardest part of technology implementation. It is curious that most of us grew up in a time without computers and only started using them daily 10 or so years ago. How quickly we brand up. I think Who moved my cheese should be required reading on the change point.

As public servants it may be years before we start using tablets and it may be that long until they can do what we need to get done. However, the public is starting to use tablets and smart phones at a staggering rate. I read somewhere that mobile is becoming a first choice when considering a computer for first time buyers. As good open government representatives we need to recognize this and ensure our interface with these devices works well. That will also accelerate their usefulness for us.

August 8, 2011 at 3:08 am

#96817

Agreed. Great feedback! – James

August 12, 2011 at 5:29 pm

#96815

Steve

Participant

Adam, thanks for that link. A number of iPads were recently purchased here (avoiding the standard approval process, but that's another story). I'm more than a bit dubious about how useful they will be, but will try to report something as time goes on.

Author

Posts
You must be logged in to reply to this topic.