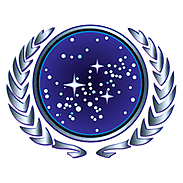 Public Group
active 1 year, 11 months ago
Science and sci-fi geeks come out of the government closet!
Lost – Final Season!!!!!
This topic contains 16 replies, has 2 voices, and was last updated by
Pamela Corey 8 years, 11 months ago.
Author

Posts

February 3, 2010 at 4:23 pm

#91125

Hey Lost fans! Wanna talk about the final season as it goes along? (Like we did for BSG).

Two Rules:

1. No spoilers prior to the airing of an episode.

2. Please don't include information from non-episode sources (eg, video games). Let's just stick to strict tv episode universe.

Woo-hoo!

February 3, 2010 at 4:36 pm

#91157

Pamela Corey

Participant

Yes! Let's analyze! So do you think that Jacob is now inhabiting Sayid's body like the evil guy looks like Locke?

February 3, 2010 at 4:43 pm

#91155

Oooo, I hadn't thought of that one! I'll have to mull that one over. I've been pondering the dual timelines and what that means……I have an idea but will wait till a few more people join in to go public.

I think I'm going to have a hard time watching once/week. I didn't start watching until about 6 months ago — so I've been watching every night to catch up! I'm suffering withdrawals!

February 3, 2010 at 5:27 pm

#91153

Hmm. I always figured Richard was a human who had been "immortalized" or whatever by Jacob. As for extraterrestrials, it's either that or they are god-like beings. Personally, I think going the extraterrestrial route would be kinda cheezy. Too easy. I think it would be a much more complex and interesting storyline to keep it Earth-bound.

My theory of the two timelines is this: maybe the island timeline is "now" and the LAX timeline is the future — what happens after the Jacob/fake-Locke showdown on the island. Maybe whatever happens between them resets the timeline in the end. And apparently sinks the island. I'm not wedded to this theory; it's just an idea. Two parallel universes is, again, too easy for the Lost creators. They never seem to take the easy way out.

February 8, 2010 at 4:38 pm

#91151

The reset could be an alternate timeline, so all the same people exist, but they are not necessarily on the plane.

As for your lunch crowd, they seem to be in the minority. Most people I've talked to have the Sayid-is-Jacob idea (although I myself am staying neutral on that one).

What I want to know is: why does Richard dress in business casual? None of the other Others do.

February 19, 2010 at 4:59 pm

#91149

I don't recall the actual word cancer being used, but I might have just forgotton or missed it. I find Dogen a boring and unnecessary character, and I hate Jack, so I might have tuned part of that out.

What I did pick up from that scene was that Claire is also infected. Since she is now living like Rousseau, was Rousseau infected? Maybe Rousseau, and not her fellow researchers, was really the sick one?

Overall, though, I do agree that it's not Jacob in Sayid's body. The pool being dark and all the other infection evidence point to its being Flocke/smoke monster/whatever you like to call him.

February 19, 2010 at 5:04 pm

#91147

I got to thinking about maybe time being like a pool of water — when you change one event, it doesn't just change the future (linear time). The effect ripples out in all directions, future and past. My working theory is that whatever showdown is coming, it destroys the island (hence season opener scene w/ it at the bottom of the ocean) and resets the entire timeline as if it never existed. This reset is what we are witnessing in the "safe landing universe." Notice, though, that all the characters are still encountering each other. Their lives are destined to entertwine one way or another.

March 17, 2010 at 3:32 pm

#91145

I'm watching!!!! I just haven't had much to post I guess.

What do you find disappointing about it? I thought the whole Dogen storyline was a waste. It didn't advance the plot at all and just took up time. Duh, we knew there was a temple and magic things going on. So why did they have to introduce a fake samurai with a stupid hippie translator? Thankfully they are both dead and gone.

I think this season could be WAY better. There've been some dud episodes for sure, but overall I am satisfied enough. I wish they'd stop being mysterious and just be the normal Lost. They are playing up the mystery too much. As if we need that at this point!

I enjoyed the Ben episode, and I know I will enjoy the Richard ep. next week. I'm sick of JackAss and of Flocke's philosophizing about stupid crap. Just get on with it!

March 17, 2010 at 7:52 pm

#91143

I think with Sayid they are highlighting the darkness he already had within. I agree– he's one of the best characters. But that's because he had a lot of inner conflict. And because of the conflict, Flocke was able to sway him. To play on that turmoil. Last night's ep clearly showed that Sayid is not at peace with what's happening to him.

And did they really need to waste so much time last night on that stupid nerdgirl? The one who works for Widmore? Why not just have some guys come out of the bushes right off and haul Sawyer to see him. Must faster that way.

They are jumping the shark with the "mystery." Too contrived and pointless. But I will stick with it to the end!

March 17, 2010 at 8:13 pm

#91141

I've heard of it but haven't watched. Looks funny. I don't watch too much tv. Don't have time. Heck, since I started catching up on Lost (watched the entire series in the last 6 months), I haven't been able to watch Daily Show!

March 26, 2010 at 4:01 pm

#91139

I agree, the choice of immortality was lame. I can see Richard's confusion at the Smokey/Jacob thing in the beginning — he was, after all, a peasant guy who was suddenly thrown into this bizarre situation (and was physically traumatized from starving in those chains). And they've tried to set up the "present time" turn against Jacob as Richard's losing his faith…..but I just don't buy it. They just haven't really written it very well.

Otherwise, I enjoyed the ep well enough. They could've spent less time showing R trapped in his chains and more time advancing the story even further, though. My DVR cut off early though and I didn't see the previews for next week…..

April 5, 2010 at 3:34 pm

#91137

I liked the episode well enough….Not so much because of the Jin/Sun relationship, but because of the way they wove the story in with the previous episode about Sayid. Jin's shooting Mikhail's eye out was a nice touch.

What is the point of Sun's no longer speaking English? Just seems like more clutter. And what's with Richard's getting all emotional all of a sudden? All series long, he's been cool as a cucumber. Now he has ants in his pants to go stop Flocke? Don't buy it. They should make Richard bump his head and start channeling Batmanuel.

And I'm sorry, but the whole "Jack has faith" thing is just baloney. Yeah, we are supposed to believe that he suddenly believes, but they didn't write the transition very well. He smashed the lighthouse, stares at the ocean for a while, and that's that? All of a sudden we just understand that he's had an epiphany?

And I cannot STAND Zoe (nerdgirl scientist working for Widmore). I hate her facial expressions/the way she holds her lips when she talks. It would've been cooler to have that character be Charlotte or something. Better twist, better actress.

Hopefully this week's ep will be awesome! Desmond's back!

April 7, 2010 at 3:39 pm

#91135

There have been several insinutations that Kate is not on the list (wasn't on the wall) and Flocke did say that last week (if you believe him).

Last night's ep rocked! I loved it. I loved the Desmond sideways timeline….and the way they are bringing the two timelines together. And, they even started to make Widmore not such a jerk — he actually felt like a good guy last night!

April 8, 2010 at 3:33 pm

#91133

I know! I'm trying to ignore her, but….there's just something about her look that drives me nuts.

Widmore clearly needs to do something with a pocket of EM energy, to keep Flocke trapped on the island…..And he needs Dez' help. But what exactly? Hmm…..I've been trying to recall all the other EM happenings: the Incident, the button at the hatch, the secret room under the Orchid station (where the wheel is). What do they have in common? Orchid = portal off the island. Swan = don't know, but they made the button to stop it from happening again.

I LOVED that Faraday was figuring it out in the sideways timeline!

April 16, 2010 at 3:30 pm

#91131

Ha ha, I love the shower comment! So true. I in no way buy that Sawyer & Kate would just be sitting around waiting. Not at this point. I bought Sawyer's biding time with Flocke before, but not anymore. Not with Jin being kidnapped. And since when did Kate just sit back and do nothing? Jack…..I understand what they are trying to convey in terms of his personal transformation (releasing his need to fix things, being less of a control freak), but I don't buy the way they did it. So he saw his house in a mirror, and suddenly he's just completely changed? No way.

I am very much NOT liking the new Sayid. I know he's dead inside, but why is he just a lackey for Flocke? Maybe he's just so empty that he needs someone to tell him what to do.

LOVE how Dez is trying to bring them all together in the sideways timeline! But why did he have to run over Locke? I have a friend whose theory is that all the peeps will meet up at the hospital….Maybe Dez is on that same idea — sending Locke to the hospital? But what about Hurley and Libby then? (loved that part too!).

The ending was way anticlimactic though. "Oh hi. Let's talk."

Oh, and what's up with Richard being a freaky manic obsessed with blowing up the plane? So not like himself. Maybe the idea is that no one is like their normal selves anymore?

April 19, 2010 at 3:15 pm

#91129

Flocke is the one who planted the idea that Locke had to die — it was all part of his plan to get Locke's body. But we didn't know that as it was unfolding. I don't care about the holes anymore….as long as the episodes are mostly good!

They were making Lost jokes on Stephanie Miller Show this morning — apparently there's some conspiracy theory re: the 9/11 plane that hit the pentagon, and someone is missing. THey said, "She's on the Lost island" and "Charles Widmore is behind [the whole conspiracy." It was great.

April 21, 2010 at 3:50 pm

#91127

Does last night's ep mean the Sayid we love is coming back? Did Dez break through Flocke's trickery to reach the real Sayid? I hope so!!!! I didn't see that one coming; I'd given him up for "lost" (har har).

The ep was good, but no real surprises. Nothing making me grip the edge of my seat or anxiously await next week. Why did they have to explain the whole Flocke-needing-Locke's-body thing? Seriously, are there people who hadn't figured it out yet? Geesh.

Author

Posts
You must be logged in to reply to this topic.