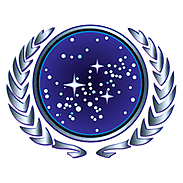 Public Group
active 1 year, 10 months ago
Science and sci-fi geeks come out of the government closet!
President Obama's Vision for the Space Program
This topic contains 5 replies, has 3 voices, and was last updated by

Amanda Blount 8 years, 8 months ago.
Author

Posts

April 17, 2010 at 12:42 am

#98013

Bill Brantley

Participant

April 18, 2010 at 2:03 pm

#98024

I am pro-constellation program. I feel we need to crawl and walk before we go jump to Mars. It is the same reason the US needs Hawaii and Guam as stepping stones. The moon would make for a great stepping stone, and yes it would be a great place to perform test, and basically get people ready for deep space missions. My heart broke a little when I heard the Constellation program had been cancelled.

I am just wondering if all of the parts will be cancelled. Will we lose the building of Aries I and V boosters, and the Orion crew capsule, the Earth Departure Stage and the Altair lunar lander?

This just makes me really not like the people involved in bringing our economy down even more. I would love to see us go deeper in space in my lifetime.

April 18, 2010 at 2:16 pm

#98021

*** See attachment ***

I want this as a patch or on a T-Shirt …. right now it is going to be my desktop background.

April 19, 2010 at 12:22 am

#98019

Bill Brantley

Participant

Hello Amanda:

Thank you for replying. I totally agree with your statement that "we need to crawl and walk before we go jump to Mars" and I understand why you are upset that Constellation was canceled. As I understand Obama's message, Orion will still be funded but he is directing that NASA find heavy lift launchers for deep space exploration. The Aries I and V boosters were falling behind schedule and were way over budget by the time of cancellation.

There is also a movement within NASA to use Shuttle hardware to create the heavy lift launchers. It is called DIRECT and you might be interested in their website – http://www.directlauncher.com/. Personally, I don't care what program we use to get out of low Earth orbit as long as we go back to the Moon, to an asteroid, and on to Mars.

April 19, 2010 at 10:59 am

#98017

Yep, I am with you on that! Let's go! I can't wait to see and explore what is out there. Since I will probably never go, I sure hope someone does!

April 19, 2010 at 2:17 pm

#98015

Griffin Wholley

Participant

I am intrigued by a couple statements in Obama's announcement. I agree with the Cancellation of the Constellation, though I realize that it, like all programs at NASA are deeply embedded in the very fibers of the teams working on them. You can see this first hand when Charlie sheds tears at each mention of the retirement of the shuttle. It is woven that deeply into each project/program member.

While I know it will be a sad and uncertain time for many at NASA, I hope that we can all look forward to the future of space travel and exploration. I know I am anxious about Obama's promise to send more astronauts into space than previously planned. I am excited to see if the accelerated time line can be achieved. Part of me (a big part) is anticipating an announcement of a Starfleet Academy in my lifetime.

I agree that canceling a return to the moon may have been misguided. Considering that exiting low Earth orbit (LEO) is one of the main challenges to our exploration capabilities, to me it makes sense that we would establish a colony and construction facility on the Moon, where the Earth's gravitational pull is depreciated significantly. I am also fishing for excuses to send project managers into space, as my educational background currently does not comply with the Astronaut selection panel's requirements.

I am excited to see more research and utilization of legrange points as well as new propulsion technology. I can't wait to see footage of a plasma-ion drive in action! With this new vision, which reaffirms our desire as a species to survive, I feel a sense of inspiration and hope for a brighter tomorrow!

"This president gets it." – Charlie Bolden

Author

Posts
You must be logged in to reply to this topic.