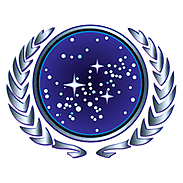 Public Group
active 1 year, 11 months ago
Science and sci-fi geeks come out of the government closet!
Star Gate Universe!
This topic contains 17 replies, has 8 voices, and was last updated by

Ed Albetski 9 years, 4 months ago.
Author

Posts

September 4, 2009 at 10:03 pm

#79682

Ok who is going to watch?? And do you think it is going to be any good. I just can't get enough of Star Gate, but this one has me wondering.

September 5, 2009 at 2:20 am

#79716

Ed Albetski

Participant

I still re-watch the original film, a sleeper that took a lot of folks by surprise and had us looking for the next film by Roland Emmerich. I then started reading the novels and they went a different way than the series when it came along. I liked the series, gosh Star Gate TOS like Star Trek now? Atlantis I haven't watched. I hate to say it, but we are watching more DVDs nowadays than live TV. Shows are premiering and being canceled by the fickle networks before they even get on my radar. When is SG Universe debuting; this fall?

September 5, 2009 at 1:03 pm

#79714

Oh I love the original film! Atlantis was good. But, not as good as the original. Atlantis did get into alot of space adventure. But, because there was more down time at the base, the show went more into feelings and relationships also. It was nice to watch when the original went off the air. But, I want the original to continue. The movies have been good. I can't wait for the next one. Yes, SGU will be out this fall. It looks ok. Again, I am not sure what to think about it right now. Thank goodness they will have some crossover from the original and SGA. Plus it does not hurt that Lou Diamond Phillips will be a main charactor. I would watch dirt if he was moving it! LOL

September 8, 2009 at 12:45 pm

#79712

Pamela Corey

Participant

My husband and I are definitely going to watch! Richard Dean Anderson's O'Neil will always be my favorite character but if I can't have him and the entire original team then I must have something else. Lou Diamond Phillips won't be the same but he's not bad!

September 9, 2009 at 12:20 pm

#79710

I agree. I adore Richard Dean Anderson aka O'Neil, but he will make a cameo (thank goodness) and I have heard the others will make cameos also. That will make the show fun. I really miss Daniel. Samntha is now on "The Sanctuary", so we get to see her there. I agree, Lou Diamond Phillips is a good replacement. Nice on the eyes. 🙂

October 1, 2009 at 12:00 am

#79708

dmerritt

Participant

October 3, 2009 at 3:21 am

#79706

Caryn Wesner-Early

Participant

Well, I just watched it. Confusing and disorienting, but about an hour in, I realized that that was probably on purpose, since the characters were landing in a confusing and disorienting situation. Have to see how the characters pan out, but so far, so good!

October 3, 2009 at 3:02 pm

#79704

I am not a fan of lots of flash backs, but I was able to follow these, so it was ok. And I so loved the cross over of the other SGU folks. My heart was just a flutter!

October 14, 2009 at 1:53 pm

#79702

Les Painter

Participant

My wife and I have watched the show.

It is a little slow but that is to be expected. Rush needs his but kicked. I would have to slap him in the back of the head a few dozen times, he gets on my nerves. Ming-na needs to keep her mouth shut because this is a military run organization. She had better leave that Master Sargeant alone before he locks her down. (HE HE HE)

Other than Rush and Ming-na, I think it will be a great spin-off.

So far I have enjoyed it, but as I started off, it is a little slow.

November 14, 2009 at 3:25 pm

#79700

When did Lou Diamond Phillips become a bad guy!? I am not happy.

November 16, 2009 at 3:12 pm

#79698

Michael Salotti

Participant

I like Dr. Rush. You never know what his real motives are. I really enjoyed last Friday's episode and can't wait to see the continuation.

November 26, 2009 at 12:29 am

#79696

Sterling Whitehead

Participant

Lou Diamond is evil. What a nice spin.

November 26, 2009 at 8:16 pm

#79694

I really like this show. I don't know how long it will last, but so far I really like it.

November 26, 2009 at 8:17 pm

#79692

It was a real surprise to me. He has become a real meany on this show. I just couldn't believe it. I am so used to him being the hero or the good guy.

April 5, 2010 at 3:50 pm

#79690

AHH The new season is getting good!

*** Spolier Alert Below****

LOL I was wondering how they would bring someone back after being left on a planet to die! It is so worth watching!

April 18, 2010 at 2:05 pm

#79688

It has gotten better. I hope you are still watching. 🙂

April 18, 2010 at 2:06 pm

#79686

Yes it is! I seriously think he plays a good bad guy!

April 18, 2010 at 2:11 pm

#79684

OH! It is really getting good now! Friday night's episode really made you think about life and what choices should you make. Should you stop along the way because something good has been given to you, or continue your course based on your original plan. When does being stuck to one course hurt your final destination?

SPOILER ALERT>>>>>>

We going to get a baby on board! WOW I can't wait to see how that pans out. They are all there with thier own clothes, nothing more. So, what will the baby wear, and with that thought, where will new clothes come from as the old clothes start to fall apart. Some of these folks are on this ship in dress pants and dress shirts. Those won't last long. It is like being on an island. What do you do when normally stuff starts falling apart.

Author

Posts
You must be logged in to reply to this topic.