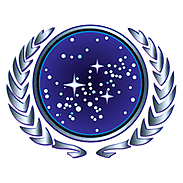 Public Group
active 2 years, 9 months ago
Science and sci-fi geeks come out of the government closet!
The First Smart Phone
This topic contains 2 replies, has 2 voices, and was last updated by

Henry Brown 7 years, 1 month ago.
Author

Posts

September 26, 2012 at 6:50 pm

#170048

Henry Brown

Participant

No not Iphone nor Android

From Business Week:

Before IPhone and Android Came Simon, the First Smartphone

In the 1995 techno thriller, The Net, Sandra Bullock plays a software programmer who unwittingly uncovers a plot to gain access to the world's most sensitive computers. The bad guy, played by Jeremy Northam, tries to kill Bullock literally and virtually—by stealing her identity. (For a hacker, Bullock's character is remarkably dim; when she finally catches on to what's happening, she whines: "Our whole lives are on the computer.") Apple (AAPL) gets the customary product cameo as the movie imagines a world in which ordering pizza online or accessing a database from a laptop computer in a car is commonplace.

A second product has a more prominent role, only there's no logo or corporate sponsor credited for the cell phone used by Northam's villain. In the final chase scene, he makes a call simply by pressing his phone's touchscreen. When The Net was made, there was only one cell phone with a touchscreen and sufficient smarts for one-touch dialing: the Simon Personal Communicator. By the time the movie hit theaters that summer, the phone was off the market after its brief, six-month run before consumers. At least Simon left a more lasting impression than the movie did.

…

September 26, 2012 at 7:00 pm

#170052

Henry Brown

Participant

A great deal more "technical" information from Wikipedia

The IBM Simon Personal Communicator was a handheld, stylus input screen cellular phone and PDA designed and engineered by International Business Machines Inc. (IBM) and assembled under contract by Mitsubishi Electric Corp. BellSouth Cellular Corp. distributed the Simon Personal Communicator in the United States between August, 1994 and February, 1995. The Simon Personal Communicator was the first cellular phone to include telephone and PDA features in one device. Although the term smartphone was only created in 1997, when Ericsson described its GS 88 "Penelope" concept as a "Smart Phone", IBM claimes their phone may be considered a first smartphone.

William Lim

Participant

To be fair, the movie did spawn a short-lived TV spinoff on USA Network in 1999. But then just as Simon was overshadowed by the iPhone, The Net TV series was surely overshadowed by that other 1999 techno thriller, The Matrix.

Author

Posts
You must be logged in to reply to this topic.