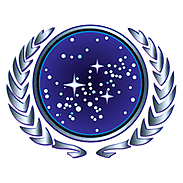 Public Group
active 1 year, 9 months ago
Science and sci-fi geeks come out of the government closet!
The Knowing (movie)
This topic contains 2 replies, has 1 voice, and was last updated by

Amanda Blount 9 years, 1 month ago.
Author

Posts

September 21, 2009 at 12:58 am

#81130

I watched the Knowing last night (while I was sick in bed). It seemed ok. Worth watching. I really liked it, but I can see how some people did not like it.

OK some background into my upbringing, don't judge too harshly. 🙂

Way before this movie was ever even thought of, my Dad (who has passed) thought Adam and Eve were brought here by Aliens, which he said could have easily been angels. He believed in God, but believed God is an Alien. He 100% worshiped God, the God of the Bible, but he also believed that if God were all powerful, why can't he be an Alien (which he says is just someone we can't describe), and the angels could be Aliens also (again, just something we can't describe, so we call them angels), and God used his aliens (angels) to bring Adam and Eve here to start this world, and he probably did the same for many other planets in the universe.

He also believed Jesus was being watched by aliens (the star that lasted for two years) and the aliens (again Angels) mentally talked to the wise men to tell them how to get there.

What is really cool, is he believed everything happened for a reason. He believed everything that happened today was a stepping stone for what would happen tomorrow, all we had to do was really pay attention and take notice of how the events formed together.

Now here is the kicker, my Dad could not read or write, and barely made it out of 8th grade. We lived in a town of 109 people, and we had no TV. This was back in the 70's so we had no internet or anything like that. He talked to me about these type of things from the 70's until I was grown. So, when I watching this movie, it made me respect my father just a little bit more. Even if no one believed what he believed, he had an entire movie script in his head, and no one ever listened.

In any case, someone made some money off of these way out thoughts. So, my father wasn't so far out there after all. 🙂 Or, if he was, he wasn't the only one. 🙂

September 21, 2009 at 1:16 pm

#81134

I am not for sure, but I believe there are websites where you can watch a movie directly on your computer (like pay per view). I know some soliders use something like this, but I don't know how it works, or what company has it. I can find out what website if watching movies at a normal time would interest you. Not, just this movie, but other movies you may like to watch could be watched this way.

September 21, 2009 at 10:18 pm

#81132

WOW! No internet of your own. That must sometimes be a real pain. But, have fun in Australia.

Author

Posts
You must be logged in to reply to this topic.