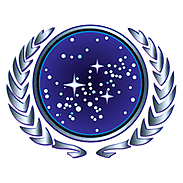 Public Group
active 1 year, 9 months ago
Science and sci-fi geeks come out of the government closet!
Your favorite Doctor?
This topic contains 19 replies, has 12 voices, and was last updated by

Amanda Blount 8 years, 7 months ago.
Author

Posts

April 18, 2010 at 5:17 am

#98028

With the premiere of a new Doctor in the US this evening (haven't seen it yet, but plan to tomorrow), I'm wondering what Doctors of the past people have liked best. Most Americans (at least, those old enough to remember!) seem to like Tom Baker best, partly because he was the first one shown much here. Do new fans prefer Chris Eccleston or David Tennant?

My favorite is Jon Pertwee. I loved his costume, and the elegant way he had of doing things. I'd seen bits of Tom Baker, William Hartnell, and Patrick Troughton, but Pertwee was the first one I really saw for an extended time. After I was well established as a fan, I mentioned him to my mom, and she said, "You've always liked him." I didn't remember having seen him before, but it turns out I saw him on stage in London in Irene. Versatile actor!

April 18, 2010 at 1:52 pm

#98066

Amanda Blount

Participant

I do love Tom Baker, but for the more modern Dr, David Tennant has my heart. The new Dr is not as bad as what I thought he was going to be. In fact, I do kind of like him. Not to shabby. The creators did a very good job of recreating the new DR.

April 19, 2010 at 2:40 pm

#98064

Charlotte

Participant

David Tennant is my favorite Dr. He is where I really actually started watching the series (and from there Torchwood). When I was much younger, my dad watched a different doctor, I believe it was Sylvester McCoy at the time.
The new series started off with a bang! I love the Amelia Pond character!

April 19, 2010 at 9:29 pm

#98062

Steve

Participant

I've seen one Doctor Who based t-shirt that says "You never forget your first Doctor." My first Doctor in this case was David Tennant. I first saw Doctor Who on my trip to Scotland two years ago, where I caught the first episode of season 4. I went back to watch the previous 3 seasons and have been hooked ever since. Someday I might get around to try watching the older series. But David Tennant is definitely my favorite Doctor.

I think Matt Smith is doing a fine job as the Doctor. I admit that I was skeptical when he was announced. I love Amelia Pond. Maybe it's a Scottish thing. 🙂 I am weary about the Weeping Angels appearing again – after the amazing episode known as "Blink", I don't think any reappearance of them can top that.

April 22, 2010 at 2:52 am

#98060

I'm with you on Colin Baker – my rock-bottom, least favorite Doctor. Paul McGann shouldn't be counted, and I'm not sure why he is, when a couple of obscure actors in British movies of the 60s aren't. He was in a one-off done by Fox TV with the Beeb in the late 90s – they hoped there would be more, but there weren't. However, there was a formal hand-off from Sylvester McCoy, so I guess that makes him canonical.

Favorite companion – Romana I

April 26, 2010 at 12:32 pm

#98058

Alvin Lee

Participant

My favorite is still Tom Baker, which follows the "first doctor" law. David Tennant runs a close second.

Of course, you can't ask the favorite doctor question without asking about favorite companion, can you? My favorite is also my lingering schoolboy crush – Elisabeth Sladen (Sarah Jane Smith). I *love* that she's back in her own series (again). I have the feeling that Karen Gillan will become a close second – Amy Pond seems a great complement to this Doctor. Plus, as noted below, she's Scottish. Lots of points for that alone 🙂

April 27, 2010 at 1:39 pm

#98056

Faye Newsham

Participant

I started on Tom Baker and there will never be another for me… but then I have the scarf and all. I don't think you ever really get over your first Dr. Recently resisted purchasing a sonic screwdriver at ThinkGeek. I've seen the T-shirt @Steve. Also seriously disliked Peter Davidson. Next, Red Dwarf… ;>)

April 28, 2010 at 5:18 am

#98054

Hi, new member here! While all of the Doctors have something special that they give to the role of "Doctor Who", my favorite one is David Tennant, because he was so multi-faceted, and he truely loved his companions, whereas most of the other Doctors were fond of them, but they didn't have the level of emotion that David brought to the role (including Matt Smith thus far, in my humble opinion.) That said, however, I also like Tom Baker because I have such fond memories of him, and I really liked his early episodes when he was with Sarah Jane Smith. I also like Patrick Troughton, particularly when he was with Victoria Waterfield ("Tomb of the Cybermen".)

James Purser

Participant

Hi Steve,

I've actually got that shirt and wear it with pride.

For me, Tom Baker was the quintessential Doctor. Cheeky while being slightly insane/otherworldly.

Of the new Doctors, David Tennant has come closest to Baker I think, didn't really buy into Ecclestons naval gazing woe is me act, and am reserving judgement on Matt Smith.

"Elisabeth Sladen (Sarah Jane Smith). I *love* that she's back in her own series (again)."

You mean someone besides me remembers "K-9 and Company?"

Yeppers! I've been watching DW since 1980, or 1977 at least!

My favorites are…Sarah Jane Smith, Rose Tyler, Ace, and Tegan. I also like Nyssa. I have met Sophie Aldred (Ace) and she is a doll! Just the nicest person. I hope I can meet Billie Piper and Lis Sladen someday. I do like Amelia (Amy) Pond, and I agree: the fact that Gillian is Irish is a definite plus! I am wondering: who is your favorite villain? Mine is the Master, though I do like the classic villains from the series (e. g. Daleks and Cybermen).

Oops! I typed "Irish" instead of "Scottish". Sorry!

I agree about the acting and the storylines being more intricate in the sixties and seventies, though I do like some of the Doctors you didn't. Davison grew on me, as did Colin. In the case of the second Baker I think a lot of people did him a disservice, only because he tried the best with the role. It was the writers, the almighty JNT (John Nathan Turner) and the fact that Michael Grade was in charge of the BBC at the time and he wanted the show to sink that made Colin seem worse than he was in my opinion. I do like Rose very much, and I hope that there aren't too many slammers of her now that Karen Gillian is in the role. Seems that there are the "Rose haters" coming out in some emails I've seen, including Steven Moffatt himself (who thought she was too "clingy") which to me is rediculous.

May 5, 2010 at 11:00 am

#98040

VA_HDRider

Participant

Wow! I never miss a Doctor Who. I found a video store that has the collection going back to the 60's. I started watching Dr. Who in the 70's.

Lizette Molina

Participant

I started watching Dr. Who in the '70s and saw reruns over the decades whenever it was possible. But as much as I enjoyed the show, I never quite committed all actors names to memory; and sometimes confuse which companion went with which Doctor, when talking about past episodes with other enthusiasts.

For me, the series became a must-watch do-not-disturb-me event when the second series started with Chris Eccleston. I couldn't wait for the weekend so I could watch the latest recorded episode. I loved Eccleston's brilliantly-insane portrayal of the Doctor and really did not think I would like David Tennant very much at all, when Eccleston left. Plus, as a Harry Potter fan, I'd just seen Tennant as Barty Crouch, Jr., in Goblet of Fire. His performance in that movie engraved that personality in my mind so much that I could not see him as the Doctor for a long time.

Eventually, that changed; and I became a Tennant-as-favorite-Doctor fan. He is now my favorite Doctor. I loved his darker, brooding personality – which was often overcome by his love of life and enthusiasm for discovery.

Matt Smith looks like he will do a fine job; but I don't see him being able to replace the darker Tennant as my favorite.

My favorite companion, hands-down, is Rose Tyler. I felt like I could really connect with Rose's personality. Having seen 1 episode so far, I think Amy Pond could come in second. My least favorite was Donna Noble. I can't remember an episode when she didn't turn on the water-works.

I was very happy to see the spin-offs Sarah Jane Chronicles and Torchwood. But it looks like both series were dropped?

Tracy Fahrion

Participant

David Tennant, w/favorite companion Rose 🙂

May 10, 2010 at 2:55 am

#98034

Denise Petet

Participant

Tom Baker and Romana was my first doctor and companion, so i always have a fond place for them. Never really watched it when sarah jane was a companion…course back then we yanks only got to see it when PBS aired the eps so I missed a ton.

I liked Eccleston and Tennant, although I think, of the two, Tennant was my favorite. I kinda liked Rose, although she got annoying after a bit. As did Martha…Donna however was a scream because she wasn't all 'worshipful', she gave as good as she got and got right in his face, which he really needed.

I haven't been able to watch all of the new DW, I keep being busy on Saturday nights and need to catch up. I did see the first of hte Angels story, and so far it's pretty good.

I happily stay out of the fandom for the show and simply enjoy it. Same with Torchwood and other shows. It's fun to just watch and enjoy and avoid all the off screen drama 🙂

May 10, 2010 at 2:57 am

#98032

Denise Petet

Participant

I think sarah jane has been cancelled, and I know Children of Men was Torchwood's swan song although there are rumors about RTD trying to take the franchise to the US. Fox passed on it and, thus far, no one else has stepped up.

May 12, 2010 at 1:40 am

#98030

Drat! I loved Children of Men until the last 15 min. or so, and that was such a downer, I never want to see it again. I liked Sarah Jane – felt like the Who franchise was returning to its original audience.

Author

Posts
You must be logged in to reply to this topic.