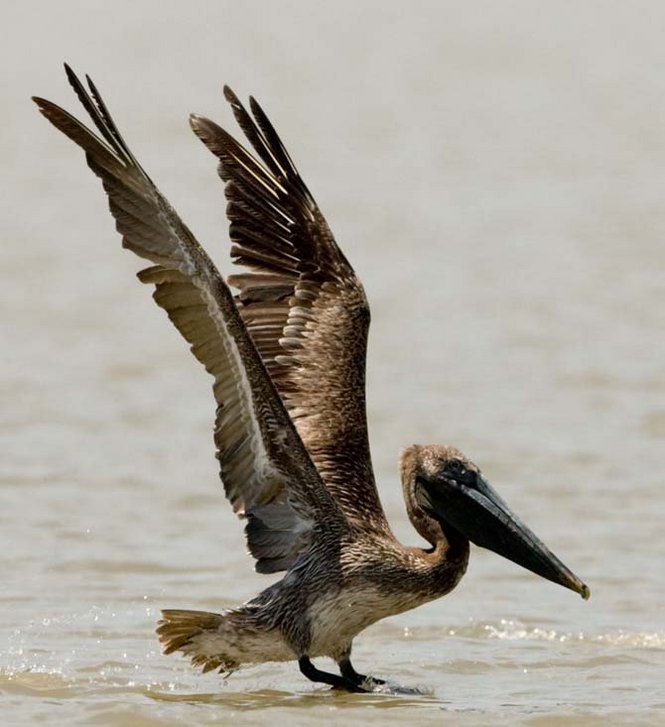 Public Group
active 2 years, 4 months ago
A forum for discussion surrounding the Gulf Coast Oil Spill, including response efforts, collaboration, information sharing, visualization, general preparedness, and public safety.
TEDx Oil Spill: @BPGlobalPR
This topic contains 1 reply, has 1 voice, and was last updated by

Gary Berg-Cross 8 years, 5 months ago.
Author

Posts

Attia Nasar

Participant

The highlight of yesterday's TEDx was when the

@BPGlobalPR

guy came on stage. He wore a mask, because as he said, his "identity doesn't matter," he represents all of us.

Even in his mockery of BP he spoke with seriousness. If you are not following him already, I highly suggest following him. His commentary on BP is hilarious.

Sorry the video is broken into 6. Definitely worth listening to!

Gary Berg-Cross

Participant

The @BPGlobalPR guy at TEDx was funny and allowed comic relief but I think that Carl Safina was as much of a highlight at Monday's TEDx.

That said @BPGlobalPR is an important aspect of BP's failed public relations.

Newsweek some tine ago had an article talking about the " prankster/activist: who had joined th"e fun by establishing a fake BP Twitter account, with posts that can be dry enough to be confused for the real thing. Its popularity is soaring, with exponentially more followers (116,000 and counting) than the real thing (about 10,000). "

They then point out that his "parody tweets are sometimes indistinguishable from the real things."

They provided a list (see below) of 20 with a challenge to see if you can pick out which attempts at damage control are from BP—and which are fake. (Hint #8 and 16 are the easy ones)

1. "We regretfully admit that something has happened off the Gulf Coast. More to come."

2. "What the hell did we do to deserve this?"

3. "Are people mad at us for drilling in the ocean? Maybe God shouldn't have put oil there in the first place."

4. "We will fix it. I guarantee it. The only question is we do not know when."

5. "The environmental impact of this disaster is likely to have been very, very modest."

6. "Here's the thing: we made $45 million A DAY in profits in 2009. This really isn't a big deal."

7. "Catastrophe is a strong word, let's all agree to call it a whoopsie daisy."

8. "There's no one who wants this thing over more than I do. I'd like my life back."

9. "We're all disappointed that the "top kill" operation didn't work. We failed to wrestle this beast to the ground."

10. "All ideas for alternative solutions welcome on (281) 366-5511."

11. "The Gulf of Mexico is a very big ocean. The amount of oil and dispersant we are putting into it is tiny in relation to the total water volume."

12. "At night the gulf really doesn't look that bad."

13. "You don't go drilling 5,000 feet underwater with the tools you want, you do it with the tools you have."

14. "We will only win this if we can win the hearts and minds of the local community. It's a big challenge."

15. "People are upset, so we are working nonstop to make as many 'BP cares' shirts as we can."

16. "Food poisoning is a really big issue when you got a concentration of this number of people in temporary camps, temporary accommodation. It's something we have to be very, very mindful of."

17. "So, I actually haven't been watching the [live feed] video."

18. "I actually don't know, this moment, what we're actually doing."

19. "We are dedicated to helping the wildlife in the gulf. Any birds that need cleaning must report to 287 Quartemain St., Baton Rouge, LA 70801."

20. "Louisiana isn't the only place that has shrimp."

Author

Posts
You must be logged in to reply to this topic.