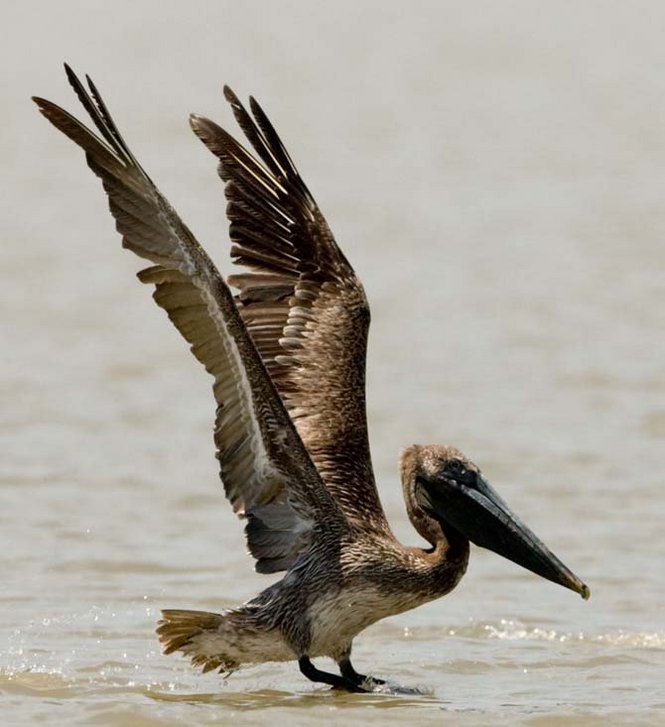 Public Group
active 2 years, 4 months ago
A forum for discussion surrounding the Gulf Coast Oil Spill, including response efforts, collaboration, information sharing, visualization, general preparedness, and public safety.
The Use of Social Media in the Oil Spill Response Effort
This topic contains 26 replies, has 6 voices, and was last updated by

Chris Bennett 8 years, 6 months ago.
Author

Posts

I am currently bookmarking/archiving information related to the use of social media throughout the gulf coast oil spill response. Does anyone have any examples? I'd love to create a list…

Chris Bennett

Participant

Here's a good start to see which agencies are mentioning the oil spill over social media:

http://govlive.com/oil-spill-news

I made it, so I'd be a good person to ask questions about it 🙂

I found another example:

http://www.gulfoilspillrecovery.org/

These aggregators are popping up all over the place – I believe this spill may force developers to pick up even quicker on their efforts to pull data/info and visualization integration into emergency response.

At least one thing good comes from all of this.

I'd like to archive all possible examples for future use.

Additionally – this one includes "things that are needed." – what if we could pull data in on volunteering needs/resource needs and include over the response data? (matching needs to existing resources?)

Lee Pera

Participant

Thanks Lee! These are great! Do you know where the data goes that is gathered by the Crisis Commons map? Is it used in response efforts?

Bill – this story is great! Thoughts?

Facebook emerges as tool for oil spill response team
By MAGGIE BRIDGEMAN
McClatchy Newspapers

WASHINGTON — Government officials responding to the Gulf of Mexico oil spill have been checking Facebook a lot while at the office, and that's OK with U.S. Navy Lt. Cmdr. Jim Hoeft.

He and his team aren't looking for their friends' status updates, but instead are part of one of the first government initiatives to use social networking sites from Facebook to Twitter to YouTube and RSS feeds to spread public awareness about the Obama administration's positions on a major crisis.

Hoeft also monitors blogs and posts comments to speak "with one voice" as he described it, on Government Computer News.

Since Hoeft and his colleagues joined the online social networking scene, they've written 131 notes on Facebook, uploaded 55 videos to YouTube and tweeted 910 times.

The public has responded, with 32,000 users who "like" the organization on Facebook and more than 2 million views on YouTube. This is roughly the same number of users that who "like" the nonprofit organization Oxfam and rapper P. Diddy.

Hoeft said the government also is gauging public response. He said that his team monitors comments left on the group's pages, and then responds.

"The response has been positive in that (the public is) appreciative of the open lines of communication," said Hoeft, who's known officially as the social media coordinator for Unified Area Command, Joint Information Center.

Hoeft and his group work for the Deepwater Horizon Response Team, the group that's coordinating BP's efforts to stop and clean up the tens of millions of gallons of crude oil spreading across the Gulf.

While he thinks the public appreciates the availability of the information on Facebook, Hoeft made it clear that there's still a lot of frustration on the part of both the Response Team and the social networkers who are commenting on the response.

"There's a great deal of concern of what the situation is in the Gulf of Mexico," Hoeft said, "and we cannot forget that 11 people died … Everyone is working very, very hard and diligently to try and respond to this crisis and I just hope that everyone realizes that. It's our coastline too, it's our Gulf, too, and we want this spill stopped, too."

Part of that concern is evident in the size and speed with which comments appear. As part of a special live stream in cooperation with the PBS "NewsHour," YouTube asked users to submit recommendations on how to fix and clean up the spill. The Web poll received more than 7,000 suggestions and more than 100,000 votes.

For comparison, YouTube received 11,000 questions that were used in an interview with President Barack Obama that was streamed live on Feb. 1.

Another symptom of the nation's preoccupation with the spill is how the Deepwater Horizon Facebook page has become a battleground for political debate.

One user, Doug Anderson, wrote, "We are an industrial nation we need oil or we go back to dirt huts and hunting for food." Another, Jon Raynor, said, "If they didn't drill there in the first place … we wouldn't be in this situation. End of story."

Hundreds of other comments reflect worries about the environment, the economy and even the impact of the spill on their lives.

"There have been many good suggestions brought to this site and terrific info shared," wrote Merita Blanchet of Pensacola, Fla. "None of it is being utilized … Fingers are being pointed because we are beyond angry!! My shores have oil on them and NO ONE is doing anything around here."

Read more: http://www.miamiherald.com/2010/06/09/1672119/facebook-emerges-as-tool-for-oil.html#ixzz0qTDxGbxy

Great tool for several reasons:
1) Good way to monitor public opinion in real time
2) Quick response to answer rumors and correct misinformation
3) Puts a human face on the government's efforts and thus encourages more citizen engagement

It's terrible!what can we do?

This is a good idea.But I mean what's we can do better for effect.For example,how to collect the oil that ever spilled?Thank you!

Abraham, I'm sorry – I don't know the answer to that question (wish I did). Hopefully with enough people together good ideas will come…to prevent and prepare for the future.

Thank you.You are right.And I believe that we can do more things for this.

Great thoughts, Sara,

Are you familiar with Project EPIC, on twitter (@epiccolorado | http://twitter.com/epiccolorado | http://epic.cs.colorado.edu/)? They've developed a hashtag-syntax to help with matching up needs with available resources in crisis/disaster situations (for use on the Twitter-site/hashtag-system).

From a brief glance at their current postings, it looks like they're doing oil-spill related tweets at http://twitter.com/OilReport (@OilReport), in conjunction with the CrisisCommons consortium (http://www.crisiscommons.org), & they've been mapping citizen reports via Twitter, to assist with the spill (PS their hashtag-system from people's individual tweets integrates with CC's mapping-system for instant-postings to it, from what I can gather [saw your other msgs, below, just now]).

Project EPIC has also worked to help match up resources with needs in Haiti, after the earthquake there, as well as working with/for other emergency-situations. Project EPIC is a a research effort at CU and UCI which began last September (2009), and is supported by a grant from the US National Science Foundation.

I have been following and in fact have the code to embed the map for Oil Report data (but haven't been able to figure out how to include in this page, as it has to utilize Google Maps as a visualization tool.Thanks!

HUGE POINT: "It's too late for companies if they don't use social media right away when a crisis strikes," Kerley said."

Unless a community is familiar and used to using certain 2.0 channels, they will NOT go to them in an emergency.

Great, Sara! (I'm not sure about the widget, either – will let you know if I find out more. Perhaps Ning could help?)

Here's the direct-link to the instruction-page for @epiccolorado's Twitter-hastag syntax & mapping instructions, in case anyone should want it:

http://www.cs.colorado.edu/~starbird/oilreport_map_instructions.html

Also, the CrisisCommons OilReporter open data initiative also has an associated Twitter page: @oilreporter (along with Facebook, YouTube, Flickr, etc. [which I'm sure you already know, from the links, on their site]).

There's another twitter-acct (& related blog) which I noticed is posting various links and research on the oil spill: @MedicalResearch & http://diane-michel.com/blog/.

Will you be posting your full list of gathered links somewhere?

Thanks Jean-Paul, this is great!

Author

Posts
You must be logged in to reply to this topic.