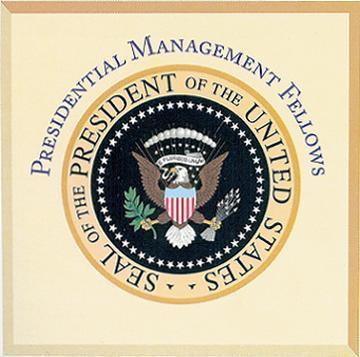 Public Group
active 2 years, 2 months ago
For all current and alumni of the PMF program.
Advice/Wisdom for PMF Applicants
This topic contains 5 replies, has 4 voices, and was last updated by
Anonymous 10 years, 7 months ago.
Author

Posts

July 12, 2009 at 5:47 pm

#75575

Hi everyone,

I will be a second-year Harvard Kennedy School student in about 1 month (MPP class of 2010) and am strongly considering applying for the PMF when the application opens on October 1. Could anyone provide me with any advice, tips, or words of wisdom? Your help would be greatly appreciated. The website with fellowship information is pretty vague except for the deadlines, but I'm not sure what sorts of materials I should think about preparing right now to get a jump on things.

Thanks,
Stacey Williams

July 13, 2009 at 12:33 pm

#75585

Anonymous

If your wanting information for the national PMF exam (after your nominated by your school to move forward), I would suggest concentrating on comprehension and grammar. The library has a lot of old TOEFL and GRE prep guides (w/tests) that would be very beneficial to you. Also, study the most commonly misspelled words (i.e. Top 100). Let me know if you need anything else. Best regards, Gary

July 13, 2009 at 12:37 pm

#75583

Thanks for the help, Gary. I didn't even know there WAS an exam! :O

July 13, 2009 at 4:53 pm

#75581

Jill Denning

Participant

If the exam has the same sections as when I took it in 2007, the only prep that I found helpful was looking over the previous examples (provided by OPM on the PMF site) of the "critical thinking" section to see what the style is and what they are looking for. The rest you're probably going to know or aren't…for the most part it's not something you can study for. I think you should certainly apply; it doesn't hurt and with this economy you need all the options you can. Even if you decide not to pursue a PMF position it is nice to say you were a finalist as the process still is quite selective.

August 27, 2009 at 12:11 am

#75579

Lora Allen

Participant

Stacey, during the PMF application process:

– Utilize your career service office (they can be a great resource during process).
– Connect with Harvard alums who applied and/or accepted PMF positions (what advice do they have).
– Read the PMF Guide For Agencies. It explains the whole PMF program from the application process, career development after appointment, to program graduation.
– When you reach the finalist stage (yes, you can), you can apply for federal jobs at the annual PMF fair. Check out the Presidential Management Alumni Group (PMAG) website for resources. You have one year to find an appointment with a federal agency. Appointment as a PMF is not guarantee, but finalists who really want it will usually find an appointment.

I currently work in Human Capital. In my experience, the best way to apply to federal jobs is as a college student through the PMF, FCIP, or STEP programs. Please visit the Partnership for Public Service for more resources on opportunities outside of the PMF program as a current student.

Lora Allen
2006 PMF Class

August 27, 2009 at 2:47 pm

#75577

Thanks for your wealth of info, Lora!

Author

Posts
You must be logged in to reply to this topic.