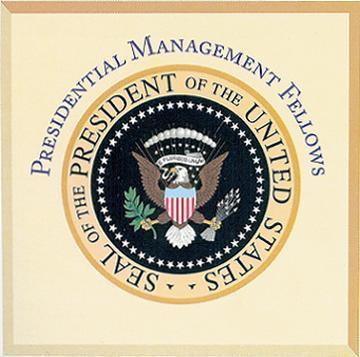 Public Group
active 2 years, 2 months ago
For all current and alumni of the PMF program.
Any other 2012 Finalists on GovLoop?
This topic contains 10 replies, has 4 voices, and was last updated by

Kevin Carter 8 years ago.
Author

Posts

February 7, 2012 at 2:54 pm

#152242

I was just wondering if anyone else was finding the ongoing process towards obtaining an appointment as frustrating and overwhelming as I am?

Brenda Moore

February 7, 2012 at 3:05 pm

#152262

Kevin Carter

Participant

I'm going to try and say this as politely as possible, but I think it needs to be said: Last year, there was a lot of, for lack of a better word, complaining and sense of entitlement regarding the PMF appointment process. I would like to remind everyone applying for the PMF program that you are apply for a job.

I've applied to many a job outside of the PMF program and never heard back. Not even a simple, "we received your application" or "sorry, but we hired someone else." I encourage applicants to the PMF program to remember, a) you're competing for a job b) nothing is guaranteed or owed to you c) the process will never be perfect or as good as you would like.

February 7, 2012 at 4:25 pm

#152260

Thanks Kevin for your words,

I don't think the issue for me is the entitlement as much as it seems to be a lack of direction to go in. Everything, it appears, seems to keyed in on the Job Fair, attending it, meeting the representatives of different agencies, etc. etc. It's the interim time frame between finalist selection & job fair attendance / job offer & selection that is overwhelming. Do we get in contact with different agency PMF coordinators, do we look to find specific individuals to contact where we'd like to work? What if we have a unique degree that isn't like anyone else's? It's those things that seem to be overwhelming… kind of a 'where do I go now' set of questions with noone out there to answer them.

Brenda

February 7, 2012 at 5:21 pm

#152258

Kevin Carter

Participant

February 7, 2012 at 5:43 pm

#152256

Steve Ressler

Keymaster

When's the job fair this year?

February 7, 2012 at 6:26 pm

#152254

They haven't released the date nor the venue yet…we're all still waiting to hear.

February 7, 2012 at 6:28 pm

#152252

Thanks Kevin,

I've downloaded & printed both guides…I'll let you know if I have a specific question.

Brenda

February 8, 2012 at 3:38 pm

#152250

Andy Lowenthal

Participant

Brenda – It sounds like your frustration stems from some of the ambiguity that occurs after the finalist notification occurs. There's a very clear and rigorous process leading up to that point but what follows after is a bit chaotic. If you cannot attend the PMF Job Fair in Washington (as I couldn't), the options are even more limited. Until the appointment process is reimagined, your assertive and creative outreach will ensure your name moves from "finalist" to "appointed fellow."

February 8, 2012 at 3:41 pm

#152248

Absolutely Andy…..

Actually, I went onto USAjobs this morning & found a position I'd like to do. I have a phone call in to that agency's PMF coordinator to see if they'd be willing to convert that position to a PMF appointment. It would be perfect for me.

Thanks for your support, you stated it quite succinctly!

How were you able to find your appointment?

February 8, 2012 at 5:29 pm

#152246

Andy Lowenthal

Participant

That's great, Brenda. You should also, if possible, figure out the naming convention for email addresses (is it first name [dot] last name [at] dhs.gov)? In my experience, emails are answered more frequently than voicemail.

I was somewhat of an outlier, as I already had career tenure at my agency — I decided to return from grad school as a PMF in order to utilize the rotations to broaden my experience.

Good luck!

February 8, 2012 at 7:46 pm

#152244

Actually Andy, I sent an email several hours after I had left the voicemail message….covering both bases.

So, have your rotations succeeded in broadening your experience? How far along in the PMF process have you come?

Author

Posts
You must be logged in to reply to this topic.