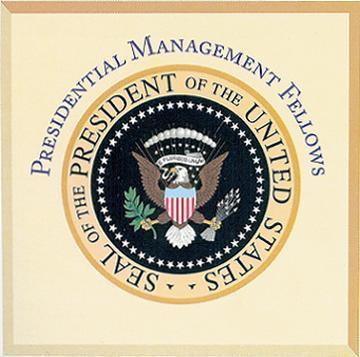 Public Group
active 2 years, 2 months ago
For all current and alumni of the PMF program.
Finalists confused about Job Fair
This topic contains 10 replies, has 3 voices, and was last updated by
Brenda K. Moore 8 years ago.
Author

Posts

February 10, 2012 at 2:49 pm

#152763

Ok, so here's the question burning in all our hearts…errrr, minds………..

How do we snag interviews at the Job Fair? Do we stand in line at each agency we're interested in whilst At the Job Fair? Do we sign up ahead of time with those agencies? Do we send an intro email ahead of time to PMF coordinators? Are we already supposed to be in contact with our desired agencies?

Right now we pretty much feel like Chicken Little….running around in circles muttering 'the job fair is coming' 'the job fair is coming' 'what to do?' 'what to do?'

Thanks for anyone's help out there. I will gladly take in all your information and pass it along to others who will pass it along to others….etc. etc.

Brenda Moore

February 10, 2012 at 2:50 pm

#152783

by the way….I have downloaded & passed on the Job Fair PMF/GovLoop Guide. Thanks.

February 10, 2012 at 2:55 pm

#152781

Lauren E.L. Marshall

Participant

Hi Brenda,

You want to do a few things:

First, if a position you are interested in is up on the Projected Positioning System, email the hiring manager indicated in the posting. He/she will review resumes, and likely begin scheduling interviews in the next few weeks. Most interviews will take place at the job fair, but many will take place before. DO NOT wait until the job fair to schedule all of your interviews- you will find many hiring managers schedules are already full. If an agency you like isn't posting on PPS, reaching out to the coordinators could be a good idea. Ideally, you want to walk into the job fair with a handful of interviews already lined up.

At the job fair, visit the tables of the agencies you like most first to try to squeeze into any last minute spots. Let them know you would be interested in interviews if spots open up through cancellation as well. Be sure they have your cell phone number. Bring ample copies of your resume to distribute. I also brought work samples, and a recommendation from my (at the time) current supervisor.

Hope that helps!

-Lauren Marshall, 2010 PMF

February 10, 2012 at 3:02 pm

#152779

Hi Lauren,

I'm in a minority of about one with my specific degree: Emergency Management, so I don't believe a position for me will turn up on the Projected Positioning System. However, I have already been sending emails to several PMF coordinators in agencies that specialize in my field. Interestingly enough, though, I'm discovering from networking that a lot more agencies have Disaster Preparedness sections within them. So, I'm working on branching out & sending emails to those agencies as well.

So far, however, I've heard back from 2 of my emails to PMF coordinators, basically that they are sending my information on to whomever. I have RSVPd for the Job Fair and will be attending, but unless I hear back from some of these emails, how will I manage to set up job interviews? I know there's still time between now & then, just a little anxious at the moment.

Thanks for your response & advice, I will follow it. I am working on creating a short portfolio to go along with my resume and plan on making lots of duplicate sets.

Brenda Moore

February 10, 2012 at 4:29 pm

#152777

I second everything Lauren Marshall says.

Regarding the cell phone number – that is a great point and you will kind of be "on call" during the job fair. It is entirely possible that if a slot opens up, you could be called to fill the interview slot in 15 minutes.

Do not view the interviews as informational interviews. They are real interviews, so come prepared. Having said that, if an interview is going poorly or you realize you don't want the job, turn it into an informational interview and try to find out more about the group or agency in general.

Keep in mind that the job fair is organized (understandably) by agency, not position. Don't be afraid to talk to agencies that haven't been at the top of your priority list — they might have positions that are a great fit for you skills-wise, if not subject area-wise. Some agencies are starting "innovation" groups, which will attract different types of candidates.

While I would start your serach and for the job fair, spend most (or all) of your search time on PPS jobs, eventually you can start reaching out to the PMF coordinators and then to individuals within organizations. You'll get a better feel for the process at the job fair, but you should definitely start contacting people before the job fair and you very well might continue to contact people after the job fair.

February 10, 2012 at 4:35 pm

#152775

Thanks Kaleigh,

Your information is extremely sound…..I will take everything you say under advisement. I have actually received my 1st phone call!!! From a PMF coordinator I had sent an email/resume to, she wanted to know exactly what area I was looking into & from there indicated she would forward my resume over to the right individuals. My anxiety level is starting to lessen & my excitement level starting to click over.

I liked what you said about an agency being a great fit 'skills-wise' and not necessarily 'subject-wise'. I'll have to keep that in mind.

I did find out last night that my job fair trip will be totally paid for by an outside entity. Wow! Things are starting to come together for me.

February 10, 2012 at 4:42 pm

#152773

It definitely sounds like things are coming together! Also remember the government hiring process can be slower than the fast-paced environment you are coming out of, so patience becomes valuable, too. Best of luck!

February 10, 2012 at 4:43 pm

#152771

LOL Kaleigh,

I currently work for a government contractor….I know about slow-paced environments!

February 10, 2012 at 4:57 pm

#152769

I'm excited to announce that I have 3 interviews scheduled (so far) at the Job Fair……and….amazingly enough, there have been jobs posted on the PPS that are in my career field of emergency management. I am so ready to move forward.

Thanks for all the assistance everyone.

I ended up with 6 interviews over the 2 day job fair. Now, it's the sit & wait to hear from everyone…. anyone … anyone at all interested?? I know that it's just been 4 days since the job fair ended….I'm still about as anxious to hear now as I was before the job fair. LOL

Author

Posts
You must be logged in to reply to this topic.