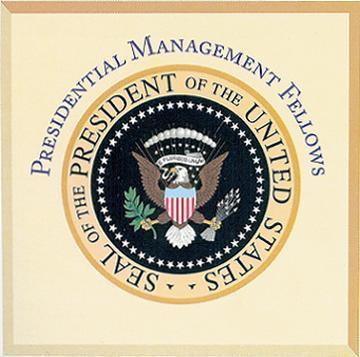 Public Group
active 2 years, 2 months ago
For all current and alumni of the PMF program.
Open Thread for PMF Applicants: Ask Your Questions Here!
This topic contains 7 replies, has 5 voices, and was last updated by
Lauren Kuehne 8 years, 5 months ago.
Author

Posts

September 14, 2011 at 8:55 pm

#141332

Andrew Krzmarzick

Keymaster

September 22, 2011 at 3:29 pm

#141346

Lauren Kuehne

Participant

Hi –

I am a new member of govloop.com (great resource!) and am applying for PMF this year. As I decide what resume to submit, does anyone have thoughts about resume styles appropriate for govenment jobs? As a environmental scientist (with a goal of working in applied research and policy) I am more used to a bare-bones CV type of thing. And then I've also put together a resume with USAJobs which is MUCH more narrative and primarily describes my research background – but these kind are a lot more work to tailor to a particular job/opportunity.

At this initial stage of PMF, does the depth and breadth of the resume matter that much, or should I go with my well-polished but less narrative scientific CV?

Thanks for any advice!

Lauren

October 11, 2011 at 12:52 pm

#141344

Chelsea L. Booth

Participant

Lauren,

I was in a similar situation (from the social science side) and I included my full CV at the initial stage (which was 10 pages long…busy research and teaching career!).

By the last round (for the in-person interviews at the job fair), I had two versions. The first was a two page short resume with the highlights that was directed to the jobs I was trying to find. This included the typical "Skilled researcher, project manager, bla bla bla, with skills in X, Y, and Z" at the beginning. The second was my full 10-page CV that I'd redesigned to be more readable–I think the USAJobs one is a mess. As I wandered the job fair, most people asked for my full resume and NOT the short version. In fact, I had printed about 50 short versions and only 10 long and I ran out of the long version well before lunch.

So I'd say, have two! It worked for me; I had an offer two weeks after the job fair.

Feel free to message me directly if you'd like to see exactly what I'm talking about…and good luck!

Chelsea

October 11, 2011 at 4:31 pm

#141342

Andrew Krzmarzick

Keymaster

October 11, 2011 at 7:26 pm

#141340

Chelsea L. Booth

Participant

Hi John,

I'm a current (2011) PMF, and I heard about the online assessment results in the 3rd week of November last year.

Good luck with the process!

October 26, 2011 at 5:26 pm

#141338

[email protected]

Participant

John (and anyone else),

According to the PMF website, they should come out earlier this year, since the in-person assessments are during the third week of November. I copied this directly from the PMF site (http://www.pmf.gov/becomeapmf/index.aspx):

By November 1, 2011


Applicants notified on eligibility and nomination status
Semi-finalists selected and notified
Semi-finalists scheduled and notified for in-person assessments

So, we should know by next Monday on our status of the online assessment/becoming a semi-finalist. I'm in the same boat as you and can't wait to hear!

Take care everyone,

Steven

February 10, 2012 at 5:12 pm

#141336

Kaleigh Emerson

Participant

Hi Lauren – I recommend the Rock Your Resume webinar. I think there is an archived version. This will answer a lot of your questions. I wouldn't get rid of your CV – that might be a good option for some positions/agencies.

February 10, 2012 at 7:44 pm

#141334

Author

Posts
You must be logged in to reply to this topic.