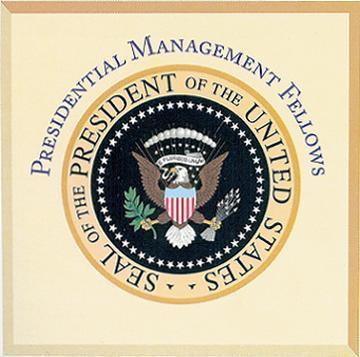 Public Group
active 2 years, 5 months ago
For all current and alumni of the PMF program.
PMF Best Practices @ Agencies
This topic contains 6 replies, has 6 voices, and was last updated by
Tim Tosten 11 years, 6 months ago.
Author

Posts

October 10, 2008 at 4:57 pm

#61264

Colleen Ayers

Participant

We've just started a new PMF Advisory Council for the Dept of State and USAID, and one of our first goals is to find agency best practices to either implement ourselves or suggest to HR. Our Chair, Somer Bessire-Briers, started her PMF at the Forestry Service, so she had a lot of good ideas from their program.

Does anyone have some good experiences with agency coordination of the PMF program they could share?

November 21, 2008 at 9:20 am

#61276

Tim Tosten

Participant

Colleen…I would be interested in exactly what you are looking for. The NIH has an Administrative Training Committee, which oversees all of the NIH administrative intern and fellows programs (which includes the PMF program). The NIH uses this model to oversee the program with the help of program managers located in our central training office. I am the current chair of the Administrative Training Committee, so I would be glad to share things with you.

November 21, 2008 at 2:30 pm

#61274

Colleen Ayers

Participant

Right now, our Council is looking into a number of different things. Our Best Practices committee is starting with writing a Guidebook for PMFs to cover incoming information, rotations, and the conversion process. The program is being transferred to a different office in HR, so they have been very interested in how to manage the program, and I know the recruiting and job fair issues have been raised frequently. I'm hoping to work with them to develop more of a long-range strategy for the Department that can tighten how they envision Fellows will contribute in the long-run. We also hope to develop some kind of seminar or training for supervisors of PMFs so that both the offices and the fellows can make the most of the program.

In general, we're starting to break off into multiple committees for things. As part of the Adminsitrative Training Committee, it sounds like you might have some great advice for our HR office on how to improvement the coordination and training – we have a yearly training for PMFs, and there has been talk about trying to better tailor it to the program. Right now it's almost identical to our Civil Service training.

July 21, 2009 at 3:37 pm

#61272

Jamie Corbett

Participant

Colleen – You (or another PMF at State) may have been in touch with Erin McNerney, who's following State's model and standing up a PMF Advisory Council here at DHS. It's in its infancy (we've had two teleconferences so far), but it seems to be gaining some traction, and has buy-in from the DHS PMF Coordinator. The four objectives our Council is using to shape and steer are 1) Sharing of information and best practices 2) Networking 3) Promoting the PMF program and 4) Shaping the PMF program.

We're in the process of putting some sort of structure around those objectives, but are certainly still in the information gathering stage… so… all that to say, happy to share what we've come up with (even as it's still in a state of flux), and would love to see anything that State is putting together. I think we'd all rather learn from one another rather than repeating mistakes or just duplicating efforts.

Happy to discuss further… [email protected].

JC

September 22, 2009 at 11:27 pm

#61270

Here at DHS, the PMFs are creating their own best practices. They started the PMF Advisory Council on their own. They also organized the Homeland Young Professionals (HYP) group that includes PMF, as well as other interns in DHS. They host monthly happy hours for HYP, have recently launched a book club, and are organizing other activities such as speaker lunch and learns. As the DHS PMF coordinator, I am trying to help them succeed without trying to manage their program myself. This is a great model for other PMFs to take ownership of their program and make sure that it is successful.

December 7, 2010 at 7:46 pm

#61268

Kevin Carter

Participant

PMFs at OPM had our first ever book club today. We read and discussed Dan Pink's Johnny Bunko I think it went well. I love the idea of creating a "PMF's Handbook" and will suggest it to our group.

January 16, 2011 at 6:42 pm

#61266

Steve Ressler

Keymaster

Would be curious what people thought of our "New Hire Handbook" – any suggestions on how to make it better/content that is missing?

Author

Posts
You must be logged in to reply to this topic.