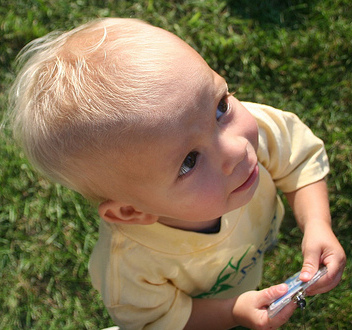 Public Group
active 5 years, 5 months ago
A place where working parents can discuss issues relating to the two full-time jobs we juggle day-to-day.
Rules for the Road – 5 Tips from a Traveling Parent
This topic contains 4 replies, has 4 voices, and was last updated by

S Dawn Han 8 years, 9 months ago.
Author

Posts

Andrew Krzmarzick

Keymaster

Hi Everyone,

As some of you know, I have a new son, who is now almost 9 weeks old. I travel quite a bit (average 10 days per month away from home) and in order to limit the amount of nights that I am on the road, I have started setting little rules for myself:

1. Try to be away no more than one night at a time and 2 tops.

2. If I have a speaking engagement or meeting after 1 p.m., I fly up that morning so that I avoid an extra overnight.

3. Skip the happy hour on the last day of an event and get home instead.

4. If a trip is within 4 hours of our home, try to bring the family along…and help to find activities for mom and baby so that they're not stuck in a hotel room all day.

5. Call every night that I am away while my son is awake…using Skype, if possible.

What are your "rules for the road"?

Thanks!

– Andy

S Dawn Han

Participant

In my first year at GSA I traveled 1 week (M-F) for training every month, with 3 little girls at home (age 2, 4 and 7 years old) who had never seen Mommy travel before. These were my rules: (1) Web-cam EVERY night at 7:15, dinner plans had to be early or late, (2) I wrote a note to my oldest for every day of the week and had Daddy put it in her lunch box, (3) I recorded myself reading books so the girls could listen before bed, (4) every Friday when I got home all the girls got to sleep with me (my poor tired husband got the guest room- he needed the break anyway).

Andrew Krzmarzick

Keymaster

Wow – those are awesome tips, Dawn!

You reminded of a very special childhood memory: my dad had to go away like you for a week of travel several months in a row. He had recorded himself with a special message to us…and sang to us some songs that we liked. One of my strongest memories…wish I still had those cassettes somewhere. I am definitely doing that one!

Pam Broviak

Participant

Andy
Fortunately I didn't travel too much for many years, so when I did the family usually came with. Starting about 6 years ago, I began traveling more and have used phone, Skype, etc. to keep in touch. We have also met and hung out in the virtual world or in World of Warcraft. But this obviously would not have worked with very young children. I like Dawn's idea of taping something, particularly if children are young.

Lori Zipes

Participant

Andy,
First, congratulations on your new addition. Your child will change your life in so many ways, *most* of them wonderful! 🙂
There are two things I have always done when I travel for work which have become a bit of a tradition. One is that I leave some sort of note for each of my kids; maybe on a pillow, a desk, in a lunchbox. That way even after they say goodbye, they get one more reminder that I am thinking of them. They started as simple pictures (stick figures holding hands, hearts, a plane with my face in the window smiling at them) and they've progressed to written words. My kids have kept every one of them – I find them all over their rooms – so now I make sure to date them!
The other thing I do, in an effort to not set expectations of a (often junky) souvenir from my trip, I buy them a book instead. Inside the front cover of the book I write a short note saying "I missed you while I was in …" with the date. They are both great readers and now often make requests for certain books. We've kept those as well, it is funny to see the progression from baby and picture books to Harry Potter and the Narnia series! I sometimes wonder if they will pass them on to their own children someday and they will hear, "What was Granny doing in Germany?"

Author

Posts
You must be logged in to reply to this topic.