We put out a call for the selected Featured Contributors for this quarter, and many applicants sprang into action. And we wanted to introduce you to all of them.
Read on to meet these contributors for GovLoop who will be posting once a week for the next three months. They bring a variety of government experience ranging from IT to state and local HR to diversity and leadership management. (You can find their stories here.)
Our new cohort's posts start going up later today – so get ready!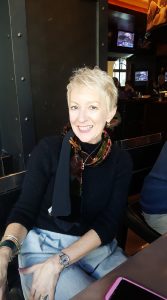 Rebecca Mack Johnson: Becky Johnson's government career spans almost 34 years. She's been an SES executive for over 15 years. Her leadership experiences range from business operations' positions to the Human Capitol side of the house. Becky's passion centers around helping people grow and achieve their goals. Becky considers receiving the Treasury Department's Leadership Legacy Award in 2017 as one of her greatest accomplishments.
Becky believes continual learning is essential. To practice what she preaches, Becky completed her Masters Degree in Strategic Public Relations in her early 40s. Becky is also an International Coaching Federation ACC certified coach and a Project Management Professional.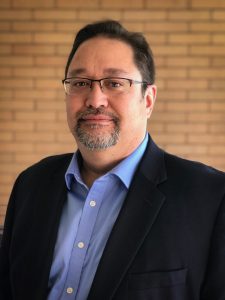 Lester Godsey: Lester Godsey is the Chief Information Security and Privacy Officer for Maricopa County, AZ, which is the fourth most populous county in the United States.
With over twenty-five years of higher education and local government IT experience, Lester has spoken at local, state, and national conferences on topics ranging from telecommunications to project management to cybersecurity and data. Lester has taught at the collegiate level for over twelve years in the areas of technology, business, project management, and cybersecurity. The author of numerous trade journal and online magazine articles, he is CISM (Certified Information Security Manager) and PMP (Project Management Professional) certified. He holds a BA in Music and a MS in Technology, both from Arizona State University.
His current areas of professional interest center around IoT (Internet of Things) technology and Data Management and the juxtaposition of these disciplines with cybersecurity.
You can reach Lester on LinkedIn at www.linkedin.com/in/lestergodsey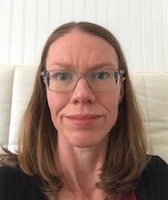 Christine Galvin-Combet: Christine is Deputy Director, Office of Ethics and Integrity of the U.S. Food and Drug Administration. She also serves as a Community Volunteer Leader for the American Red Cross, Montgomery, Howard, and Frederick County Chapter, and on the advisory committee for her city pool and fitness center. She is inspired to write about endurance, volunteerism, and career management, among other topics. In her "spare" time she is an avid swimmer and runner, and enjoys spending time with her family, friends, and pets. Her motto is, "work hard, play hard."
Kelly Brown:
Kelly Barrett:
Chris Estes: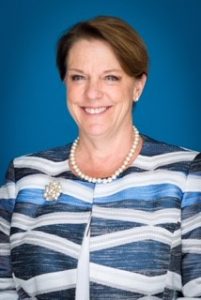 Melinda Miguel: Melinda Miguel was appointed Chief Inspector General by Florida Governor Ron DeSantis effective January 8, 2019. She served in this role for two former Florida Governors. Ms. Miguel has 29 years of public service and served as the Inspector General for the following government agencies:
State Board of Administration;
Florida Attorney General's Office;
Department of Education; and,
Department of Elder Affairs.
Ms. Miguel served as Deputy IG for the Architect of the Capitol and IG for the Government Publishing Office in Washington, D.C. She received a B.S. in Economics and a Graduate Certificate in Local Government Administration from Florida State University.
Jason Adolf: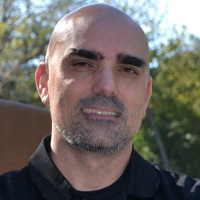 Shane McDaniel: Shane "El Jefe" McDaniel is the first Director of Information Technology for the City of Seguin, TX with more than 24 years of experience across multiple IT disciplines. He began his technology career in 1996 through an enlistment in the Air Force supporting military intelligence, subsequently transitioning to NSA, NRO, private industry and municipal government technology operations. He holds a master's degree in Information Technology and has earned several industry certifications to include Certified Government Chief Information Officer (CGCIO), Project Manager Professional (PMP), Certified Information Security Manager (CISM), ITIL v3 Intermediate Service Operations and CompTIA Security+. Shane is the proprietor and champion of Country IT, running the countryexec.com website promoting personal and professional development for future leaders.
LinkedIn – https://www.linkedin.com/in/theshanemc/
Twitter – https://twitter.com/thecountryexec/
Facebook – https://www.facebook.com/countryexec/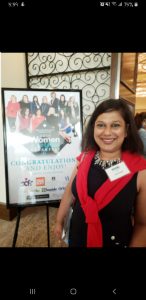 Usha Tewari: Usha Tewari is a first generation Indian-American born and raised in Orlando. Ms. Tewari has over fourteen years of experience working for elected officials at the federal and local level. She currently works full-time in local government managing 13 individuals, and is a caregiver to her mother who is diagnosed with Alzheimer's/Dementia. In 2019, she was Orlando Magazine's "Woman of the Year" with her advocacy efforts. In her spare time, she devotes herself to advancing Alzheimer's/Dementia awareness at the grassroots level in her community as well as Tallahassee and Washington D.C. She serves as an Alzheimer's Ambassador for Congresswoman Demings.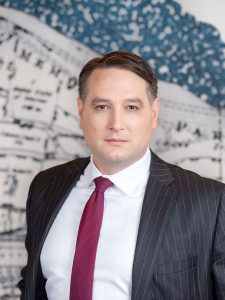 Edward Tuorinsky: Edward Tuorinsky brings nearly two decades of experience to DTS in the areas of leadership, management consulting and information technology services. Prior to founding the company, Mr. Tuorinsky, a Service-Disabled Veteran, was a Captain and logistics officer in the U. S. Army before leading the professional services divisions of two federal government consulting firms, managing multi-million-dollar project portfolios.
Mr. Tuorinsky proudly serves on the NVSBC National Board of Directors and the National Small Business Association (NSBA) Leadership Council. He holds a B.S. in biology from the College of William and Mary, a Project Management Professional certification and is trained in CMMI methodologies.
Twitter – @ConsultDTS
LinkedIn – https://www.linkedin.com/in/ed-tuorinsky-78a6774/
Patrick Moore: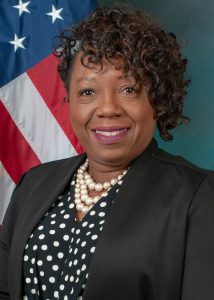 Shirley Jones: Shirley A. Jones, Esq. is a Senior Executive Service (SES) member in the federal government and a certified leadership and diversity and inclusion trainer. Considering herself an employee advocate and a career development trainer, she was recently elected National President of Blacks In Government (BIG). Ms. Jones has had the opportunity to testify before Congress on the lack of diversity in the SES and frequently speaks at events in the Washington, D.C. area, addressing a variety of topics related to leadership and empowerment. She has also written Op-Ed pieces for the historic AFRO newspaper, HBCU Connect, and other publications.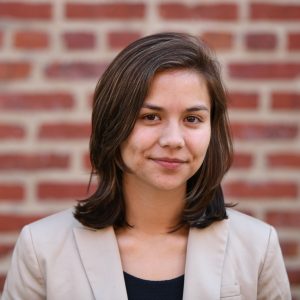 Arianna Montero-Colbert: Arianna Montero-Colbert currently serves as a Governor's Management Fellow for the State of Tennessee's Office of Customer Focused Government. In this role, she drives confidential process improvement and strategic planning initiatives across 23 state agencies. In addition to working for the state, she consults for various nonprofits and academic institutions, most notably, serving as the RightsCon Platform and Production Manager for the global organization, Access Now. Prior to joining the public sector, Arianna fostered skills in key account management, instructional design, and agile transformation in her roles at the Washington D.C.-based consulting firm, TechChange.
Twitter: @aMonteroColbert
LinkedIn: /in/arianna-montero-colbert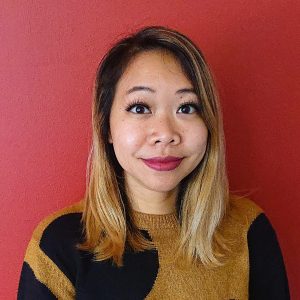 Jenn Noinaj: Jenn Noinaj is a social impact strategist, researcher and designer passionate about creating products and services that are inclusive for all.
She comes to the Beeck Center from the US Digital Service where she partnered with various agencies to transform digital services across government, building capacity in technology and design and championing a user-centric culture. In this role, she worked on projects that improved federal hiring practices to ensure a fair and equitable process for applicants, gave firefighters the resources, training, and equipment they needed, and helped utility operators model, manage, and secure the nation's energy grid.
Prior to joining the public sector, Jenn worked in a variety of industries including tech, healthcare, and financial services where she helped teams shape the strategy and vision of their products and specialized in designing and delivering digital solutions. She has her Bachelor's in Information Systems from the University of Illinois in Urbana-Champaign and is currently pursuing her Master's in Strategic Design and Management at Parson's School of Design. In her free time, she enjoys the outdoors, playing board games, and hanging out with her cat, Fennec.