We put out a call for the selected Featured Contributors for this quarter, and many applicants sprang into action. And we wanted to introduce you to call of them.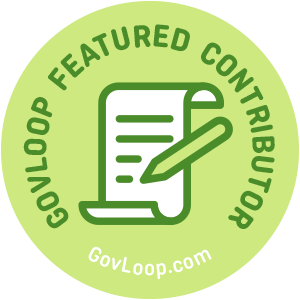 Read on to meet these contributors for GovLoop who will be posting once a week for the next three months. They bring a variety of government experience ranging from engagement and retention to state and local HR to diversity and leadership management.
Our new cohort's posts start going up later today – so get ready!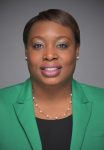 Nadidah Coveney
Nadidah Coveney is the CEO and Founder of CTM Consulting Group and a Certified Coach, Speaker, Trainer and Forbes Contributor. She has been in the Banking Industry and has over 19 years of leadership experience in Management, Coaching, and Training. As a Leadership Expert and Executive Coach, she is dedicated to growing leaders while helping them create meaning in their own lives. She helps individuals get to the next level by connecting who they are to what they do, which results in motivated employees, customer commitment, and bottom-line performance. She is passionate about inspiring people and helping them unleash their potential.
Janice Quintana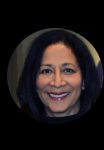 A government nerd, customer service practitioner and 311 pioneer, Janice Quintana has worked in local government as the Director of 311 in three different municipalities. She is fascinated with innovation, technology, data, service delivery and community engagement. When Janice is not following local government rock stars or trends she enjoys her status as a tennis enthusiast and travels the globe to watch a good match. She currently lives in Charlotte, NC with her two chihuahuas.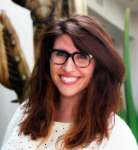 Kaytee Smith
Kaytee Smith brings more than 10 years of digital communications and outreach experience to her role as Chief Content Officer at the North Carolina Department of Natural and Cultural Resources, where she helps tell North Carolina's story and oversees the department's editorial and content production team. She has a full spectrum of experience across platforms, including video and emerging social media, and works with divisions across the state on digital initiatives and content strategy. She has been a featured speaker on Microsoft's Underground Tour and Hack the Classroom, and highlighted on Skype's Social Good blog for digital outreach.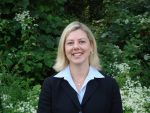 Meredith Trimble
Meredith Trimble is a former municipal official and Town Council Acting Chair, who focused on strategic planning, annual budgeting, and bonded infrastructure projects. Her government experience also includes posts in both federal and state-level executive branch agencies: Associate Editor of the U.S. Federal Election Commission's FEC Record; and Director of Education for the CT Office of State Ethics. In her current role as a Senior Content Specialist with Tyler Technologies, Inc., she writes content to help empower those who serve the public. Her current focus is to help facilitate data-enabled organizations as well as to create connections between governments and those they serve.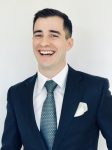 Austin Price
Austin is a storyteller and dot-connector who uses strategic communications and cross-cutting partnerships to help government work better and cost less. He has worked at the US General Services Administration, the Partnership for Public Service, and on several state, local and national issue campaigns. Austin deployed to Puerto Rico with the FEMA Surge Capacity Force in the wake of Hurricanes Irma and Maria and currently volunteers as a Government Advisor to the ACT-IAC Institute for Innovation.

Mai-Ling Garcia
A proud, but an unlikely bureaucrat, Mai-Ling strives to make the government simple and easy to use. She developed and executes digital strategy and service delivery for the City of Oakland as the City's Digital Engagement Officer. She works to bridge the gap between rapidly evolving technologies and their use to benefit the Oakland community. She founded the City's first Digital Services team focused on improving the public experience of government for Oaklanders, including Oaklandca.gov.

James Abyad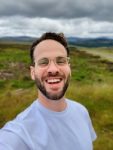 James Abyad, or Jimmy, lives in Alexandria, VA, and loves people, food, music, geography, languages, and Tolkien. His full-time job is just another basic federal employee, specifically a Contracting Officer, while fully enjoying the Washington, DC, region. After studying International Relations and Arabic at American University, he aspired to work in diplomacy or a related non-profit; yet, like most millennials, he is trying to pay his student loans off first. So, in the meantime, you can find him investing time in family, friends, community, church, spin, and eating.

Ronda Lindsay
Ronda Lindsay has been an editor in the federal government for 13 years, working first for the Department of Defense and then for the National Transportation Safety Board. She has a master's degree in professional writing from Towson University and a bachelor's in English, with a minor in writing, from Oregon State University. She is passionate about plain language (in the government sphere), nature, books, fitness, and crafting. Originally from Portland, Oregon, Ronda loves to mentor others from west of the Mississippi who are interested in civil service.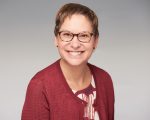 Beth Payne
Beth Payne is an experienced resilience trainer and consultant. In 2016, she created the U.S. Department of State's Center of Excellence in Foreign Affairs Resilience, where she designed resilience tools and resources for foreign affairs professionals. She served as a U.S. diplomat from 1993 until 2016 with assignments at the U.S. Embassies in Senegal, Rwanda, Israel, and Kuwait and as the U.S. Consul General in Kolkata, India. In 2003, she opened the Office of the U.S. Consul in Baghdad, Iraq, where she received the State Department's award for heroism.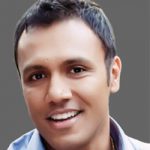 Wagish Bhartiya is a Senior Director at REI Systems where he leads the company's Software-as-a-Service Business Unit. He created and is responsible for leading a team of more than 100 staff focused on applying software technologies to improve how government operates. Wagish leads a broad-based team that includes product development, R&D, project delivery, and customer success across State, local, Federal, and international government customers. Wagish is a regular contributor to a number of government-centric publications and has been on numerous government IT-related television programs including The Bridge which airs on WJLA-Channel 7.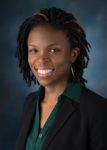 Rita Lucas
Rita Lucas is a writer and author who works with the federal government as a management analyst and project manager. As a writer, she helps small business and non-profit organizations promote their mission and brand; and as an author, she has published several titles that promote self-development. As a government employee, Rita has worked in the field of human resources for 11 years and has volunteered for leadership positions with veteran-focused and millennial-centric organizations. Rita holds a bachelor's degree in business and a master's degree in publishing. She is a new mom and resides in Maryland with her family.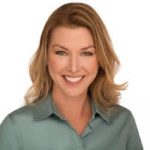 Robin Camarote
Robin Camarote is a communications strategy consultant, meeting facilitator, and writer with Wheelhouse Group. She is intent on helping leaders get more done with fewer headaches by outlining clear, creative strategies and solutions that build momentum and buy-in at all organizational levels. She writes about how to increase your positive impact at work. She is the author of a book on organizational behavior entitled, Flock, Getting Leaders to Follow. Flock offers a universal framework for helping people connect with others, articulate their vision, and gain the kind of support needed to see the solution through to completion. She lives with her husband and three children in Falls Church, Virginia.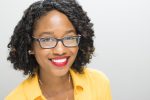 Kelda Senior
Kelda Senior is a business development and accredited public relations professional from Florida. For the past 10 years, Kelda has served as a communications and community outreach specialist in local, state and federal government, with an emphasis on the transportation sector since 2012. Kelda is the owner of Senior Communications LLC, a boutique public relations firm focused on helping emerging brands cultivate their message and move their audiences to action. Kelda holds a B.A. in journalism and a master of public administration – both from the University of Central Florida in Orlando.
Michael Folkray
Michael Folkray is developing the next generation of world-changing leaders. After a decade in private industry, he chose to dedicate the rest of his career to public service, spending the first 7 years of his government career with the United States Department of Justice. Since 2003, Michael has served in various leadership positions within the United States Department of Homeland Security. He is the founder and leader of a leadership book club for his office's management team. Michael earned a Bachelor of Business Administration from the University of Texas at Arlington and is a graduate of the Federal Executive Institute.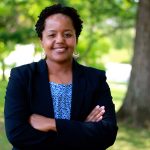 Dawn Wayman
Dawn M. Wayman, a diversity and inclusion practitioner at the National Institutes of Health NIH), is a graduate of Morgan State University and the Johns Hopkins University Bloomberg School of Public Health where she earned her Bachelor of Science degree in Biology and her Master of Health Science degree in Epidemiology, respectively. In 2013, Ms. Wayman was selected to participate in the NIH Management Intern Program, a highly competitive program that offers a few outstanding NIH employees the two-year opportunity to rotate through different administrative career fields, gain invaluable insight into the NIH, and develop a vital network of administrative professionals across NIH. In 2017, Ms. Wayman joined the NIH Office of Equity, Diversity and Inclusion (EDI) as a Diversity and Inclusion Strategist. In this role, Ms. Wayman serves as a consultant to multiple Institutes and Centers providing assistance to them in developing and executing their representational diversity and inclusion strategies.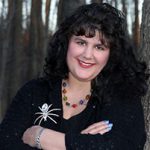 Kelly Harmon
By day, Kelly A. Harmon is the Webmaster of the National Agricultural Library, where she spends her time analyzing web statistics, supporting the various NAL web sites, and writing the occasional article for Tellus Magazine, produced by the Agricultural Research Service, USDA. By night, she is an award-winning journalist and author, and a member of the Science Fiction & Fantasy Writers of America and the Horror Writers Association. She's a bit of a word-nerd, and relies on her planner to keep life sane.